Amazon's New Animated Series 'Invincible' Boasts Quite the Talented Voice Cast
Inside the talented voice cast behind Amazon's new animated original series 'Invincible.' Major a-listers involved.
Amazon's new genre-bending animated series Invincible, based on the comic book series of the same name by Robert Kirkman and Cory Walker, is a violent superhero spectacle with material targeted at mature audiences. There's blood and gore and bad guys pretending to be good guys, good guys who everyone thinks are bad guys, and so on and so forth.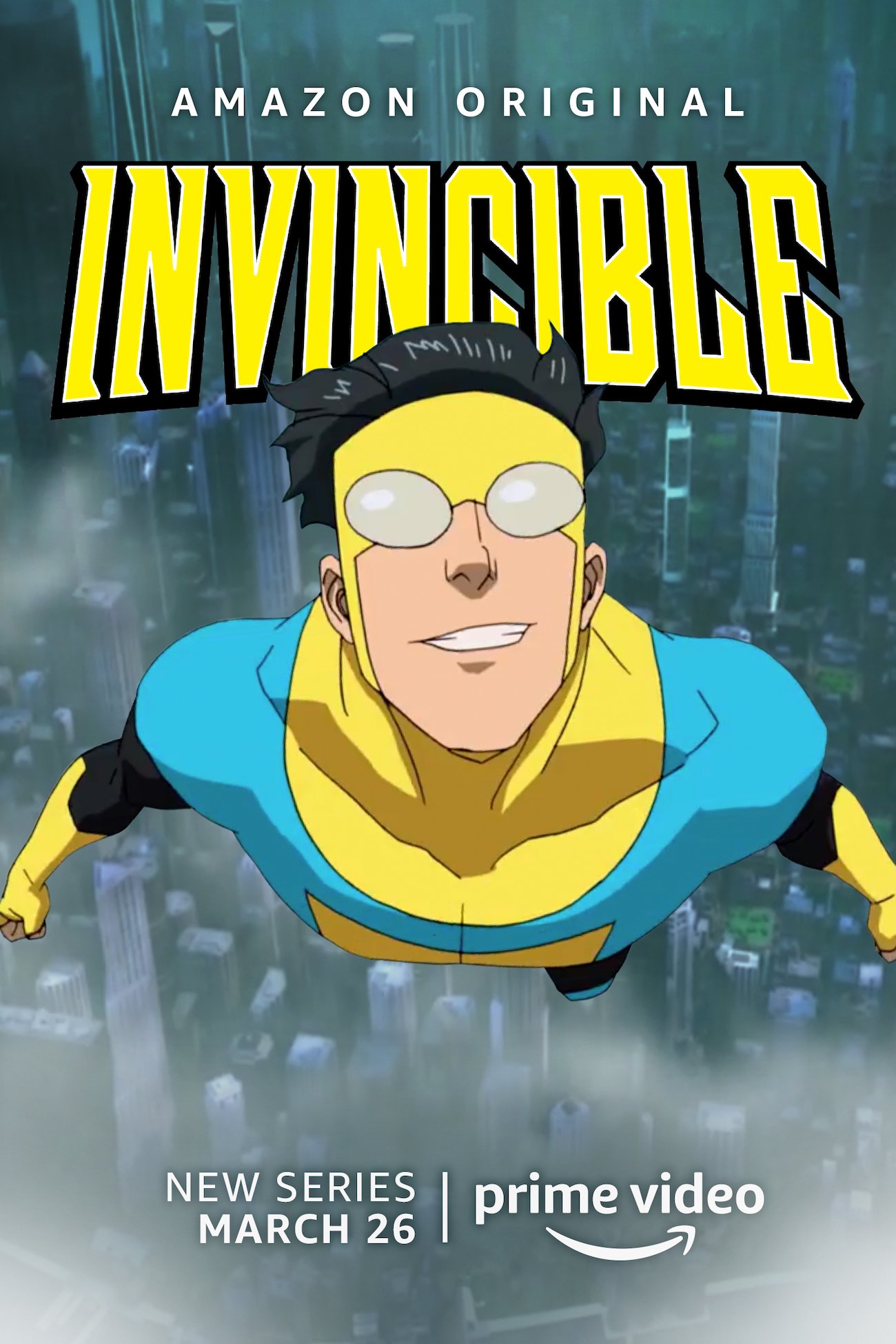 The show blurs the lines between good and bad, black and white — all white contemplating the "duties" tied to superheroism. And, the material must have caught the attention of some pretty big names because several A-listers are voicing characters in the show. 
J.K. Simmons is Omni-Man / Nolan Grayson 
J.K. Simmons voices the superhuman Omni-Man from Viltrumite. He plays Invincible's father in the series and tries to teach his son how to push his powers to their limit without succumbing to exhaustion. 
Simmons is well-known for his Oscar-winning role in Whiplash, yet many remember him as the Editor in Chief of The Daily Bugle in Sam Raimi's Tobey Maguire-led Spider-Man series. The actor has also starred in Juno, The Accountant, Palm Springs, 21 Bridges, and more. 
Steven Yeun is Invincible 
Steven Yeun voices protagonist Mark Grayson who yearns to find his own way as a hero and make his father proud — all while balancing his teenage hormonal desires. Yeun has starred in Minari (which earned him an Academy Award nomination this year for Leading Actor), Okja, I Origins, The Walking Dead, and more.
Sandra Oh voices Debbie Grayson 
Sandra Oh of Grey's Anatomy voices Debbie, Invincible's mother, in the Amazon original series. She plays the supportive parent who wants her son to shape his own destiny as a hero. Debbie sees the best in those around her but is also not one to be fooled. Oh is also well known for her leading role in Killing Eve. 
Andrew Rannells voices William Clockwell 
William Clockwell is Invincible's best friend in the new series, and Rannels is the voice behind the man. Rannells is well-known as a Broadway star, but he has also been in several major TV shows and movies, including The Prom, The Boys in the Band, The New Normal, Girls, A Simple Favor, and more. 
Zachary Quinto is Robot 
Zachary Quinto voices Robot in Invincible — the calculate and objective, straightforward, and resultingly pessimistic member of a young superhero force. Quinto is well known for leading roles in Heroes, The Boys in the Band, the new Star Trek film franchise, American Horror Story, and more. 
The Amazon original includes other notable voice actors like Gillian Jacobs, Mark Hamill, Zazie Beetz, and more.