Amber Heard Once Said the 'Fight or Flight' State of Acting Is What She Loves
Soon after starting her acting career, Amber Heard experienced the side effects of fame most big-time actors experience: Scrutiny, constant attention, hardly a moment alone. As body language experts dissect her every move during her defamation trial against ex-husband Johnny Depp, Heard faces scrutiny and attention as much as ever. However, Heard once revealed the "fight or flight" nature of the business and the "constant struggle" of acting is what she loves about her job.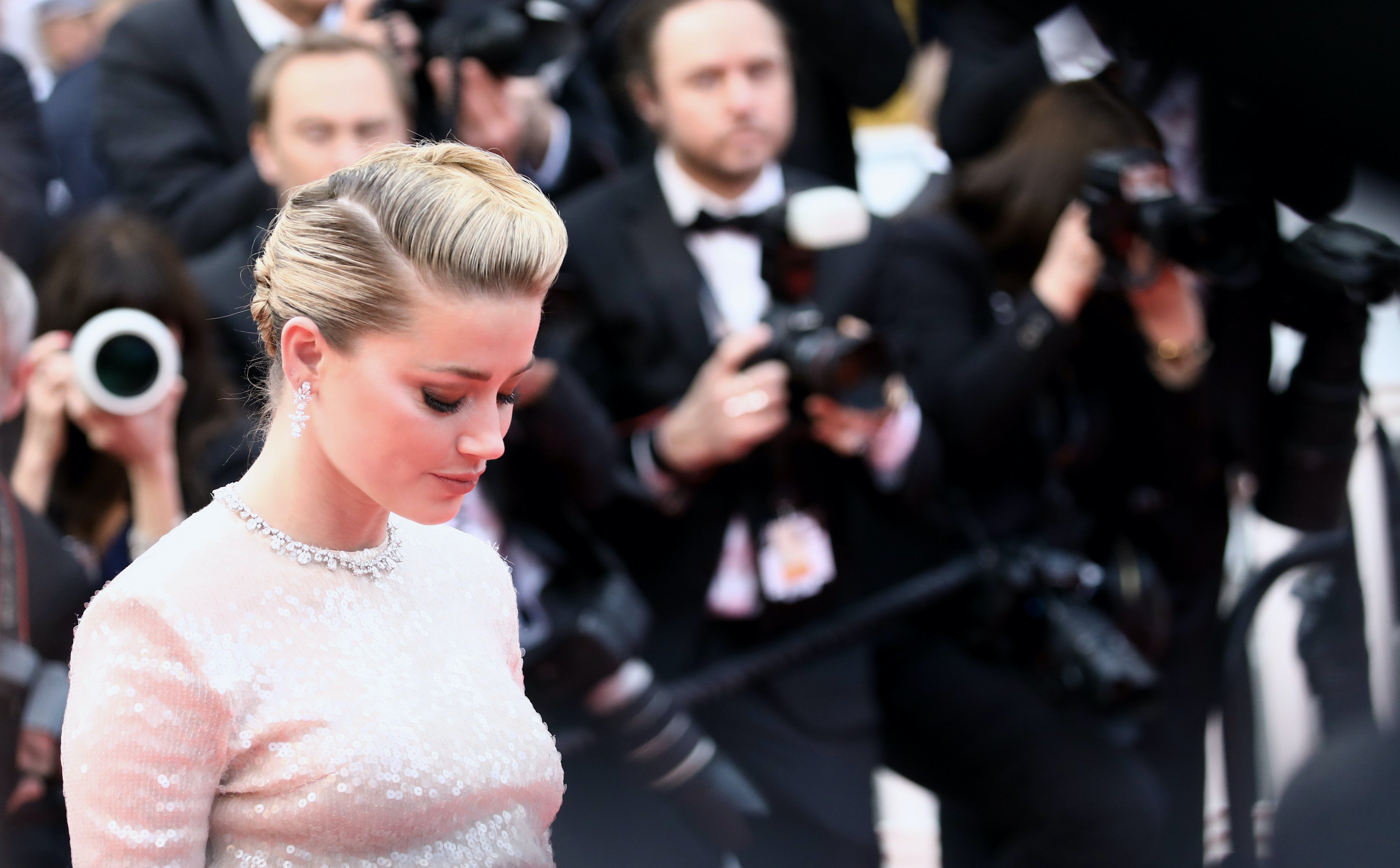 Amber Heard admits her career comes with 'B.S.' and 'ups and downs'
Heard has spent most of her life in the spotlight. Born in 1986, she started her acting career as a teenager and eventually scored leading roles in major movies such as The Rum Diary with Depp and Drive Angry, both in 2011. The Danish Girl, Magic Mike XXL, Aquaman, and The Stand TV series later brought more attention and notoriety her way.
During a 2013 video interview with Vanity Fair (via YouTube), interviewer Krista Smith asked Heard if her sister, Whitney, planned to pursue acting, too. Heard revealed that her sister seeing her career unfold probably meant she would avoid acting.
"I think she sees all the B.S., all the ups and the downs I have to go through — I think my sister sees that and is fine just eating popcorn in the stands and doing her own thing," Heard said.
Smith later asked Heard if she would still become an actor if she knew it would be such a circus. Heard said the "fight or flight" and "struggles" is what appeals to her the most.
Heard loves the 'fight or flight' nature of acting and 'constant struggle'
Between auditions, early call times, on-set creative struggles, press tours, talk show appearances, and paparazzi, actors don't necessarily live on easy street. It's constant probing and B.S., as Heard said. Her ugly trial vs. Depp adds another layer of scrutiny.
Smith asked Heard if she would still become an actor if she knew it was such a circus later in their conversation. Heard revealed that some of the more unseemly sides of being an actor appealed to her the most.
"Absolutely. I love so much the inconsistency and the travel, and I love very much the struggle that you're constantly — you're constantly put in a state of fight or flight. It's a constant struggle. I don't know if I could have it any other way."

Amber Heard
By fight or flight, Heard presumably meant the on-set battles between actors and directors over line readings and character choices. Those kinds of creative battles seemingly appealed to Heard.
Heard facing constant attention and scrutiny in trial vs. Johnny Depp
Heard now faces close examination every day. Her trial vs. Depp has lawyers, legal experts, body language experts, movie fans, and even other actors voicing their opinions.
Heard's trial testimony was a massive performance, at least in the opinion of another actor. Movie fans pointed out that her five-minute stint in Zombieland compares to Depp's trial testimony. Even Chris Rock is making off-color comments during his stand-up world tour. It seems everyone has an opinion about Heard, and many are slamming her in the court of public opinion.
There's no telling how Heard's acting career will unfold after her trial vs. Depp ends, whether she'll have to fight and struggle for roles. Heard said the fight or flight aspect of acting appealed to her, that the B.S. wouldn't deter her from changing her career. Time will tell if that's the case.
For more on the entertainment world and exclusive interviews, subscribe to Showbiz Cheat Sheet's YouTube channel.
RELATED: Who Amber Heard Dated Before and After Her Marriage to Johnny Depp