Amber Heard Interviewer Slams Her Understanding of Free Speech in Johnny Depp Defamation Trial
Actor Amber Heard continues to support her claims of free speech in her op-ed regarding her ex-husband, Johnny Depp. However, trial viewers aren't the only ones who question how she speaks about the first amendment. Interviewer Savannah Guthrie slammed Heard's understanding of free speech and social media can't stop talking about the tense moment.
Amber Heard doesn't blame the average person for having disgust for the trial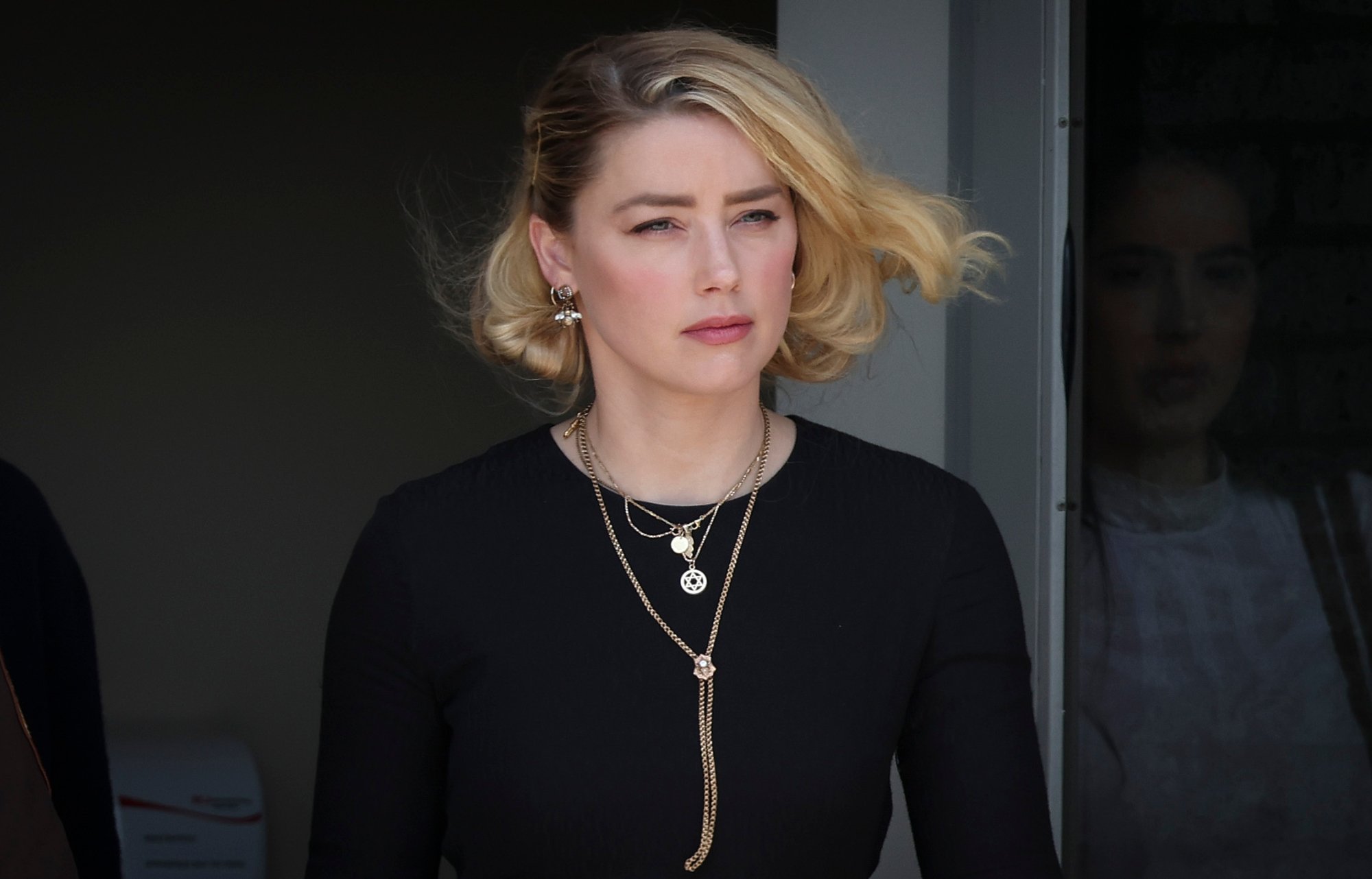 Guthrie interviewed Heard on NBC News, where they talked about the trial and the meaning of free speech. Social media quickly sided with Depp, some supported his ex-wife, but some folks couldn't stand the trial as a whole. However, Guthrie specifically wanted to ask Heard about her perspective on those who didn't feel any sympathy for either party.
The actor explained that she doesn't blame the "average person" for feeling disgusted toward the entire thing. Heard referred to the case as potentially appearing to be between "Hollywood brats" acting at their worst. However, she emphasized that the trial had so much more at stake than what was at the surface, which is when things took a turn for the worst.
Savannah Guthrie slams Amber Heard on her understanding of free speech in Johnny Depp defamation trial
Heard told Guthrie during the interview that she had the right to free speech against Depp in this particular case. However, the interviewer took a step back to chat about the first amendment and why the jury ruled against her in the case.
"But here's the thing about the first amendment," Guthrie prefaced. "The first amendment protects free speech, it doesn't protect lies that amount to defamation and that was the issue in the case."
Heard doubled down on her point about the place of free speech, but it didn't change Guthrie's perspective.
"Yes, exactly," Heard responded. "Free speech does not protect you if you go into a crowded theater and you scream 'Fire.' We get the concept of free speech from the Greeks. My understanding of what that means is not just the freedom to speak. It's a freedom to speak truth to power."
"But truth is the word," Guthrie interjected. "That was the issue."
Heard concluded: "Yes, and that's all I spoke and I spoke it to power. I paid the price."
The actor refutes that her testimony was a 'performance'
Guthrie brought up how Depp's legal team accused Heard of delivering the "performance of a lifetime" in her testimony. However, the actor denied giving any sort of performance and added how his team attacked her talent. Heard believed that she used her free speech to tell the truth against Depp. Additionally, she talked about the contradictions regarding comments on her character.
"I had listened to weeks of testimony insinuating that, or saying quite directly, that I'm a terrible actress," Heard said. "So, I'm a bit confused how I could be both."
RELATED: Johnny Depp Fans React to Amber Heard Saying He Convinced the World He Has Scissors for Fingers With 'Edward Scissorhands'