Amber Heard Once Said Johnny Depp Is a 'Gifted Character Actor Trapped in a Leading Man's Body'
Amber Heard and Johnny Depp are rocking headlines right now as details about their allegedly abusive relationship are being broadcast from the courtroom. In a relationship that seems inundated with hardship and conflict, it is hard to believe the couple was ever the dreamy-eyed, love-struck pair they once were. However, in an interview in 2011, Heard seemed very much in love.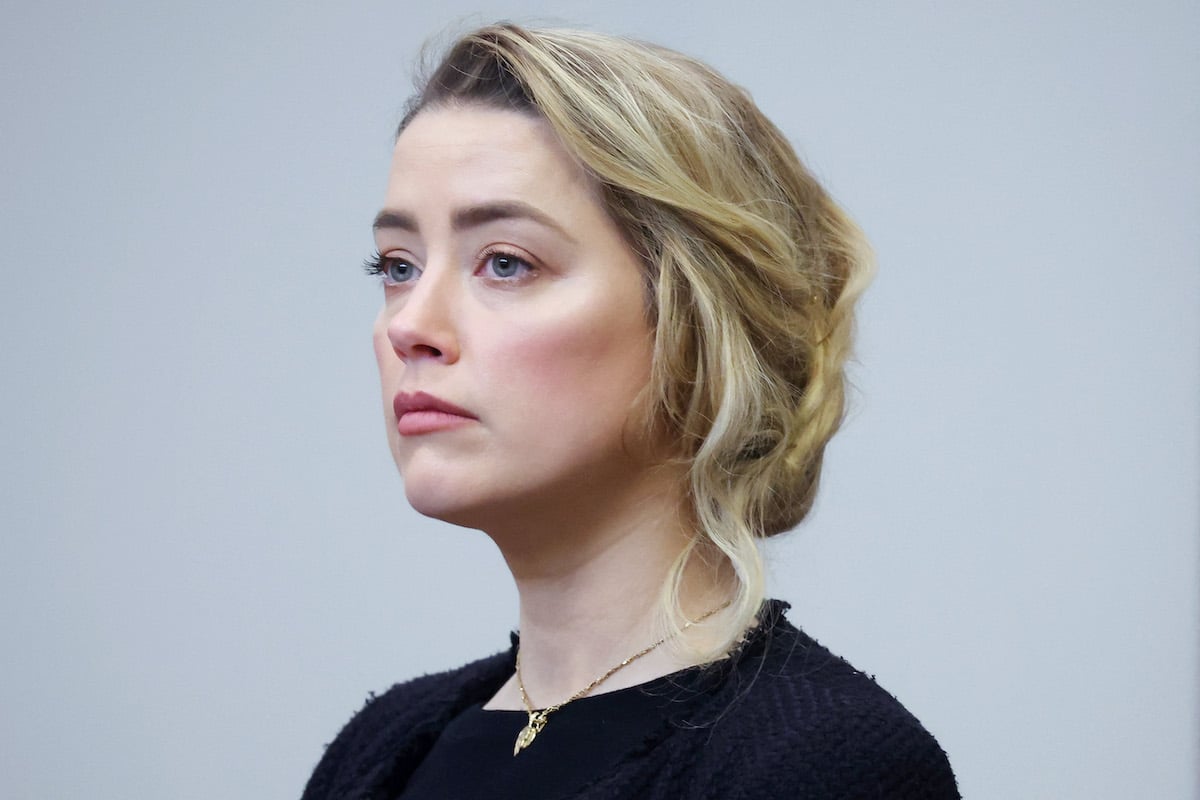 Amber Heard and Johnny Depp met while filming The Rum Diary
Heard and Depp met in 2009 while working on the set of The Rum Diary. In the film, Depp plays journalist Paul Kemp, a man who becomes enamored with Heard's character, Chenault.
Heard and Depp then started dating in 2012, keeping their relationship largely out of the public eye after Depp's breakup with long-time girlfriend Vanessa Paradis (with whom Depp has two children, a daughter, Lily-Rose, and a son, Jack). Heard also ended her long relationship with her partner, Tasya van Ree, around the same time.
In an interview from 2011, Heard speaks adoringly about Depp. She told Entertainment Tonight, "He's a wonderful presence. Johnny is… is one of the most gifted actors we have. He is a truly gifted character actor that is trapped in a leading man's body." 
Heard and Depp's relationship over the years
While the pair seems contentious now, they were once the picture of affection. In the interview from 2011, Heard went on to say,
"There's no one else like [Depp] and he's um … to add on top of that, to the unfairness and torture of that, he's also a wonderful person—a wonderful human being and I could not have asked for a better co-star."
Making their first public appearance as a couple at the 7th Heaven Gala in January of 2014, the couple's engagement was announced shortly thereafter. Depp and Heard were then married in 2015. Fifteen months later, Heard filed for divorce, and only days later, filed a restraining order against Depp. This would be Heard's first claim of abuse against Depp and the beginning of years of allegations from both parties.  
Johnny Depp's defamation lawsuit against Amber Heard
Depp filed a $50 million defamation lawsuit against Heard in 2019. The lawsuit was in response to a 2018 op-ed Heard wrote about domestic abuse. In the article, Heard claimed to be a survivor of domestic abuse, but at no point does she refer to Depp by name. Depp's lawsuit claims Heard's article has dramatically hurt his career and reputation.
The trial has been vicious on both sides with both Depp and Heard claiming to be victims of domestic abuse. Depp has accused Heard of multiple extramarital affairs and witnesses have come forth like Heard's former assistant who claims Heard verbally abused her.
Likewise, Heard's lawyers have accused Depp of multiple counts of verbal, physical, and sexual abuse. Both Depp and Heard have been scrutinized and analyzed throughout the trial by experts and the public alike.  
In response to Depp's lawsuit, Heard filed a countersuit for $100 million in January of 2021. Heard's case is projected to begin later this year continuing an already long and turbulent journey.
How to get help: In the U.S., call the National Domestic Violence Hotline at 1-800-799-7233 or text START to 88788.
RELATED: Johnny Depp's Lawyer Adam Waldman Quotes George Orwell in Reference to His 'Lifetime' Twitter Ban