Amber Heard Recalled Using a Different Name on Bank Records Because of Paranoia Around 'Private Life'
'Paranoia' star Amber Heard answered what makes her paranoid. As a result of trying to keep her 'private life' secret, she uses a different name on her bank records.
Actor Amber Heard once talked about her fears regarding her "private life" while promoting 2013's Paranoia. However, she's approaching the line of questioning from the type of private life that celebrities always seek to maintain a certain level of. In this case, Heard mentioned that her paranoia led to her using a different name on her bank records.
Amber Heard got paranoid in the 2013 thriller, 'Paranoia'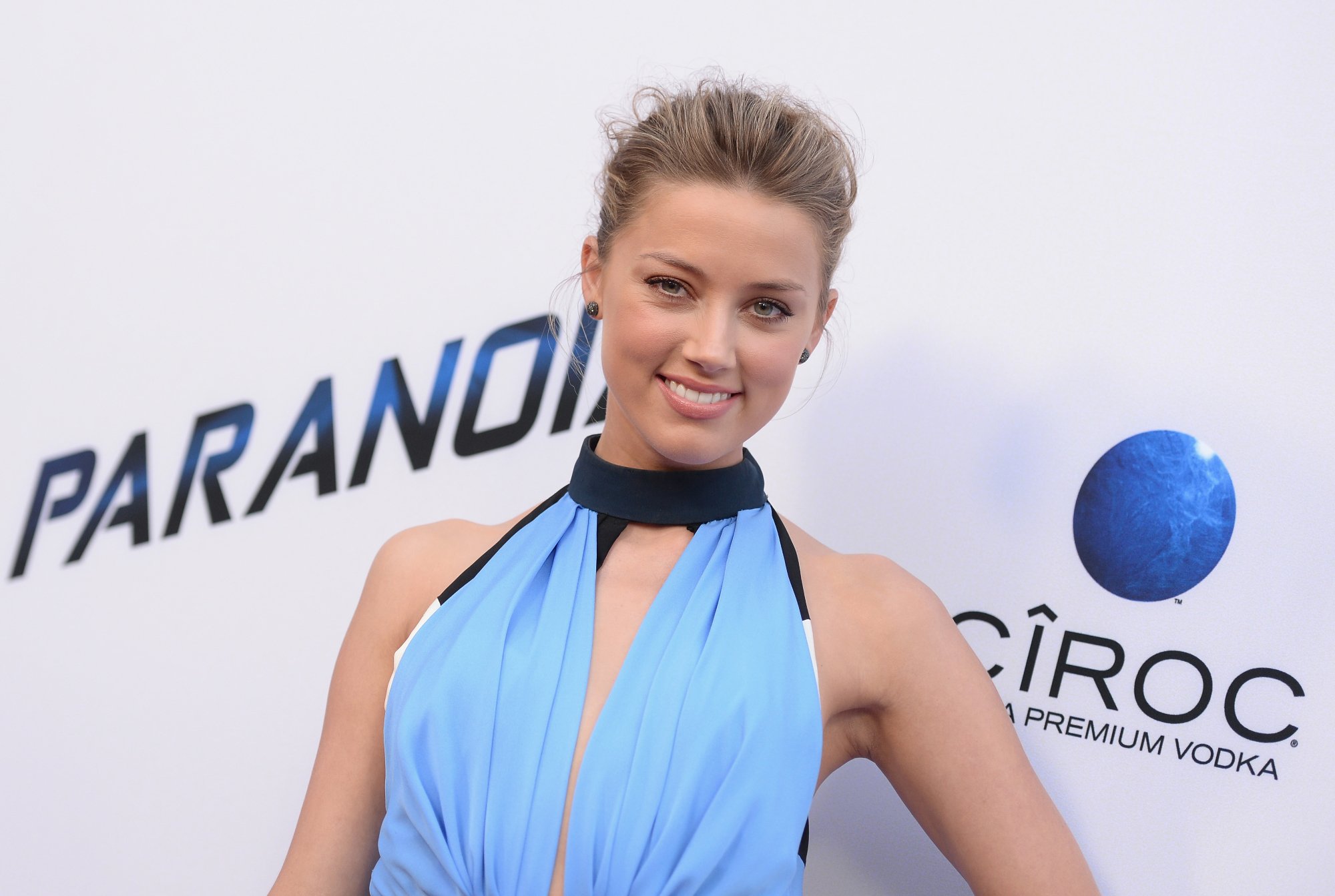 Heard starred in the 2013 thriller called Paranoia alongside Liam Hemsworth, Gary Oldman, and Harrison Ford. The plot follows an entry-level employee at a powerful corporation named Adam (Hemsworth), who begins to enjoy the nice things of life at the business. However, it all comes at a price. He must spy on his boss' old mentor to secure him a leg up in business.
Emma Jennings (Heard) meets Adam during a party in Paranoia. The two have a romantic relationship, but it twists and turns in unexpected ways. However, it appears to all be a part of the heist. The protagonist soon learns the dangers of these powerful men and the price that comes with power.
Amber Heard recalled paranoia resulting in using a different name on her bank records
The BlackTree TV YouTube channel interviewed Heard to talk about the movie Paranoia. The interviewer asked the actor if there's anything in real life that gets her paranoid. Heard related the question to her life in the "public eye," resulting in her using another name.
"I think living this life, if you're in the public eye at all, you have to learn to kind of always look over your shoulder," Heard said. "You have to kind of always watch your back. I mean, I think it was like nine or so years ago that I stopped using my real name online and stopped, you know, bank records in a different name. All of those things that you have to do in this line of work to make sure you have a private life is actually pretty relevant to this in a way.
The actor avoids technology altogether
However, Heard explained to BlackTree TV that she's actually not very tech-savvy. As a result, Heard simultaneously stays away from the things that cause trigger her paranoia. However, she is quite proficient in other skills, including working on cars.
"It's hard," Heard said. "I'm not so tech-savvy. I can change a fanbelt in my car, I can work on the car, I can help rebuild a bumper, or I mean, rebuild a carburetor if I need to. But I can't e-mail without some assistance, it's bad."
Additionally, the actor explained that the biggest gadget that she couldn't live without is her record player. She loves music, so it makes sense why it's one of the only gadgets that she holds dear.
"My record player," Heard responded regarding a piece of technology she can't live without. "That's how tech-savvy I am. I'm not kidding. (Laughs)."