Amber Heard Spokesperson Blasts Johnny Depp for Skipping Trial Verdict
After weeks of testimony in the Johnny Depp vs. Amber Heard trial, we finally have news of a verdict. The jury awarded both actors monetary compensation — Depp sued Heard for defamation, and she counter-sued — but Depp emerged as a winner in the eyes of the jury. Yet the Pirates of the Caribbean star wasn't in the courtroom to hear the verdict, and a Heard spokesperson blasted Depp because of it.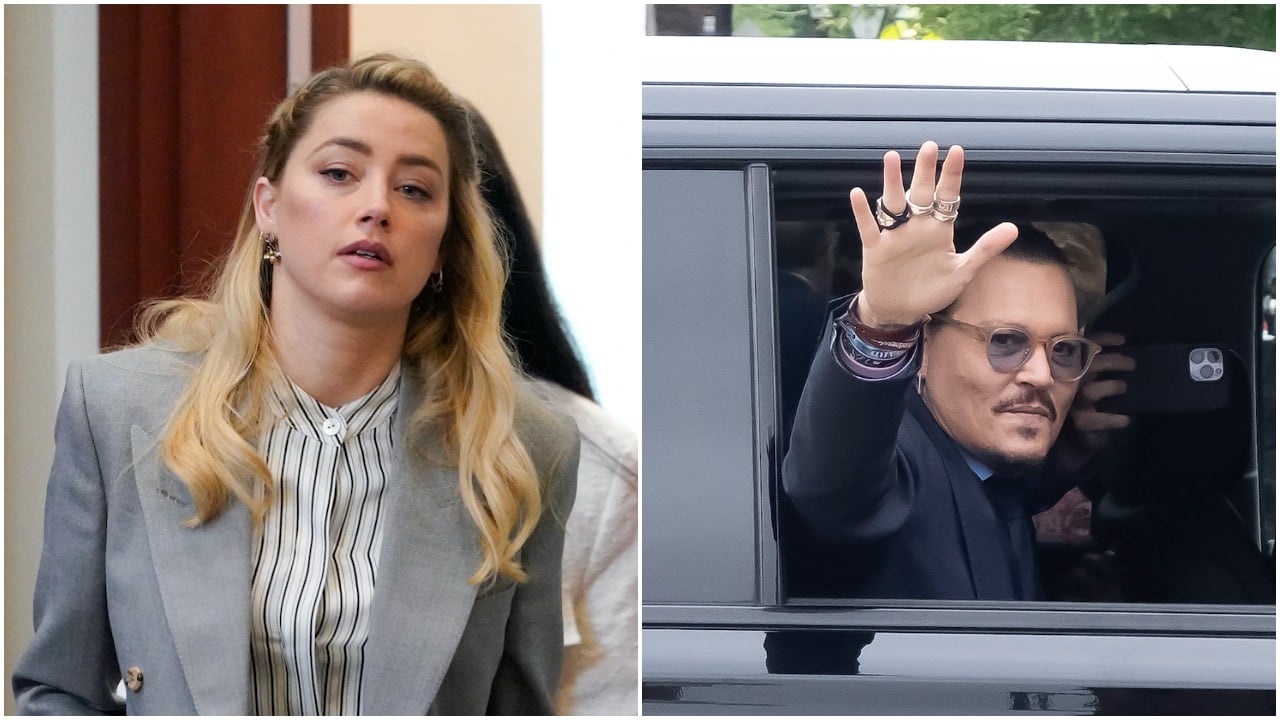 The jury decides the verdict in the Johnny Depp-Amber Heard trial
The jury in the Depp vs. Heard trial didn't need very long to decide the verdict. The seven-member jury returned to the courtroom and revealed that Depp's legal team answered the questions necessary to prove defamation.
Heard's 2018 op-ed stated she was a public face of domestic abuse. Though not named, Depp felt the piece implied he was the abuser. He possibly lost out on millions of dollars when Disney dropped him from the sixth Pirates movie after the op-ed, and he sued Heard for defamation and sought $50 million in damages.
But the jury didn't award that much.
According to NPR, the jury found that Depp is entitled to $10 million in compensatory damages and $5 million in punitive damages. Meanwhile, the jury awarded Heard $2 million in damages in her countersuit.
Heard was present for the end of the trial, but Depp wasn't, and a Heard spokesperson blasted him for it.
Depp skips the trial verdict and gets blasted by a Heard spokesperson
It might not be surprising to hear that emotions ran high on the final day of the trial after weeks of detailed and emotional testimony. While Heard sat in the Fairfax, Virginia, courtroom to hear the verdict, Depp was in England, and a Heard spokesperson blasted him for it, as ABC News reported.
"Your presence shows where your priorities are. Johnny Depp plays guitar in the U.K. while Amber Heard waits for a verdict in Virginia. Depp is taking his snickering and lack of seriousness on tour."

Amber Heard spokesperson statement
When the final statements to the jury happened and the trial paused for the Memorial Day weekend, Depp jetted to England to join friend and rock legend Jeff Beck on stage in Sheffield. Heard's spokesperson blasted Depp for not making it back to Virginia, but he wasn't required to be there.
Depp wasn't required to attend the verdict reading, releases an Instagram statement instead
Onlookers who spent weeks watching the trial probably expected Depp to be there for the end of it, especially since he fought so long and so hard for justice. Heard's spokesperson wasn't a fan of him skipping the verdict, but he wasn't required to attend.
"They're not required to be there because it's not a criminal case," Atlanta attorney Manny Arora told Newsweek. "But 99% of the time, people will be there. He doesn't have to be there, but I would imagine with the amount of time, effort, and money that's been put into it, I'd be very surprised if he wasn't there. In my experience, I've always had the clients there because it's their case. They want to see it through."
Depp wasn't there to hear the jury's verdict nor find out he's entitled to $15 million in damages, but he quickly released a statement on Instagram. Depp reiterated that Heard's claims were false and that his goal in filing suit was to reveal the truth. 
"I am, and have been, overwhelmed by the outpouring of love and the colossal support and kindness from around the world," part of his statement reads. Later, it states, "The best is yet to come and a new chapter has finally begun. Veritas numquam perit. Truth never perishes."
How to get help: In the U.S., call the RAINN National Sexual Assault Telephone Hotline at 1-800-656-4673 to connect with a trained staff member from a sexual assault service provider in your area.
How to get help: In the U.S., call the National Domestic Violence Hotline at 1-800-799-7233 or text START to 88788.
RELATED: Johnny Depp v. Amber Heard: Hollywood Experts Discuss Chances of Comebacks After the Trial