Amber Heard Once Sued Movie Producers Over Hardcore Sex Scenes She Didn't Agree To
Amber Heard once sued the 'London Fields' movie producers over 'unauthorized' and hardcore sex scenes that she never agreed to.
Movie star Amber Heard and her ex-husband, Johnny Depp, are currently in a legal battle over their controversial relationship. However, the resulting lawsuit isn't the first she's been a part of. Heard once sued the London Fields producers over hardcore sex scenes that she didn't agree to include in the movie.
Amber Heard and Johnny Depp co-starred in 'London Fields'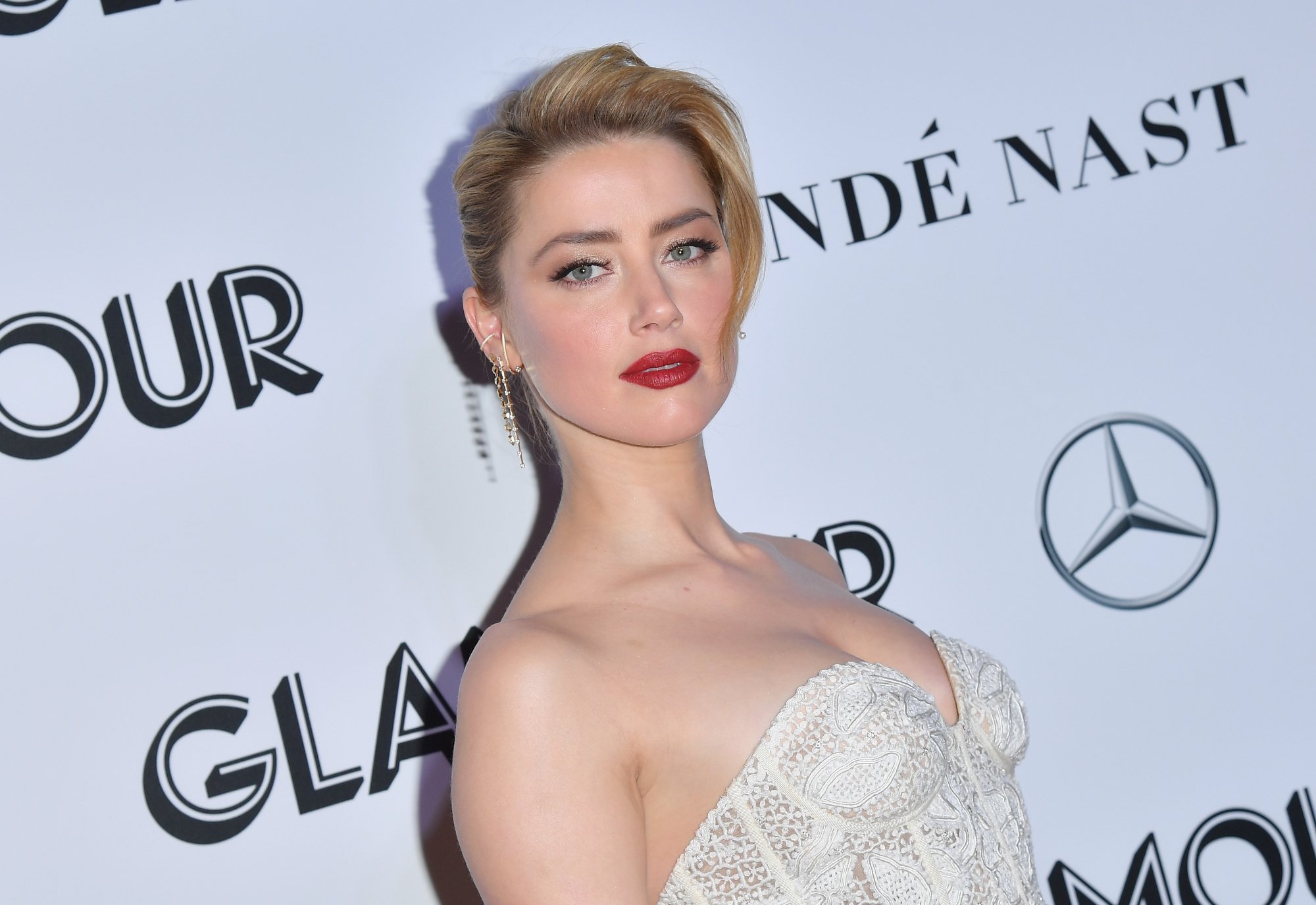 London Fields follows a clairvoyant femme fatale named Nicola Six (Heard). She had a dark premonition that she will be murdered. Nicola begins a love affair with three different men, but she's confident that one of them is her killer. The Heard crime thriller movie is directed by Matthew Cullen and written by Roberta Hanley and Martin Amis. Depp has an uncredited cameo as Chick Purchase.
Heard's movie was originally selected to premiere at the 2015 Toronto International Film Festival. However, it was suddenly pulled from the festival lineup after the producers created their own cut of London Fields that Cullen didn't want his name attached to. However, this extended far beyond an issue at the film festival. The director sued the producers, but that isn't the only lawsuit that unfolded.
Amber Heard sued 'London Field' movie producers over hardcore sex scenes she didn't agree to
The Hollywood Reporter once reported that Heard sued the London Field movie producer Christopher Hanley and his wife and screenwriter, Roberta.
"Amber Heard is the latest victim of this lascivious and sexploitive couple," Heard's attorney said. "A rising film star, Heard agreed to play the lead in the motion picture entitled London Fields based on Martin Amis's novel."
Heard's attorney continued: "After reading the script, she insisted on specific restrictions about nudity and sex scenes in the film as a condition to agreeing to appear in the movie. Hanley … expressly agreed to Heard's terms, and they were memorialized in the Nudity Rider to her contract."
Heard explained that she came to an agreement with Cullen regarding any sexual sequences, but Hanley fired the director and made his own cut of the movie. This included "unauthorized sexual images and vulgar scenes."
Heard's movie had fully nude and sex scenes but used a body double. This was secretly filmed after the actor wrapped on the set. The cross-examination explained how Heard would have never agreed to film such scenes. However, fairly graphic and hardcore sex scenes weren't the only issue.
The actor also alleged that Hanley demanded "continuity photos" that showed the actor in "various states of undress during wardrobe changes."
The actor and the producers reached a settlement
Variety later reported that Heard and the movie producers reached a settlement when they tried to sue her for allegedly working with Cullen to delay the movie and interfere with the final cut. As a result, the long-delayed London Fields finally had the opportunity to see a release date. However, critics and audiences didn't receive the film very positively.
London Fields holds a rare 0% on the Tomatometer on Rotten Tomatoes. Additionally, it has a low 36% audience score. Heard also received a Worst Actress nomination at the Razzie Awards.