Amber Heard Terrified Viewers With a Rant About Bananas
Who thought there would be a day when Amber Heard would make a comedy video about bananas? It turns out that the actor made one, but it certainly didn't give the desired effect. The video of Heard going on a short rant about bananas continues to earn attention throughout the defamation trial against her ex-husband, Johnny Depp.
Amber Heard videos continue to resurface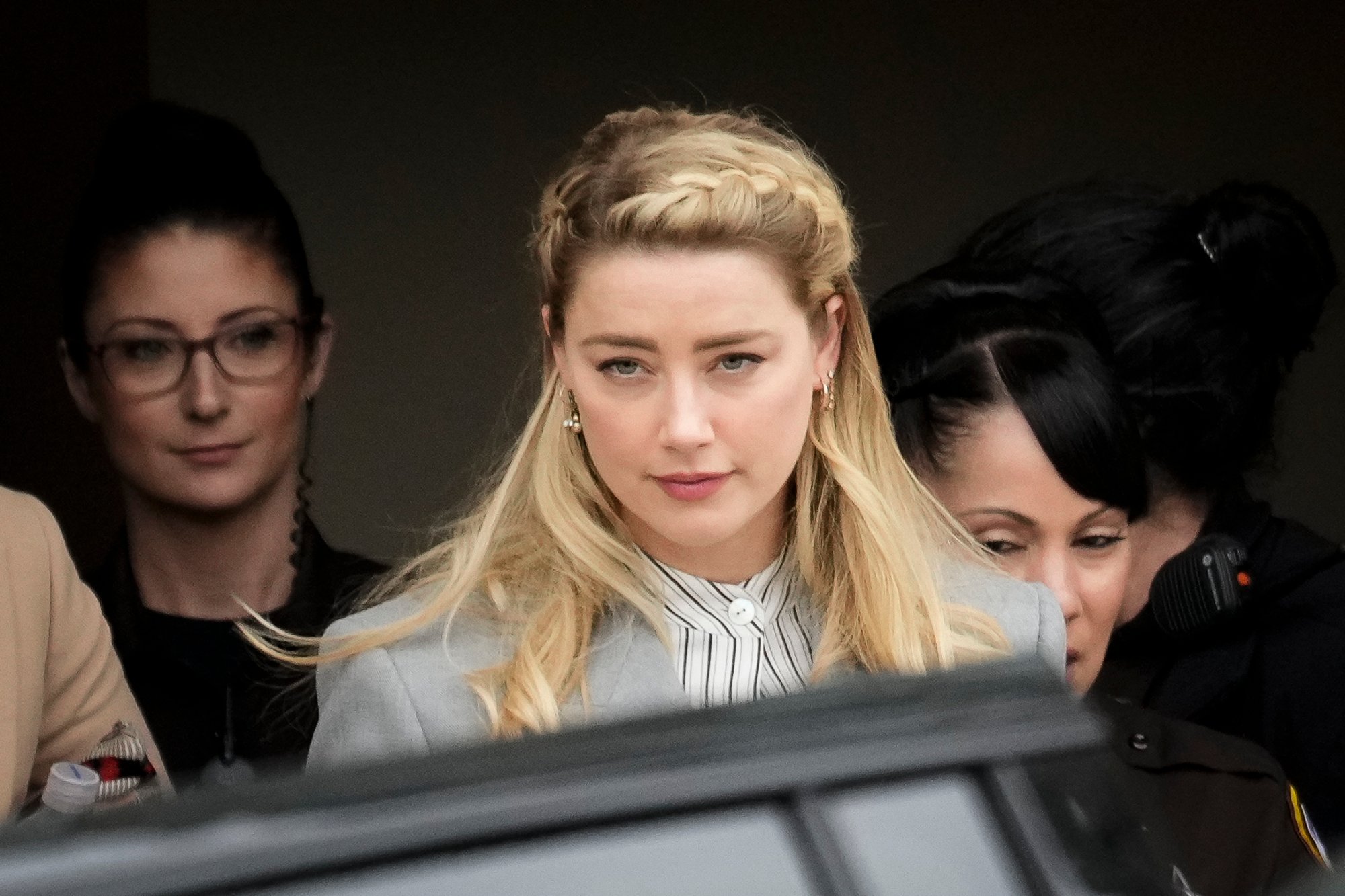 The Heard bananas rant is only one resurfaced video in a long line of other clips to come out lately. A wide array of Depp's supporters are going through her old videos throughout her career to comment on them. Additionally, some of them provide insight into some of Heard and Depp's claims throughout the trial.
For example, some users pointed to an old All the Boys Love Mandy Lane interview with Heard. They claimed that this video showcased why Depp had to teach her "stillness," as Depp alleged in the defamation trial.
The comments range from memes to derogatory remarks aimed at Heard for her alleged behavior. However, Heard's supporters continue to defend her on both social media and in the comments section of the videos. The comment section of the short comedy video about Heard and bananas is flooded with Depp's supporters.
Amber Heard once ranted about bananas
Celebrity Cut shared a short video showcasing Heard going on a rant about bananas. It isn't clear who is recording the video, but the actor is clearly aware that she's on camera. Heard interacted with the people around her, which is how the banana rant started. The video begins with Heard leaving her trailer wearing workout attire.
Heard turned to somebody off-camera and asked if they had an extra Celsius, which is a fitness energy drink. They responded, "No," which is when the actor just turned away and shook her head.
Next, the actor approached and greeted a man stretching. However, the rest of the video is when Heard began her short rant about bananas.
"Yeah, so I've cut out banana now," Heard said. "It's too high sugar. I've gotten to a point in my life where I'm like, 'I can't even have banana?' Banana? Fruit?! It's a fruit! Nope. Too good. I can't even have banana. Banana! Fruit!"
Heard entered a building where there's an indoor gym with an assortment of training equipment. The folks who she expected to see were nowhere to be found, so she threw up her arms and asked the camera: "Is anyone in this movie?"
The actor's vibe scared viewers
Heard's rant about bananas left audiences highly uncomfortable, even though it's an attempt at humor. Other viewers agreed, saying that her shouting bananas gave them the creeps. Some even said that the rant gave them the creeps.
One YouTube user joked that the "gym people" knew that Heard was coming, so they suddenly disappeared. The video doesn't give any additional insight into her relationship with her team or others on the movie set, but it's clear that she wanted to engage with folks on social media.
RELATED: 'Aquaman' Fans Call Out Amber Heard for Looking Down on the World of Superheroes