Amber Heard's Friend Alleges Heard Was Having an Affair With Cara Delevingne During Johnny Depp Marriage
Celebrity relationships are often messy, but a lot has occurred between Amber Heard and Johnny Depp. While the two married back in 2015, they've been involved in a legal battle for three years after their divorce filing. Heard alleged that Depp was abusive to her during their marriage. And Depp alleged none of Heard's allegations are true.
On top of that, it seems Heard's faithfulness is coming into question. Many have questioned if she's had affairs with other famous men, like Elon Musk and James Franco, in the past. And now, it looks like a friend of Heard's claimed Heard was having an affair with Cara Delevingne during her marriage.
Johnny Depp filed a $50 million defamation lawsuit against Amber Heard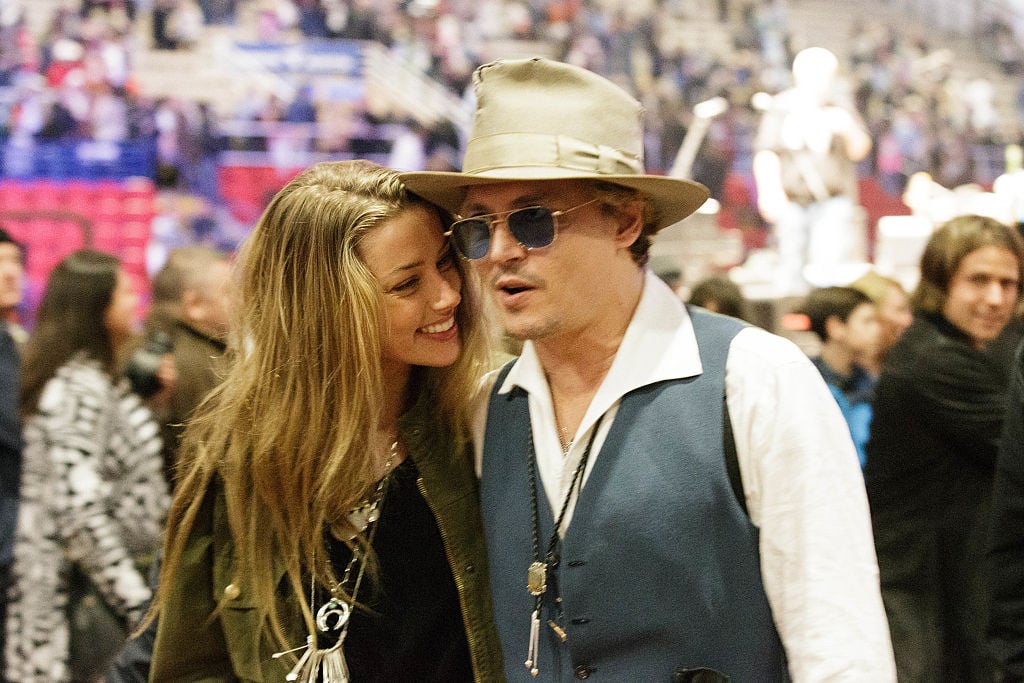 RELATED: Are Amber Heard and Johnny Depp Friends After Messy Split?
Depp and Heard's relationship didn't last long, as E! News reports she filed for divorce in May 2016 after 15 months of marriage. Shortly after the divorce filing, she also filed a domestic abuse restraining order against Depp. And this is when everything became messier than ever.
Heard wrote in court documents that Depp was verbally and physically abusive to her throughout their marriage. Depp has denied these allegations, though. Then, in December 2018, Heard wrote on an op-ed for The Washington Post about her abusive past. While Depp's name was never mentioned in the piece, Depp's attorney got involved, as it's clear who Heard referred to.
As of March 2019, Depp filed a $50 million defamation lawsuit against Heard. According to Depp, Heard was creating an "elaborate hoax" against him, and it was all in the name of advancing "her career." Depp also claimed Heard "painted on bruises" to make herself look hurt when he was actually the one experiencing "serious bodily injury" from her alleged attacks.
Reports claim Heard had a 3-way affair with Elon Musk and Cara Delevingne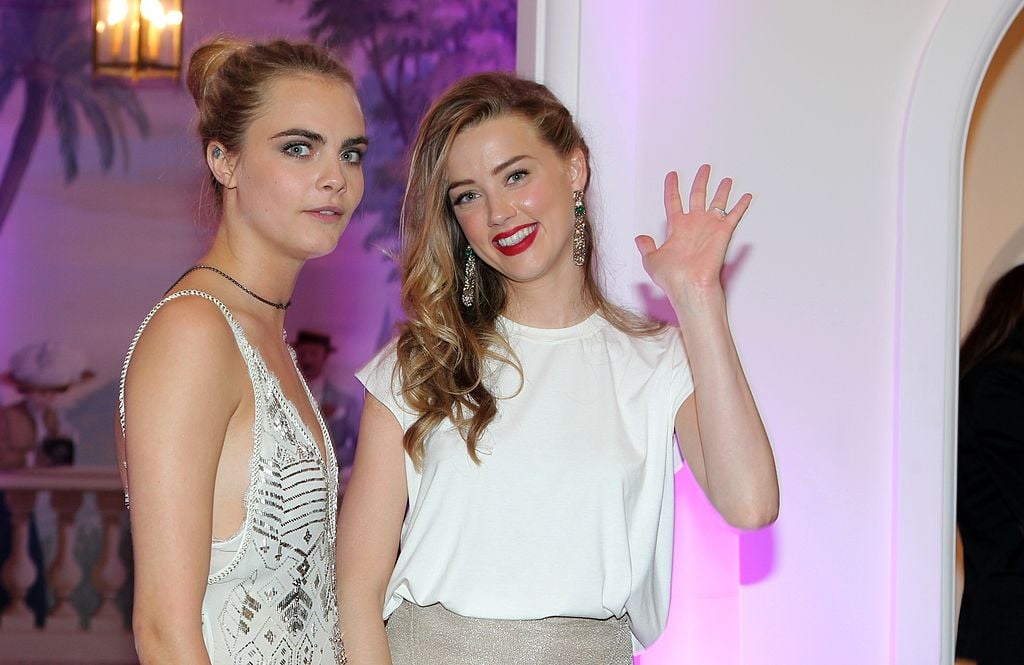 While the abuse allegations make this failed relationship difficult enough, there may have been affairs involved as well. Depp's lawyers took a deposition from Josh Drew, the husband of Heard's best friend, Raquel "Rocky" Pennington. And Drew said Pennington told him that Heard had a three-way affair with her now-ex, Elon Musk, and her supermodel friend, Cara Delevingne, Daily Mail reports.
"Did Rocky tell you Amber Heard was having an affair with Cara Delevingne while she was still married to Johnny Depp?" Depp's lawyer questioned Drew in an excerpt heard by the publication.
To that, Drew answered, "Yes."
"Did she ever tell you in words or substance while Amber was still married to Johnny Depp that the three of them, Amber Heard, Elon Musk, and Cara Delevingne spent the night together?" the lawyer continued.
Drew once again confirmed yes but said he didn't know the specific dates.
A source close to Musk says the claims have absolutely no legs, though.
Did Heard and Delevingne have a romantic relationship?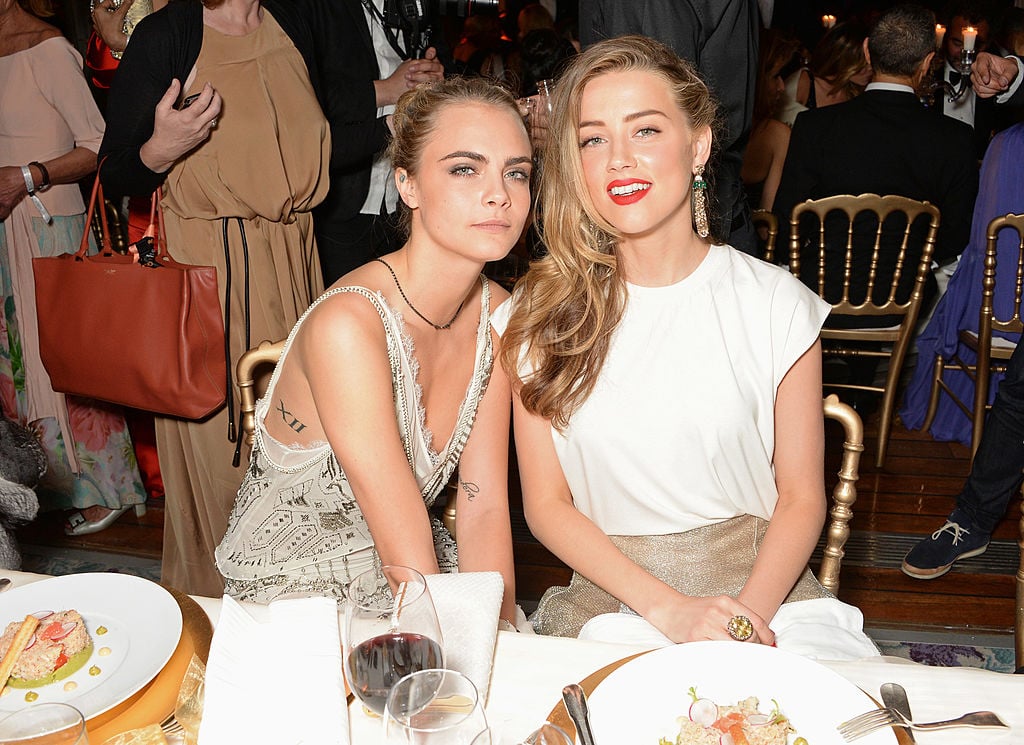 Musk and Heard have been public about their relationship in the past, and they maintain they dated only after Heard's marriage fell apart. But what about Heard and Delevingne?
Daily Mail Online reports a tabloid reported back in 2016 that the two starlets were looking ultra-close, and this allegedly drove Depp "insane." And The Sun reported that same year that Heard and Delevingne looked like they were getting romantic. It seems the two became friends back in 2014 and reportedly partied quite a bit together.
"Cara is the one pushing the relationship, she's really keen," a source told the publication. "They had a couple of heart to hearts and even discussed Amber moving to London making it her base. … But Cara's inner circle are worried about the influence Amber may have on her and are worried she might get hurt."
It doesn't look like there's any sort of romance happening between Heard and Delevingne now. But we'll have to see how it all continues to unfold with the three-way allegations.
Check out Showbiz Cheat Sheet on Facebook!