'American Psycho' Author Said Patrick Bateman Might Love Taylor Swift and Adele Songs
Patrick Bateman, the protagonist of Bret Easton Ellis' novel American Psycho, is obsessed with 1980s pop music. During an interview, Ellis revealed Adele and Taylor Swift songs might be Bateman's music of choice in the 2010s. Here's why he felt that way — and what he thinks of Adele and Swift.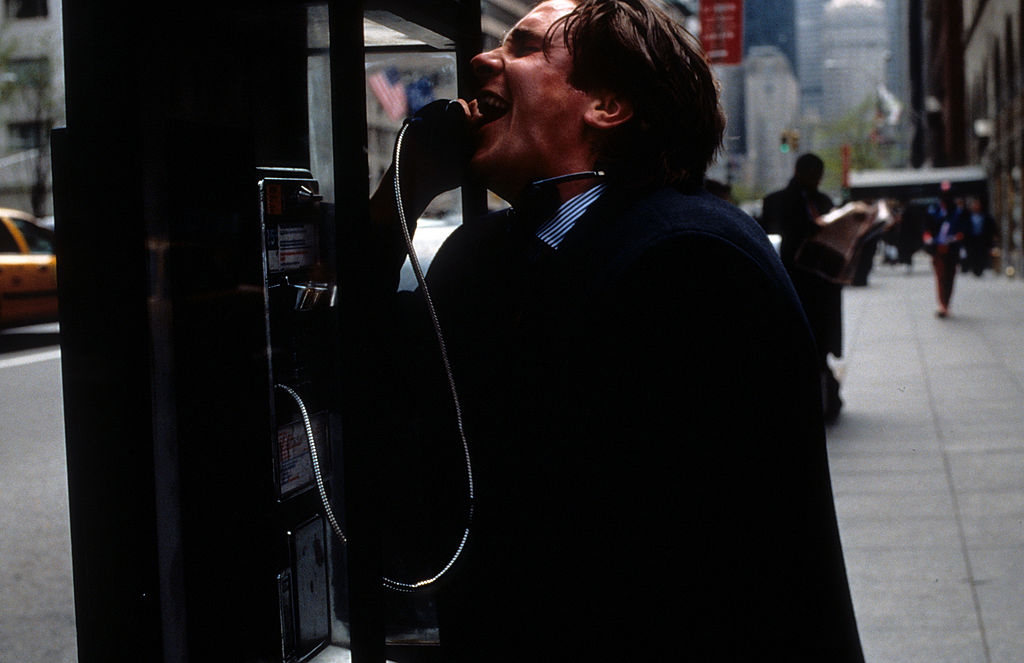 Why the lead character of 'American Psycho' might like Adele and Taylor Swift songs
In the book American Psycho, Bateman's favorite artists are Whitney Houston, Huey Lewis and the News, and Genesis — specifically the version of the band led by Phil Collins. While Bateman loves these acts, his love comes across like criticism on Ellis' part. After all, Bateman is a serial killer who's extremely shallow and materialistic.
In a 2016 interview with Rolling Stone, Kory Grow told Ellis the passages of American Psycho were Bateman reviews music are compelling. "And it's strange: My editor wanted two of them gone," Ellis added. "He hated all of them, but he also hated the book.
RELATED: Is This Pentatonix Song About Harry Styles and Taylor Swift?
Afterward, Grow asked Ellis whom Batemen would listen to in 2016. "What is anyone listening to these days? This is the question. There just does not seem to be this consolidation of popularity that there was in the Eighties.
"What would they be?" Ellis asked. "Adele? Taylor Swift? I don't know who amasses the concentration of popularity that someone [like] Huey Lewis could and sell 16 million copies of his third record. I just don't know whether that's swirling around in the culture right now in the way that we listen to music. It all seems so niche."
What Bret Easton Ellis thinks of 1 of Adele's songs
Considering Bateman is a murderer, Ellis' comments could be seen as a condemnation of both  Adele and Swift's song. However, Ellis has said positive things about both artists. While we don't know his opinion of Adele's whole output, he is a fan of "Skyfall,"her theme song for the 007 movie of the same name. He said it was of a comparable quality to other James Bond theme songs like Nancy Sinatra's "You Only Live Twice," Paul McCartney & Wings' "Live and Let Die," and Shirley Bassey's "Goldfinger" and "Diamonds Are Forever."
RELATED: Adele Says This Lana Del Rey Song Makes Her Feel Like She Is Flying
What Bret Easton Ellis thinks of Taylor Swift's songs
In addition, Ellis told Hypebeast he really admires Swift. "I love a lot of her songs," he revealed. "I think she's a phenomenally talented person. I love 'All Too Well.' Love the Red album. I think it's a masterpiece. 
"Her private life and her views are not something I have ever felt wrapped up in," he added. "I know Taylor through her records." Ellis revealed he knows Swift through her music in much the same way he only knows Bruce Springsteen through his music. Bateman might have been a fan of Adele and Swift — and Ellis definitely is.
RELATED: Halsey Regrets a Song She Wrote About Harry Styles and Taylor Swift