Amy Duggar Says She's 'Doing Things Differently' Than Her Famous Family, Reveals She's Still In Touch With Jill Duggar
Amy Duggar is opening up about her relationship with her famous relatives. In a recent interview, the niece of Michelle and Jim Bob Duggar confessed there are some members of the Counting On family who she hasn't spoken to in some time, though she says that she wishes them all the best. But there's one Duggar who Amy is still in contact with on a regular basis: her cousin Jill Duggar. 
Amy Duggar and Jill Duggar text frequently 
RELATED: Jill Duggar Made a 'Surprise Visit' to Amy Duggar After Derick Dillard Divulged Family Secrets
Amy — who is the daughter of Jim Bob's older sister Deanna — chatted with Entertainment Tonight ahead of the Counting On season premiere on July 7. The 33-year-old said that she is particularly close to one of her 19 cousins.
"Jill and I text, not on a daily basis, but we text quite often," Amy said. "And we discuss things."
Jill's husband, Derick Dillard, has spoken out about his broken relationship with his in-laws. The mom of two is also rumored to be estranged from her parents.  
Is Amy in touch with the rest of the Duggar family?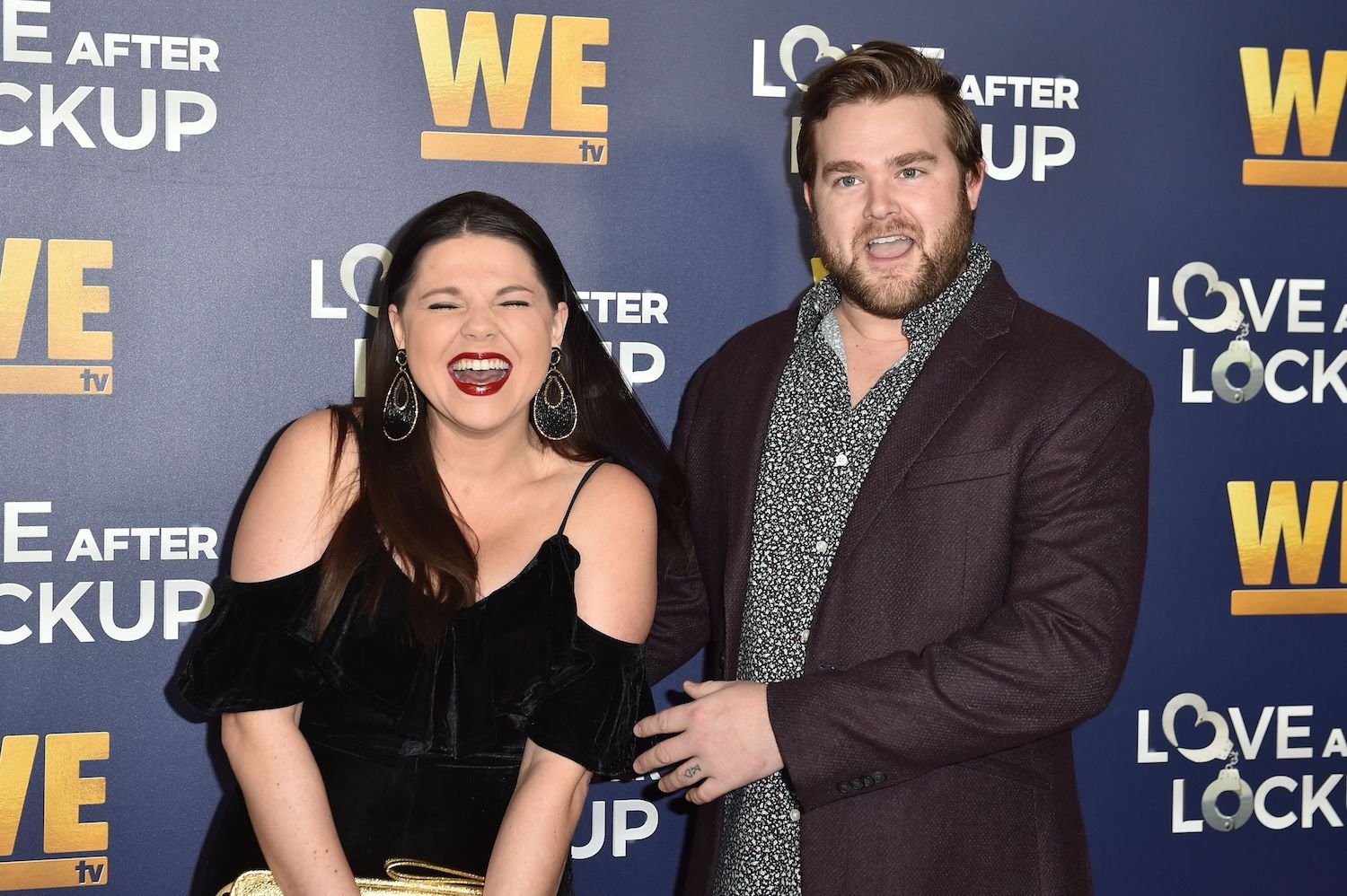 RELATED: 'Counting On': Amy Duggar Just Took Sides in the Derick and Jim Bob Feud
Amy didn't share many details about her relationship with the rest of the Duggar family, though she did say that there were some people she hadn't spoken to in a while. But Amy, who welcomed her first child with husband Dillon King in 2019, didn't seem to have any hard feelings toward her estranged relatives. 
"I think we are all just trying to find our path and we're all just doing things differently," she said. "I'm doing things differently and I'm happy where I'm at. I'm happy for them. Things are definitely different, but I'm happy for everybody."
As a child, Amy often spent time at the Duggar house. She was sometimes seen on episodes of the family's previous show, 19 Kids and Counting. But her upbringing was less strict than that of Jill and her siblings, and she's said that Jim Bob was worried she might be a negative influence. When she was a teenager, she was only allowed to spend time with her cousins under the watchful eye of Jim Bob and Michelle.
Amy Duggar has hinted she isn't allowed to speak openly about the Duggars
Fans have long speculated about Amy's relationship with her uncle and his kids. Some have hoped she'd spill some tea about the family's rumored scandals and secrets. But that may be unlikely to happen. In the past, Amy has hinted that she isn't allowed to speak openly about the Duggars. 
In a recent Instagram Live, Amy was asked about her cousin Jana Duggar. Amy started to answer, but her mom quickly chimed in, reminding her daughter that she has an NDA. Later, Amy joked that the two might get "in trouble" for their comments.
In March 2020, gossip vlogger Katie Joy pulled an interview with Amy from her YouTube Channel, Without a Crystal Ball. Amy had asked the YouTuber to take down the video shortly after it was posted, saying that "someone" didn't want the interview to get out. Duggar family watchers assumed that "someone" was Jim Bob. 
New episodes of Counting On premiere Tuesday, July 7 at 8/7c on TLC.