Will Andrew Garfield Return as Spider-Man? He 'Recommends That You Chill' About the Rumors
Andrew Garfield would like you stop bringing up Spider-Man. The actor went viral on Twitter on May 4 for his comments about Marvel's upcoming third Spider-Man movie. And he cannot stress enough how much he wants people to stop theorizing that he and Tobey Maguire will be returning as Spider-Man alongside Tom Holland.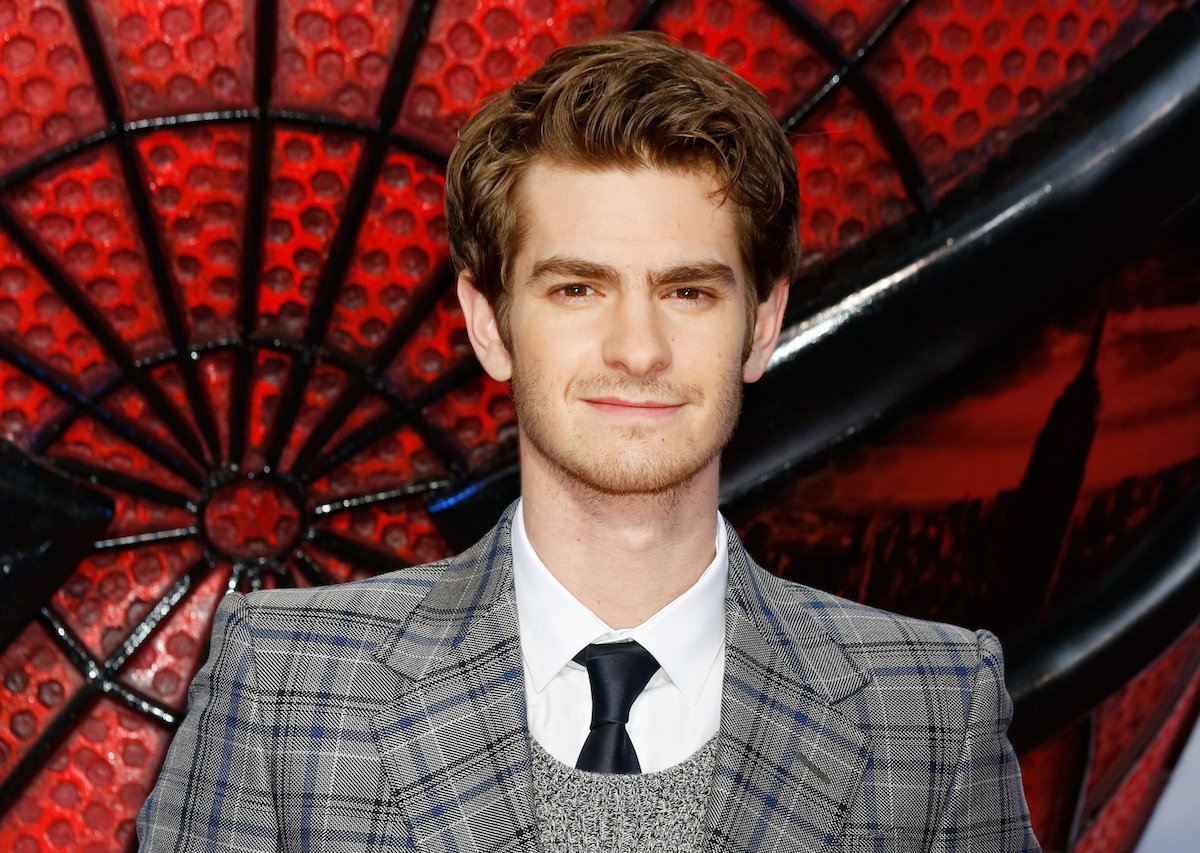 What is the name of 'Spider-Man 3' 2021?
Marvel and Sony have a complicated contract when it comes to the rights to Spider-Man. In fact, this contract is the reason the Marvel Spider-Man movies aren't on Disney+ or any other streaming service. But it's also the reason fans think all of the past Spider-Man actors will be joining Holland in Marvel's Spider-Man: No Way Home.
Spider-Man: No Way Home will reportedly be part of the multiverse storyline the MCU is creating. WandaVision and Doctor Strange and the Multiverse of Madness are also part of this storyline.
Garfield played Peter Parker in The Amazing Spider-Man and its sequel. Maguire played the comic book hero in Spider-Man, Spider-Man 2, and Spider-Man 3. Sony produced all the films. There is also the Oscar-winning animated film Spider-Man: Into the Spider-Verse. This movie introduced the possibility of multiple Peter Parkers/Spider-Men coming together in one movie.
Is Andrew Garfield confirmed for 'Spider-Man 3'?
Part of the reason fans think Garfield and Maguire could be appearing in No Way Home is Alfred Molina. The actor played Dr. Otto Octavius (Doctor Octopus/ Doc Ock) in Spider-Man 2 and confirmed he will reprise the role in No Way Home.
"When we were shooting it, we were all under orders not to talk about it because it was supposed to be some great big secret," Molina told Variety. "But, you know, it's all over the internet. I actually described myself as the worst kept secret in Hollywood!"
Jamie Foxx is also a confirmed cast member. He will be playing Electro, who he played in Garfield's The Amazing Spider-Man 2. J.K. Simmons played Daily Bugle editor J. Jonah Jameson in the Maguire Spider-Man and made a cameo in Spider-Man: Far From Home. He will reportedly be in No Way Home as well.
Other cast members include Zendaya, Jacob Batalon, Marisa Tomei, and Benedict Cumberbatch (aka Doctor Strange). With characters from the two previous Spider-Man franchises confirmed for No Way Home, it seems as possible as ever that Garfield and Maguire could appear.
'Spider-Man: No Way Home' cast and release date
Garfield says there's no credence to the rumors, though. In an interview with Josh Horowitz for the Happy Sad Confused podcast, The Social Network alum tried to shut down the rumors with all his might. He said:
"There isn't anything to ruin, bro! I have to just quickly cut you off. There's nothing to ruin. It's so crazy. Dude, it's f*cking hilarious to me. I do have this Twitter account, and I see how often Spider-Man is trending and it's people freaking out about a thing. And I'm just like, 'Guys, guys, guys guys. I wish I could just be able to speak to everyone and say like, I recommend that you chill.' Listen, I can't speak for anything else but for myself. They might be doing something, but I ain't got a call."
The star then joked about no one believing him. He said:
"Do you know what it feels like though? 'Cause this hasn't come up in an interview. Do you ever play the game Werewolf? Or Mafia? It's like you're convincing everyone that you're not in the mafia. I feel like I'm in a game of f*cking Werewolf or Mafia where I'm like, 'I'm not the werewolf. I promise you that I am not the werewolf.' And everyone's like, 'You're the werewolf! You're the f*cking werewolf! Look at him!'"
To really drive his point home, Garfield said no one at Marvel/Sony has contacted him about the movie.
"I did not get a call," he said. "Listen, I would've gotten a call by now. That's all I'm saying."
Just because his cameo reportedly hasn't happened doesn't mean it can't.
"I don't want to rule anything out," Garfield added. "Maybe they want to call me! Maybe they're gonna call and say like, 'Hey, people want this.'"
Yes, they do. Spider-Man: No Way Home hits theaters Dec. 17, 2021.