Andrew Garfield Has Tom Holland's 'Full Support' to Make 'The Amazing Spider-Man 3'
Not only do Marvel fans want to see Andrew Garfield star in another 'Spider-Man' movie, so does his 'Spider-Man: No Way Home' co-star Tom Holland.
Marvel fans' love for Andrew Garfield reignited after Spider-Man: No Way Home premiered in Dec. 2021. He and Tobey Maguire surprised audiences when they reprised their roles as Peter Parker in the Marvel Cinematic Universe film. Their characters joined Tom Holland's Spider-Man in the fight to redeem former villains, and the world will never be the same. Now, fans are dying to see Garfield suit up as the web-slinger again, and so is Holland.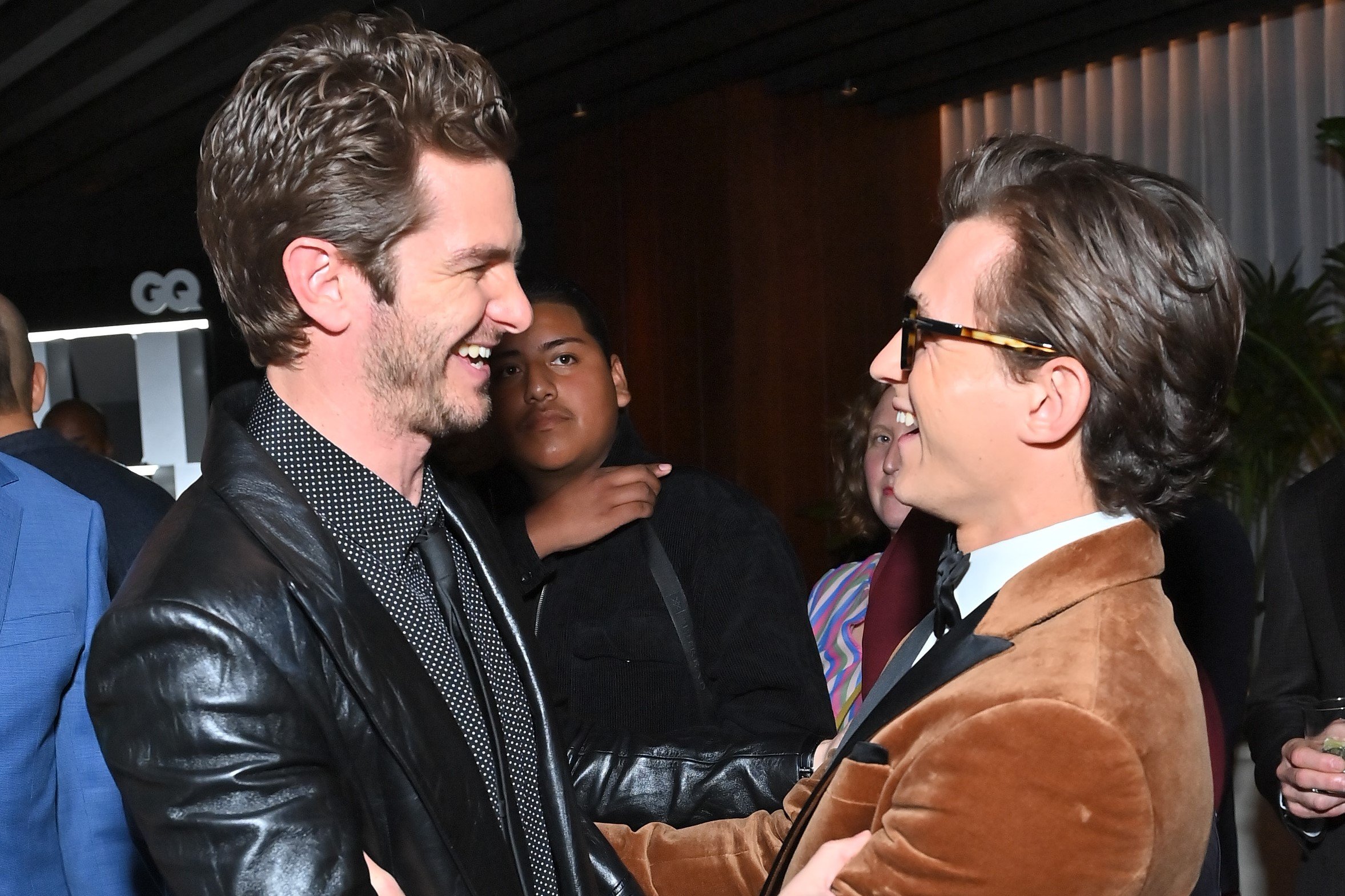 Fans are campaigning for Sony to make 'The Amazing Spider-Man 3' with Andrew Garfield
After seeing Spider-Man: No Way Home in theaters, fans jumped on social media to express their desire for Sony to make The Amazing Spider-Man 3 with Andrew Garfield.
The actor made two movies with the studio before they parted ways. Sony had big plans for Garfield as Spider-Man. But after The Amazing Spider-Man 2 was met with negative reviews from critics and fans, and due to creative differences, they abandoned their projects for the character. Plus, the MCU wanted to introduce their version of Spider-Man, and that's where Tom Holland came in.
Now, Sony has started building its Spider-Man Universe, with both Venom movies, Morbius, and other films in the works. And fans are demanding that they include Garfield in their plans.
Tom Holland also wants to see his co-star suit up as Spider-Man again
While promoting his next movie, Uncharted, Tom Holland discussed the campaign for Sony to make The Amazing Spider-Man 3 with ComicBook.com. And he, like the rest of the world, would love to see Andrew Garfield play Spider-Man again.
"I would love to see The Amazing Spider-Man 3," Holland shared. "I think what was so wonderful was how Andrew was able to kind of make amends with the character and the studio, you know, to kind of win the general public back. That scene where he saved Zendaya, like, the fan reactions in the theater, was so spectacular. So, should Sony decide to do that? They would have my full support, and obviously, so would Andrew."
Well, now that fans have Tom Holland backing them in their fight to make The Amazing Spider-Man 3 happen, there should be no stopping them.
Are Andrew Garfield or Tom Holland open to playing Spider-Man in the future?
Even though fans are campaigning hard for Andrew Garfield and The Amazing Spider-Man 3, the actor would have to say yes to the movie before anything could happen. But, according to Variety, Garfield is open to revisiting the role.
"I mean, yes, definitely open to something if it felt right," he revealed. "Peter and Spider-Man, those characters are all about service, to the greater good and the many. He's a working-class boy from Queens that knows struggle and loss and is deeply empathetic. I would try to borrow Peter Parker's ethical framework in that, if there was an opportunity to step back in and tell more of that story, I would have to feel very sure and certain in myself."
As for whether or not Tom Holland wants to continue playing Spider-Man in the MCU, the actor told Rotten Tomatoes that he hopes to make more movies.
While accepting Golden Tomato awards, Holland said, "Guys, Spider-Man: No Way Home has received three Golden Tomatoes. So I just wanted to say a massive thank you on behalf of everyone from Sony and Marvel, the critics, the fans who have shown so much love and respect and support for our movies. It means the world, and hopefully, we can do it again and again and again. But thank you, thank you, thank you. And we'll see you soon."
In an ideal world, fans will get to see both Garfield and Holland continue playing the beloved superhero. For now, though, Spider-Man: No Way Home is playing in theaters.