Andrew Scott: From Hot Priest to Hot Grifter, Inside the Actor's Role in 'Ripley'
Andrew Scott has made a career out of playing charismatic scoundrels. In 2019, Showtime announced that Scott would be adding to his list by being cast in the upcoming thriller series Ripley. 
The series first season would contain eight episodes and follow Patricia Highsmith's bestselling Tom Ripley novels. If that name sounds familiar, the first book in the series, The Talented Mr. Ripley, was a successful 1999 movie starring Matt Damon, Gwyneth Paltrow, Cate Blanchett, and Jude Law. 
Let's recap Scott's career and why he would be a great choice to capture Ripley's dissent from grifter to murder.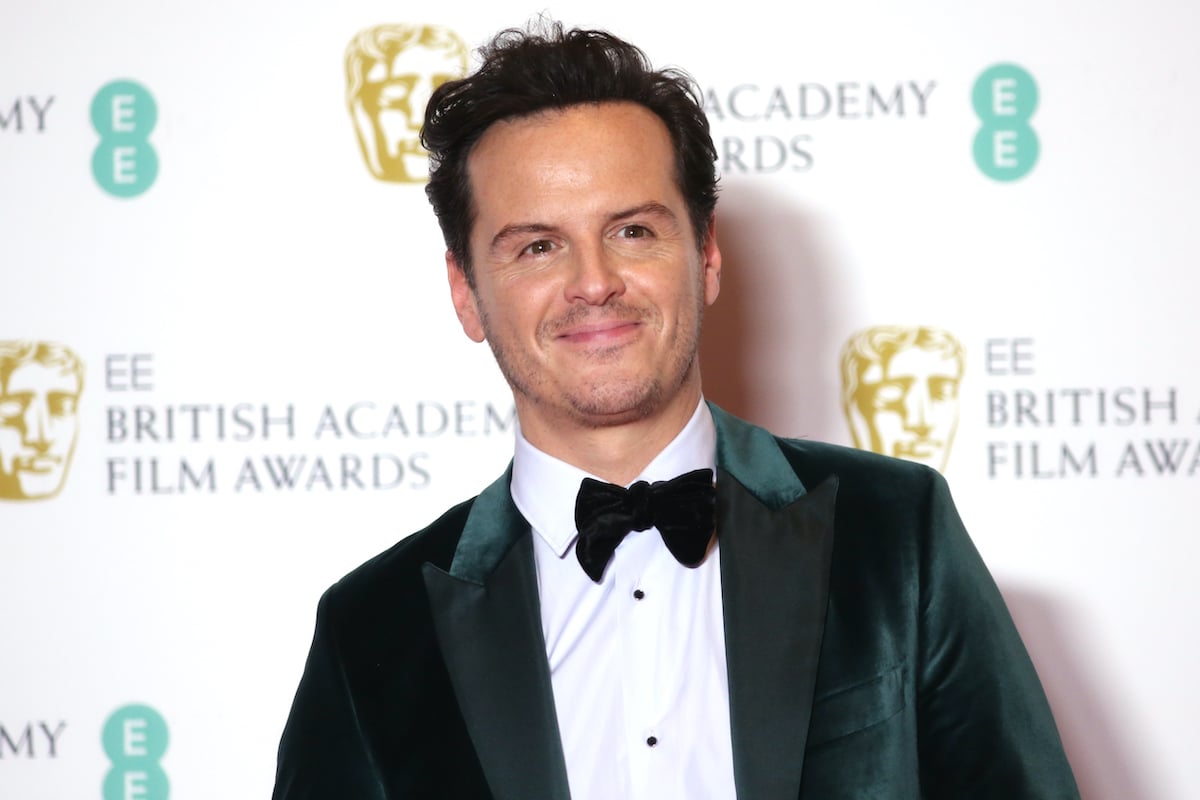 Andrew Scott played the chaos-loving Moriarty in 'Sherlock'
Scott's Moriarty truly loved to watch the world burn. The criminal mastermind first introduced himself to Benedict Cumberbatch's Sherlock Holmes as lab tech Molly's boyfriend in the first season finale. 
As each episode progressed, Moriarty's boredom with the world and obsession with Sherlock grew, eventually forcing the detective to fake his own death and even killing himself. Every move seemed to be calculated with a corresponding one-liner.
Scott told the Independent in 2013 that his character "came as a real surprise to people."
"He doesn't have to do the conventional villain thing. He is witty, and people like that. He is also a proper match for Sherlock. He's very mercurial, too. I have since been offered to play a lot of different characters, and that's because Moriarty is a lot of different characters. He changes all the time."
The Irish actor went from 'Sherlock' to 'Fleabag'
Sure, Scott played some supporting roles after his turn on Sherlock, but the actor rose to fame again in 2019 playing The Priest in the hit comedy Fleabag. Also known as 'The Hot Priest,' Scott's chemistry with lead Pheobe Waller-Bridge was palpable. 
Able to see inside her head, Scott made religion, really Catholicism, seem sexy for 30 mins of the week. Willing to look past her flaws, the Priest seemed to know exactly what to say.
It's not until he commands Fleabag to kneel inside the confession booth that we see something lurking behind his eyes. While darker and less charming, Scott can still manipulate his character into seeming attractive, even if the idea of a priest sexually dominating his parishioner is quite sinister in the real world.
Andrew Scott will now play a charming murderer
Scott will now get the chance to pull attributes from both Moriarty and The Hot Priest for Ripley.
In Highsmith's novel, the titular character is a grifter living in New York, who is hired by a wealthy father to bring his son back home from Italy. Johnny Flynn will play Dickie Greenleaf, the spoiled vagabond son. Dakota Fanning will play his fiance Marge. 
Johnny Flynn recently played Mr. Knightly in the 2020 adaptation of Emma alongside Anya Taylor-Joy. He also played a young David Bowie in Stardust in late 2020. Writer and showrunner Steve Zaillian will pull from all five books in Highsmith's Ripley series. This makes sense as the 44-year-old Scott is not exactly the same age as the character in the first novel. According to Deadline, the inclusion of the other novels will "show Ripley's progression from con artist to serial killer."
RELATED: Is Andrew Scott Married?