Andy Griffith Described This Legendary Show Host as 'Fairly Stuffy'
When actor Andy Griffith was starting out his career in the 1950s, the star of his self-titled 1960s comedy made the rounds at supper clubs and variety shows.
In his appearance on what would become the nation's culture-defining program, Griffith came away with a not entirely positive view of its television personality and host.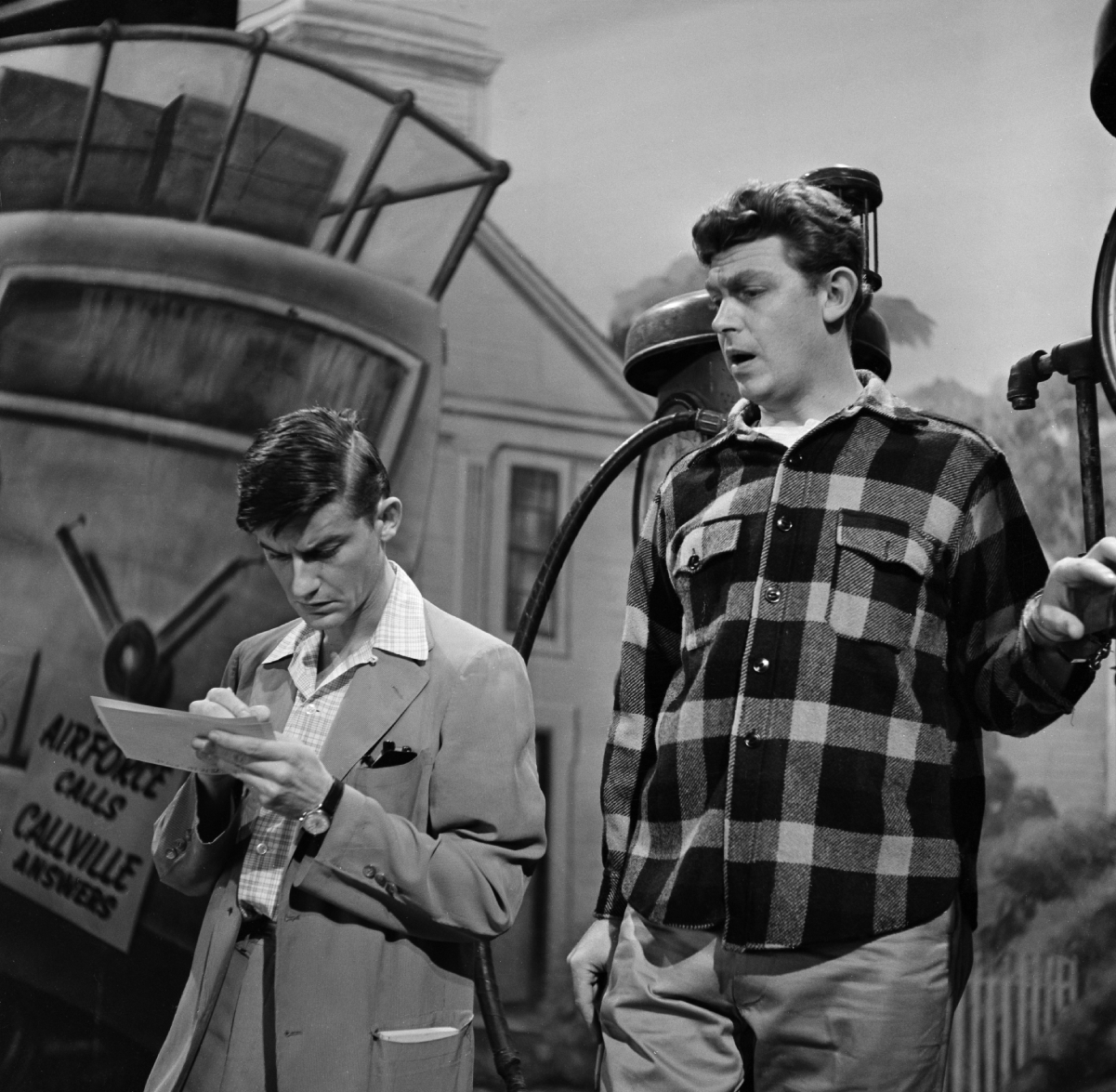 Andy Griffith got his big start on 'The Ed Sullivan Show' – and flopped
As Andy and Don: The Making of a Friendship and a Classic American TV Show author Daniel de Visé described it, Griffith's 1954 appearance "bombed, as anyone in the viewing audience could tell."
Griffith, he wrote, didn't remember anything after his introduction to the viewing audience.
"Andy could not recall his performance afterward, except that no one laughed," he said. While the North Carolina-born Griffith had been pleased about having been signed to a four-appearance deal on Sullivan, the host saw to it that "Andy's run would end after a single night."
Still, although Griffith's appearance was not a triumph for him, it did earn him a visibility and recognition that would play an important role in his later television success.
How Sullivan got his start
As comedian Alan King is quoted as saying, "Ed Sullivan can't sing, can't dance, and can't tell a joke, but he does it better than anyone else."
Once a performer made it to Sullivan's stage, they knew, everyone knew, that they had arrived.
Bernie Ilson who was Sullivan's 1960s press representative and is author of Sundays with Sullivan: How The Ed Sullivan Show Brought Elvis, The Beatles, and Culture to America explained to NPR in 2009 how the showman initially got his program off the ground.
"He was very involved," Ilson said. "I mean, he actually didn't have a booker at first, except his producer. He was so familiar with the acts that he would personally call them up and ask them to be on the show.
"There wasn't much money to be paid, so he had to almost ask favors for them to be on the show," he continued. "For instance, Rodgers and Hammerstein came on just gratis, and I think Martin and Lewis got $200. And it was, you know, it was favors at first because the show was just beginning and not making money."
Griffith said Sullivan was not the warmest person
Griffith in his time on the former newsman's "big show" achieved neither great success nor the warm glow of the host's approval.
Not scoring one laugh was bad enough for Griffith. Sullivan added to his misery by scolding him after his performance for his salty Romeo and Juliet skit.
"He said, 'Andy, don't ever work blue,'" Griffith recalled of Sullivan's reproof. "See, it wasn't blue; it was just adult. It was a love story."
Asked what his first impressions were of Sullivan, Griffith didn't miss a beat saying, "I thought he was fairly stuffy. He didn't like Romeo and Juliet."