'The Andy Griffith Show': Andy's Difficult Childhood Involved Being Bullied and Laughed At — 'I Hate It'
Andy Griffith is an iconic actor and Southern entertainer, who will forever be known for playing the character of Sheriff Andy Taylor in The Andy Griffith Show. The series, which is considered to be one of television's all-time classics, ran for eight years and spawned a fan community that is as vibrant and strong today as when The Andy Griffith Show first debuted on TV. In spite of the happiness that he helped bring to the world, Griffith's private life was plagued by a series of serious emotional issues — including reported anger issues that could have stemmed from childhood bullying. 
Andy Griffith was bullied as a child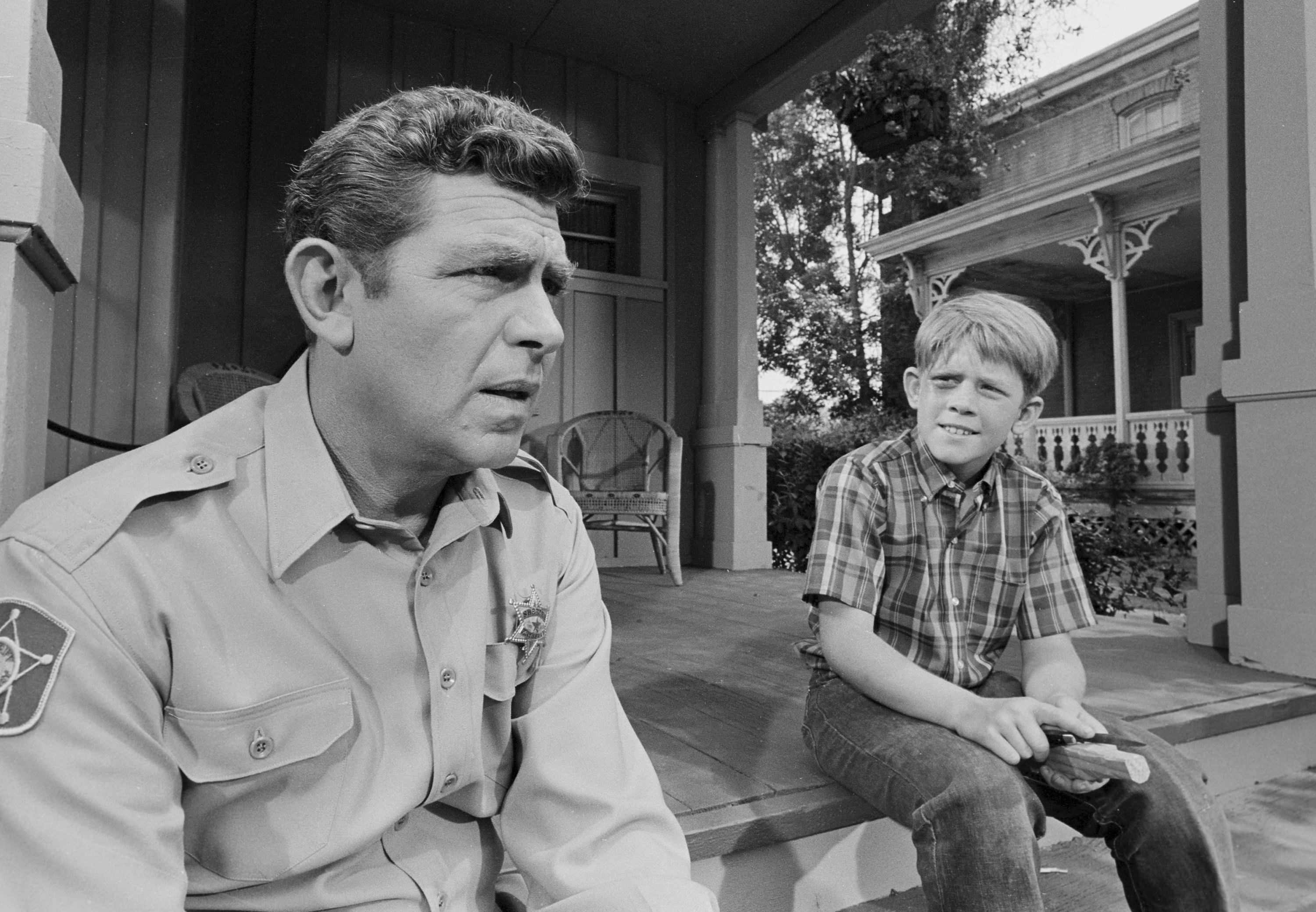 Griffith was born in Mount Airy, North Carolina, in 1926. Griffith's parents were working-class people, but often struggled to make ends meet, and as a toddler, Griffith had to sleep in dresser drawers because his family did not make enough money to buy him a child's bed. Eventually, Griffith's father found a better-paying job, and he was able to buy his family a home — still, Griffith was known as a poor child in school.
Griffith's biographer, Daniel de Visé, later detailed how Griffith was bullied in school around this time for a combination of factors, including the fact that he was from "the poor side of town," but still managed to come to school wearing clean clothes: "A lot of the kids were not well-dressed, and there was a perception that Andy was a mama's boy, so he got bullied a lot."
Griffith himself later admitted that he found solace in acting in theatre productions, a safe place away from the mocking: "I was being laughed at. I hated it, so I made an adjustment to control the situation."
Andy Griffith reportedly had anger issues as an adult
By the time he grew into adulthood, Andy Griffith was a popular working actor, well known for his appearances in a variety of stage shows and television projects.
In 1960, Griffith began starring in the hit television series The Andy Griffith Show, which he helped to develop. The series enjoyed instant popularity with fans of all ages, and remained a vital force in the entertainment world for nearly a decade, catapulting Griffith to worldwide renown.
Still, while Sheriff Taylor was notoriously laid-back, Griffith himself was not. According to reports, Griffith could have a very explosive temper. The actor struggled with alcohol and was married several times over the course of his lengthy career. One notorious story even details how Griffith punched a hole in a wall on the set of his hit series, requiring a bandage that had to be written into several episodes of The Andy Griffith Show. 
Andy Griffith's legacy is one of love and light
Ultimately, Griffith would go down in history as one of the all-time greats — beloved by fans not only for the characters that he helped bring to life but for the unique way that his presence was able to make every project better. In spite of his foibles and flaws, Griffith worked hard to overcome the traumatic parts of his life.
Griffith passed away in 2012, at the age of 86, leaving behind several hit shows and a legion of fans worldwide who remember him for the joy that he brought to their lives.