Andy Griffith and Don Knotts' 1st Wives Did Not Get Along
Find out why 'The Andy Griffith Show' stars Andy Griffith and Don Knotts' wives didn't get along as well as their spouses.
For five pivotal years, Andy Griffith and Don Knotts partnered on The Andy Griffith Show to become one of the greatest television comedy teams. Their on-screen chemistry mirrored their friendship in real life.
As much as the two men were close, the same could not be said for their spouses. The couples socialized together but the show stars' wives had their differences.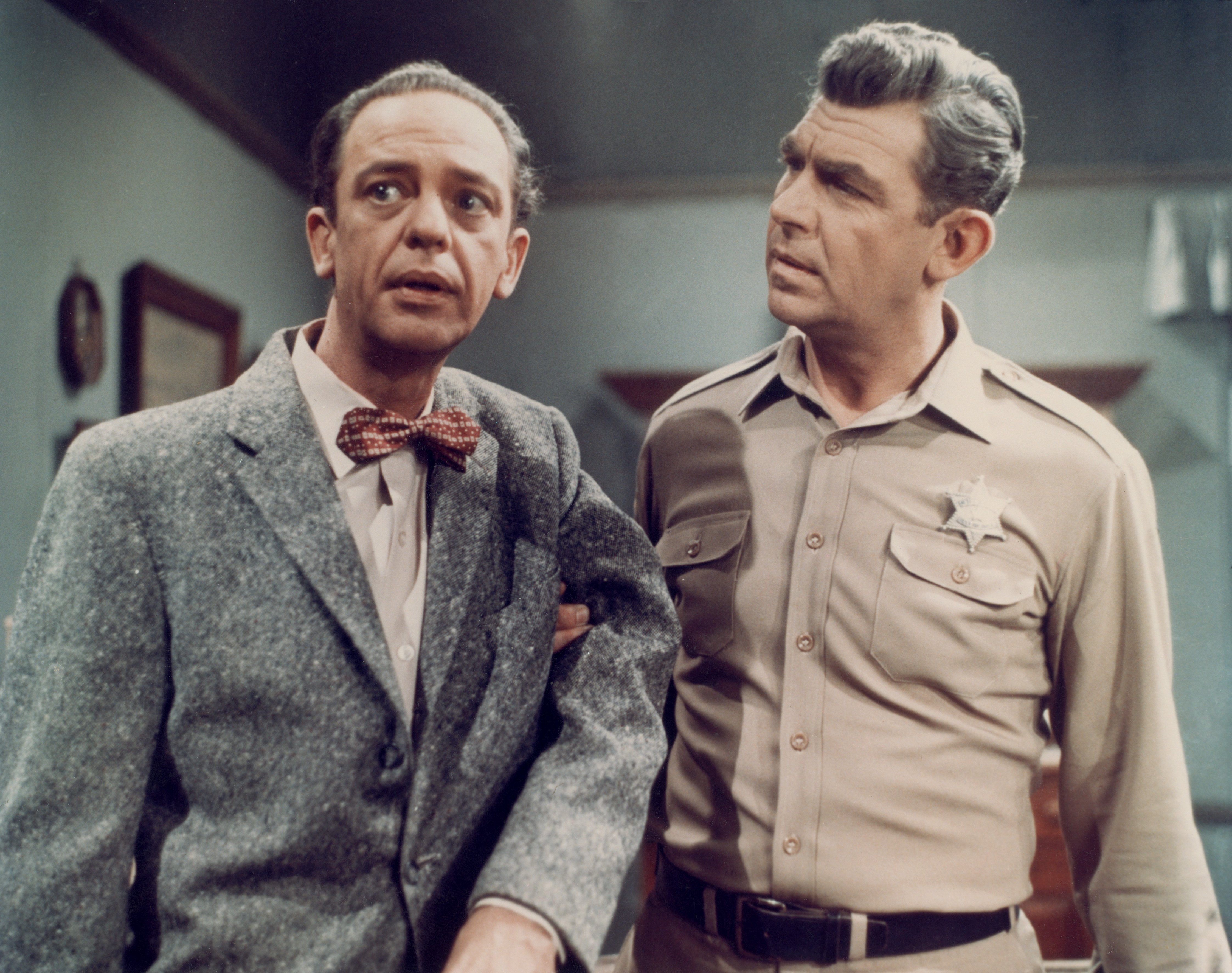 Knotts married his 1st wife Kay in 1947
When the Barney Fife actor met his first wife Kay, he immediately knew she was the one for him.
"Kathryn Metz was a woman of substance, the daughter of a Northern Baptist minister from Wheeling, a West Virginia city so far north that it was almost Ohio," Daniel de Visé wrote in his biography Andy and Don: The Making of a Friendship and a Classic American TV Show. 
The couple dated for two years, then wed in 1947 at her father's church.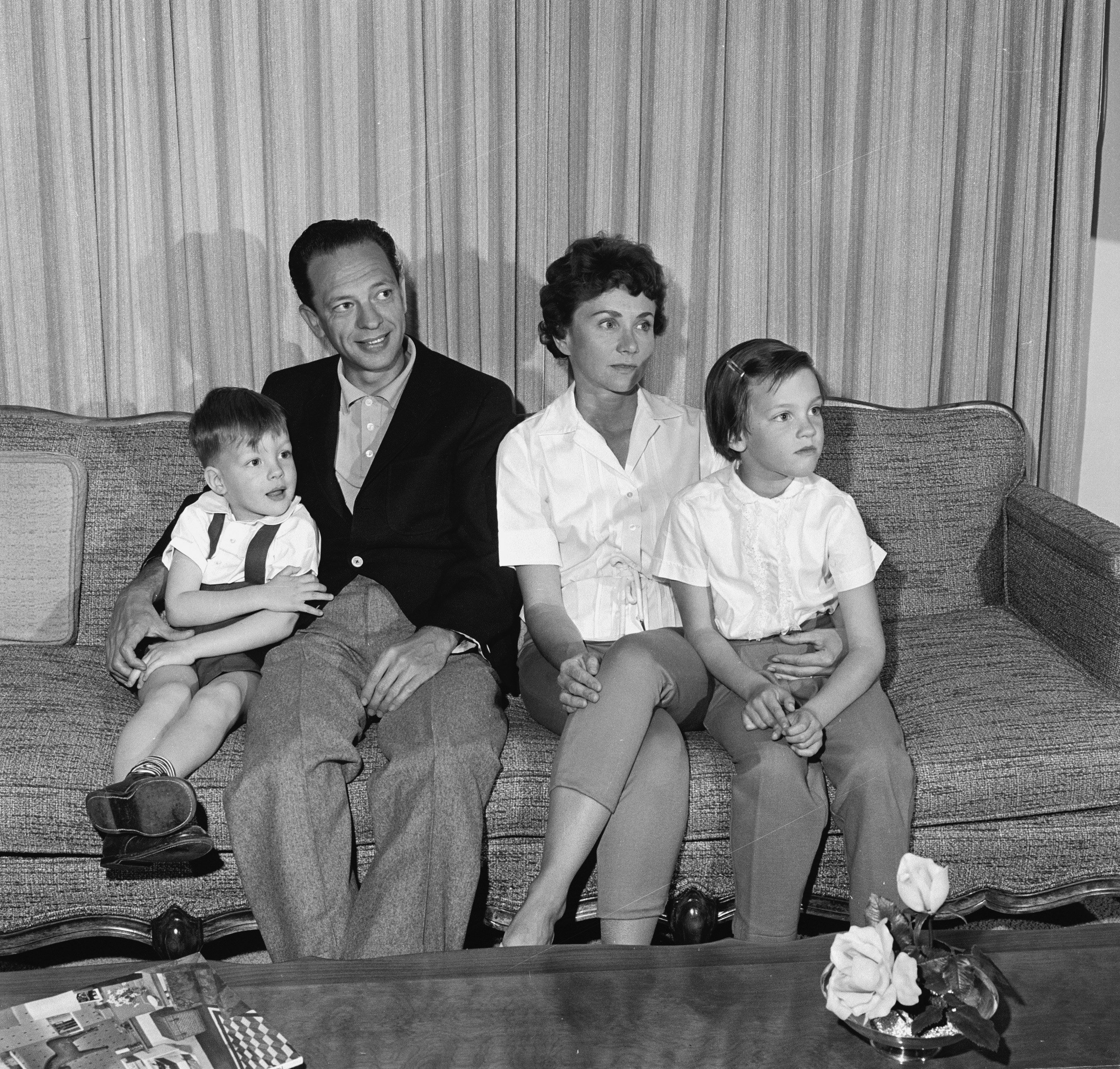 Griffith proposed to his girlfriend 3 days after meeting her
Griffith's wife Barbara was an aspiring entertainer. The two had a deal once they married: that if one found show business success first, the other would be fully supportive.
Barbara's was "a genteel southern-eastern North Carolina family," Barbara's nephew told de Visé. "They were prominent in their town, and Barbara, artistic and pretty, left Troy with abundant promise. Barbara brought her crystalline soprano to Chapel Hill after completing her degree at Converse College in South Carolina."
Andy and Barbara met for coffee and three days later, he proposed to her, and she accepted.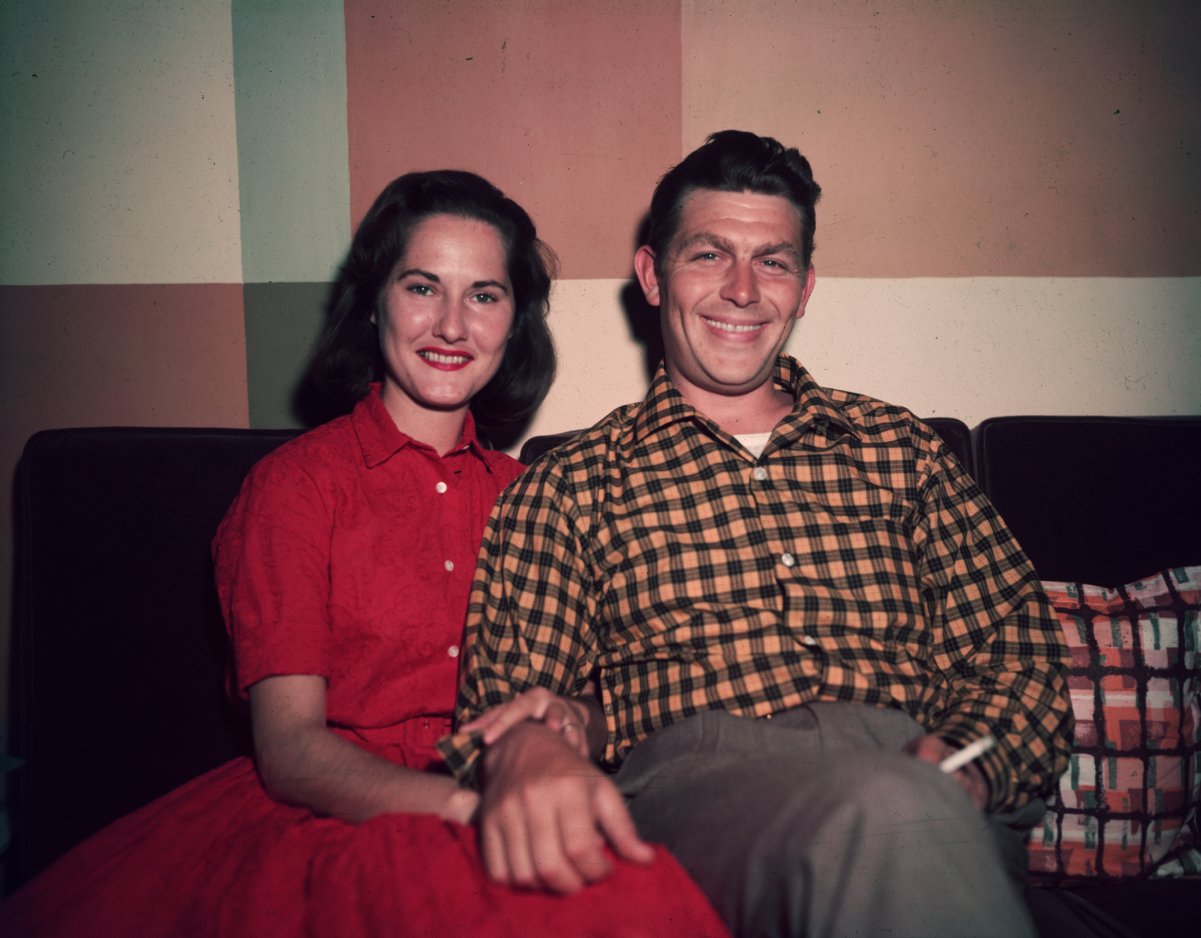 Kay and Barbara were not at all close
While Griffith and Knotts were close and even depended on one another, the same could not be said of their wives. The two women came from different backgrounds and had little in common.
"Andy and Don came to trust each other for counsel, perhaps even above their wives, and certainly above their managers," de Vise wrote.
"Alas, the spouses didn't hit it off quite so well. Kay Knotts was a minister's daughter, raised with enough domestic savvy to be a good wife and mother. Barbara Griffith was the daughter of a schools superintendent, reared around hired help, a Southern aristocrat who thought dirty dishes and discarded socks were carried off by elves."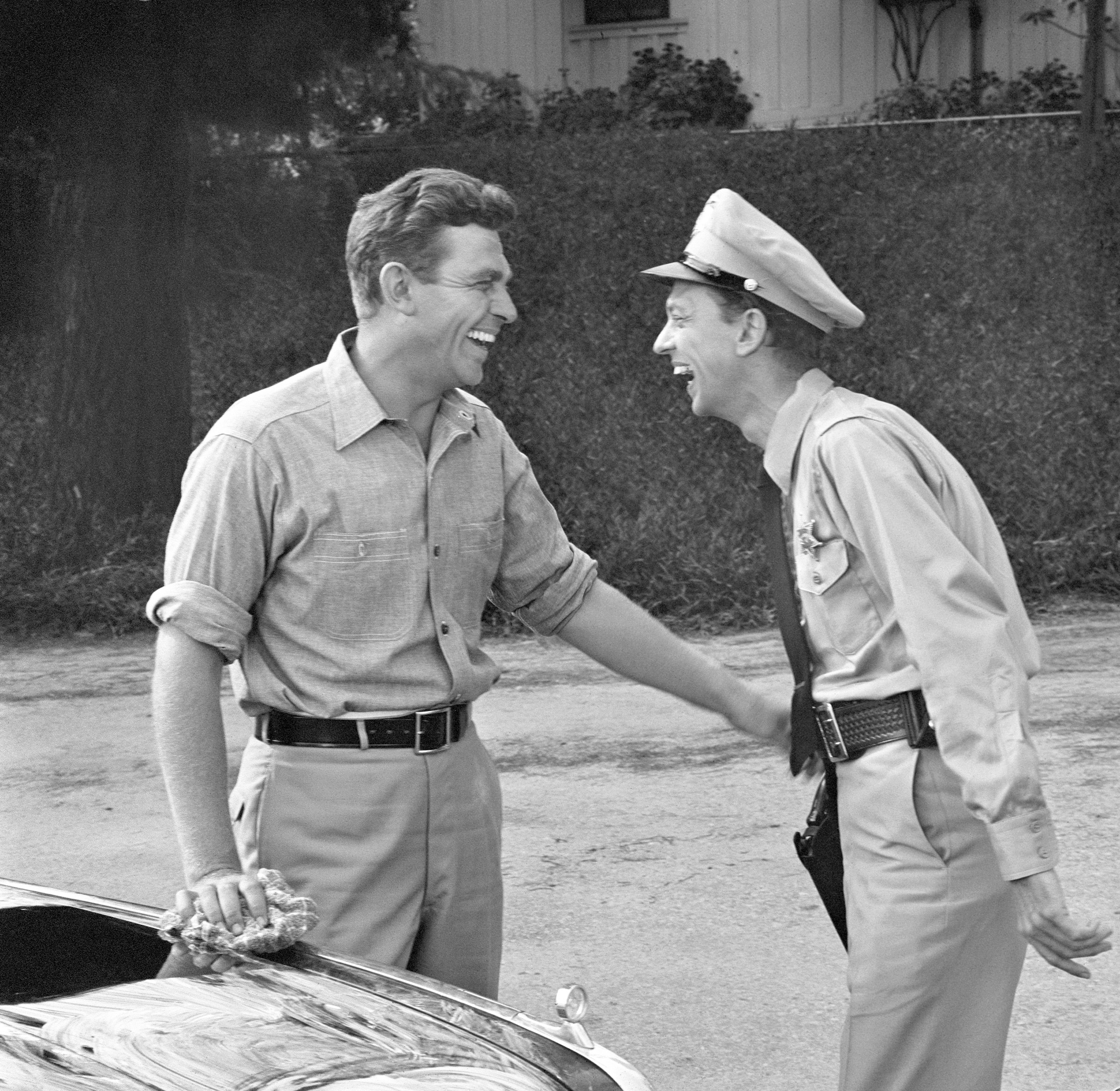 For Barbara, her husband was like her, an artist, while for Kay, Don was her home's breadwinner. Barbara was ambitious to advance her career, and Kay was content with her domestic life.
"Whereas Kay was first and foremost Don's wife, Barbara saw herself as a fellow entertainer; on the North Carolina stage where she and Andy had met, Barbara was the star," de Visé said.
"Andy's success drove a wedge between him and Barbara, who watched her own career drift away. The final straw came when a television producer approached Barbara and offered her a bit part on a show if she would persuade her husband to take the lead. That day, she vowed to leave show business."