Andy Griffith Flew to His Co-Star Don Knotts' Side When He Died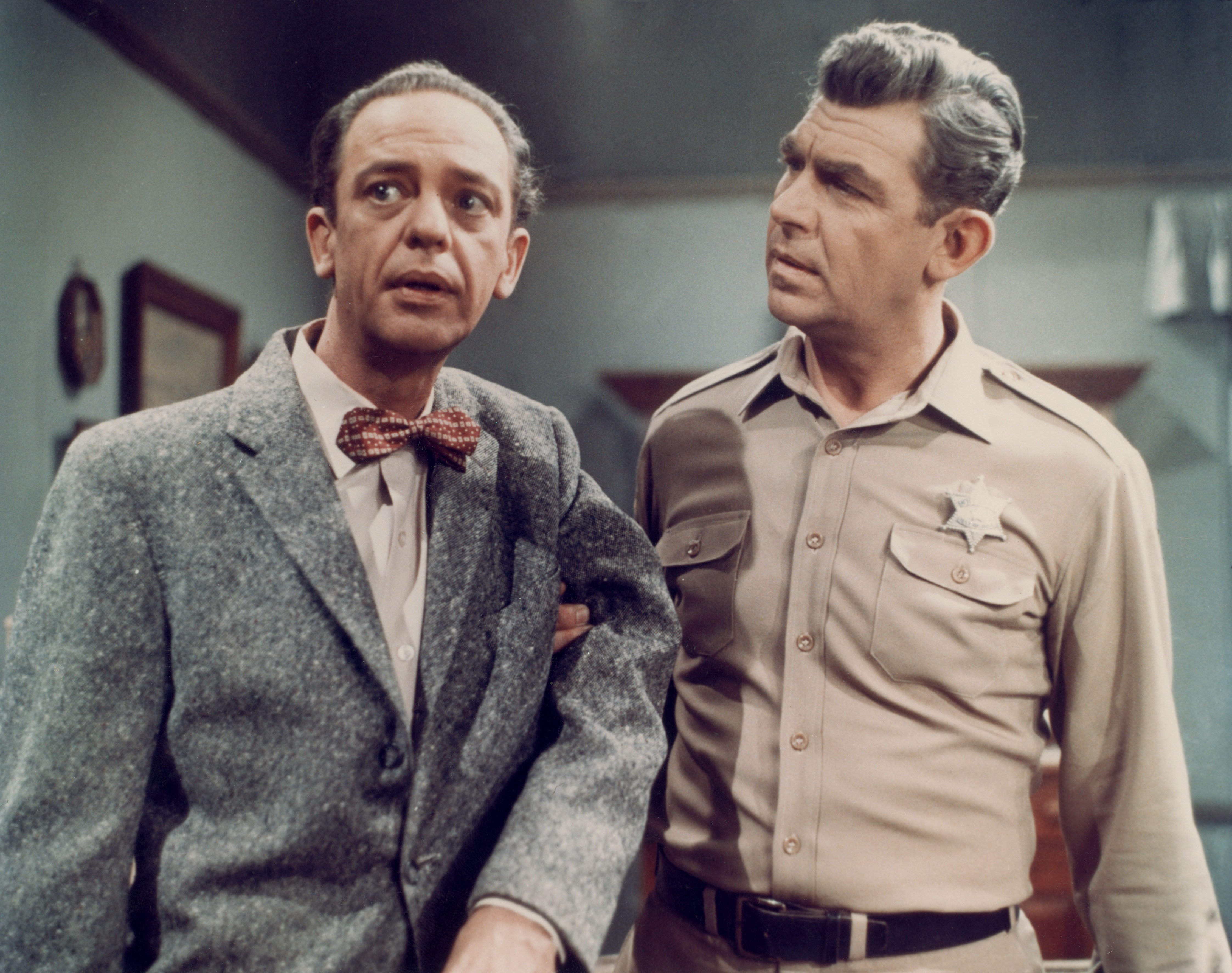 One of the reasons classic comedy series The Andy Griffith Show was such a success was thanks to the chemistry between its co-stars, Andy Griffith and Don Knotts.
The two actors were not only colleagues; they were also dear friends.
When Don Knotts died in 2006, Andy Griffith put all else aside to be with his sidekick.
Don Knotts invited himself to 'The Andy Griffith Show'
While watching television with friends, Knotts saw his old Broadway co-star Andy Griffith on the pilot episode for what would become The Andy Griffith Show. It took place on The Danny Thomas Show. Out of work, Knotts quickly got in touch with Griffith to offer his services as the show's deputy sheriff.
Andy and Don: The Making of a Friendship and a Classic American TV Show by Daniel de Visé states that Griffith's response was a positive one: "Lord! Call [show producer] Sheldon Leonard."
"There was no formal audition," de Visé wrote. "Sheldon dismissed Don coolly, telling the fretful actor that his idea 'would be taken under advisement.' He kept Don waiting for three agonizing weeks."
Once the comic second banana was finally hired for the show, he knew he'd made the right decision.
De Visé writes, "I had a good feeling about this," Knotts recalled. "I had a real good feeling, even before it started."
The 2 men were each other's biggest supporters
From the start of their working relationship, Griffith and Knotts had one another's backs. In fact, Griffith was supposed to be the comic character on the sitcom. Once he saw how funny Knotts truly was, he knew he had to step back and "play it straight."
Knotts' daughter Karen, a comedian in her own right, spoke about the mutual support between the two actors in a 2018 interview.
"[Andy Griffith] was very friendly to me; he was like an uncle," she said. "He had different sides. You could see that sometimes he would be intense and other times very, very warm and endearing.

One thing I will tell you, and one thing that is different from what has been written in books, was that Andy was never jealous of my dad. He was his biggest fan and mentor. Everything later he was in, he wanted to get my dad in, too. He was in my dad's corner."
Griffith was at Don Knotts' side at his 2006 death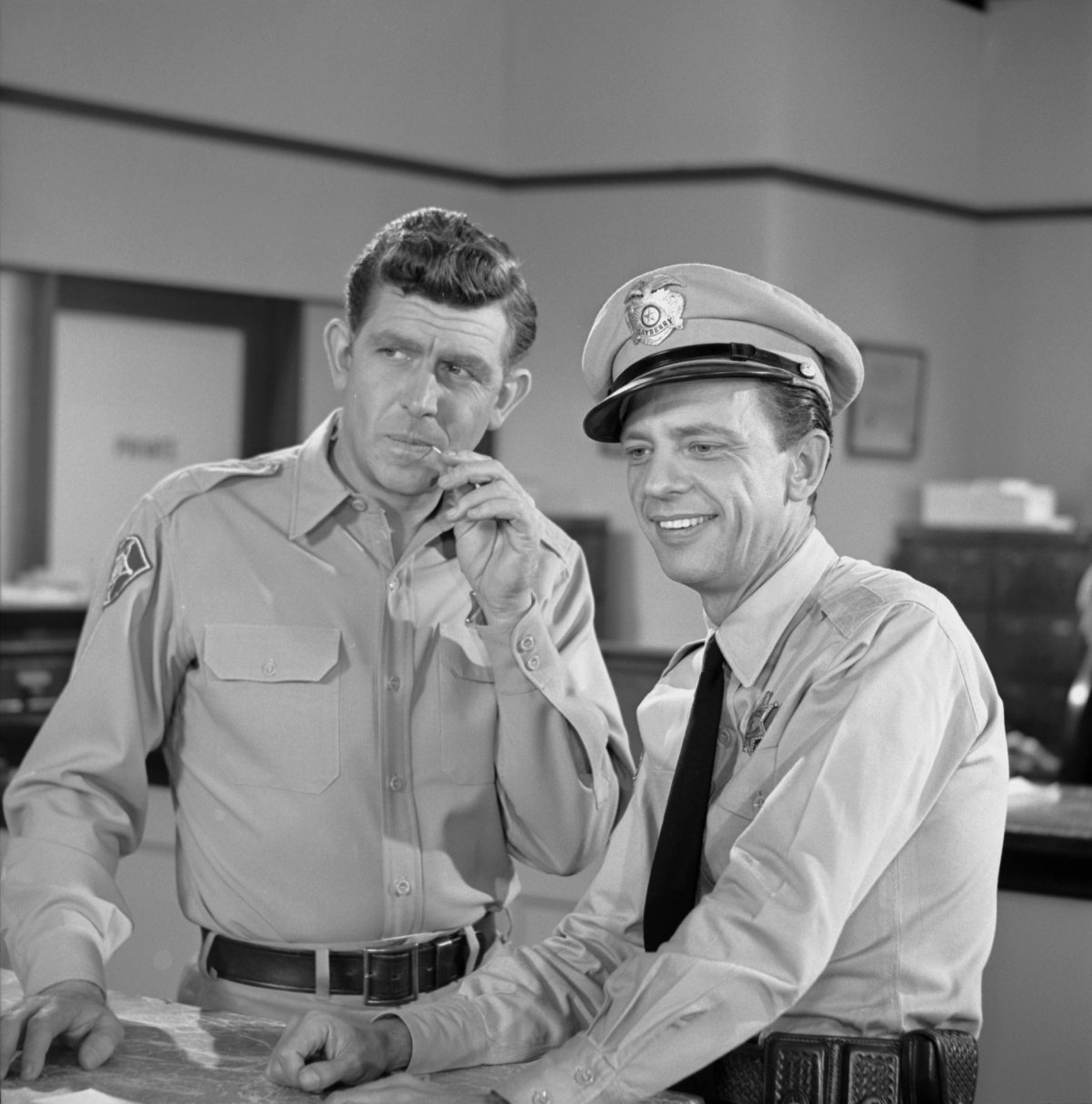 In 2006, Knotts died of complications from lung cancer. His family was by his side, as was his old comedy pal, Andy Griffith.
Griffith told show host Larry King at that time, "He died at eleven o'clock. I believe that's right. I was with him until 6:00 or 6:30 I guess and he couldn't respond but I did — I was able to tell him I loved him and I asked him to 'Breathe, breathe, keep breathing Jess.' His name was Jesse and he never liked that name but he let me know it one time and I always called him Jess."
Knotts' heart had stopped that evening in the ambulance that took him to the hospital; paramedics revived him on the way. King asked Griffith if it was clear his old friend didn't have much longer to live.
"We were there and they were very nice to us at UCLA and we were down in the emergency room and we were near enough we heard the doctor tell Don's wife that his heart had stopped in the ambulance and they had brought him back," Griffith said. "But, yes, we knew."