Andy Griffith Tossed So Many Script Ideas from the 'Griffith Show' For This Reason
Find out more about Andy Griffith's contributions to the scripts on 'The Andy Griffith Show' - and why he rejected so many story ideas.
The Andy Griffith Show ran for eight seasons starting in 1960 and today remains popular in reruns.
While actor Andy Griffith contributed to the scripts for the self-titled television comedy that put him on the map, he also rejected a good many script ideas.
Here's why.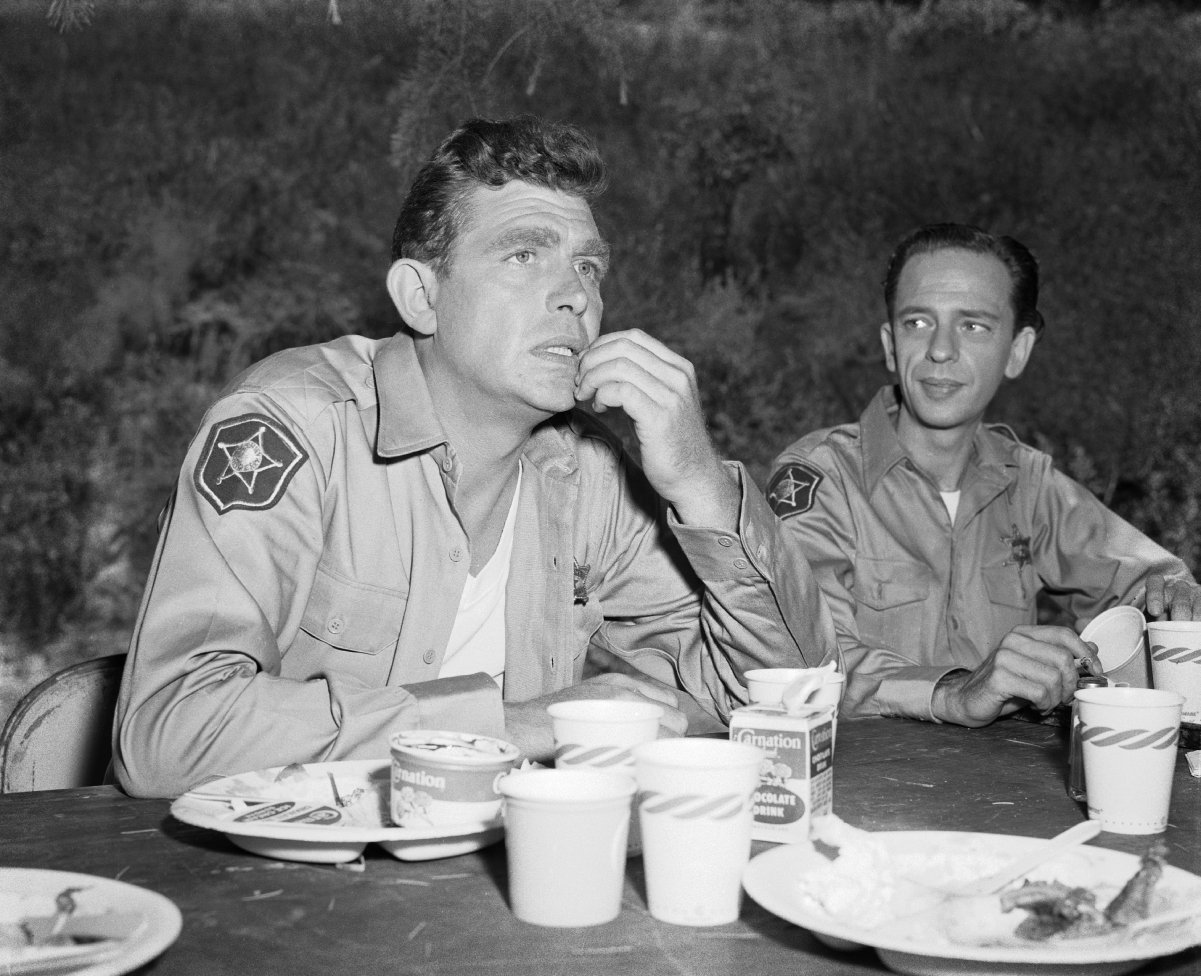 'The Andy Griffith Show' writers had a regular routine
According to Andy and Don: The Making of a Friendship and a Classic American TV Show author Daniel de Visé, the show's writers were pretty methodical in their approach to creating scripts. In fact, they regularly held retreat-like get-togethers at the conclusion of a season to stay ahead of the next season's stories.
"At season's end, [show creator Sheldon Leonard] summoned several writing teams to his office for a three-day 'seminar,'" he wrote. "His aim was to get a head start on the next season by brainstorming and stockpiling ideas. The ritual was unusual in the television industry—and with good reason: union rules forbade such meetings because they amounted to unpaid work."
Some of Griffith's most classic episodes resulted from these meetings: Aunt Bee's 'Pickle Story'; Deputy Fife ticketing sweet old Emma Brand for jaywalking; the one where Opie befriends a hobo; and on and on.
The show's writers were almost all from the Northern United States
The Andy Griffith Show was set in rural North Carolina, but its writers were mostly from the North. And so the challenge was set for them to try to write authentically for the show's Southern characters.
Griffith who was born and raised in North Carolina and his co-star Knotts in West Virginia contributed to scripts, tweaking lines to infuse them with more of a Southern tone.
"All through the first season, Andy and Don had labored in story conferences to leaven the Griffith dialogue with words and phrases that sounded properly Southern," de Visé said. "By season two, the writers – virtually all of them Northern – were finding that language themselves."
Writer Harvey Bullock told the author, "Somewhere in the genes, some other force was tapping the typewriter keys. I found myself having Andy carry Helen to the dance; fat folks became heavyset; the gas station became the fillin' station; ladies didn't perspire, they felt the heat; people had half a mind to do things or were just fixing to."
The only time Griffith got into an argument was over scripts
In his conversation with the Television Academy Foundation, Griffith recalled those marathon meetings coordinated by Leonard.
The meetings would include "as many writers as we could get in a room," he said, including Griffith, Leonard, Aaron Ruben (who also produced the show), Harvey Bullock, Everett Greenbaum, Jim Fritzell, Jack Elinson, and Charles Stewart. He remembered as well that at one point, and only once, was when he got into an argument, over a script idea.
"We would pitch stories, you know," he explained. "And I caused more of them to go out than anybody. Sheldon didn't like that. It's the only fight Sheldon and I ever had in my whole acquaintanceship with him was over a story idea."
Leonard wanted to introduce the idea of a boss over Sheriff Taylor, which turned out to be the character of the Mayberry mayor that lasted only until the show's third season.
"I knew it wasn't going to work. And it didn't," Griffith said. "I wanted to keep the characters clean. If a joke would make a lie out of a character, we'd throw the joke out. Because of the nature of the show, morality just came right along with it."