Andy Griffith Never Won an Emmy, But He Did Win a Grammy in This Category: 'I'd Never Won Anything Before'
Despite being the driving force behind The Andy Griffith Show's success, its star never received one single Emmy for his role as Sheriff Andy Taylor on the series. In fact, Griffith was never even nominated.
Decades later, the North Carolina-born star was nominated for – and received – a Grammy. And as he stated, it felt great.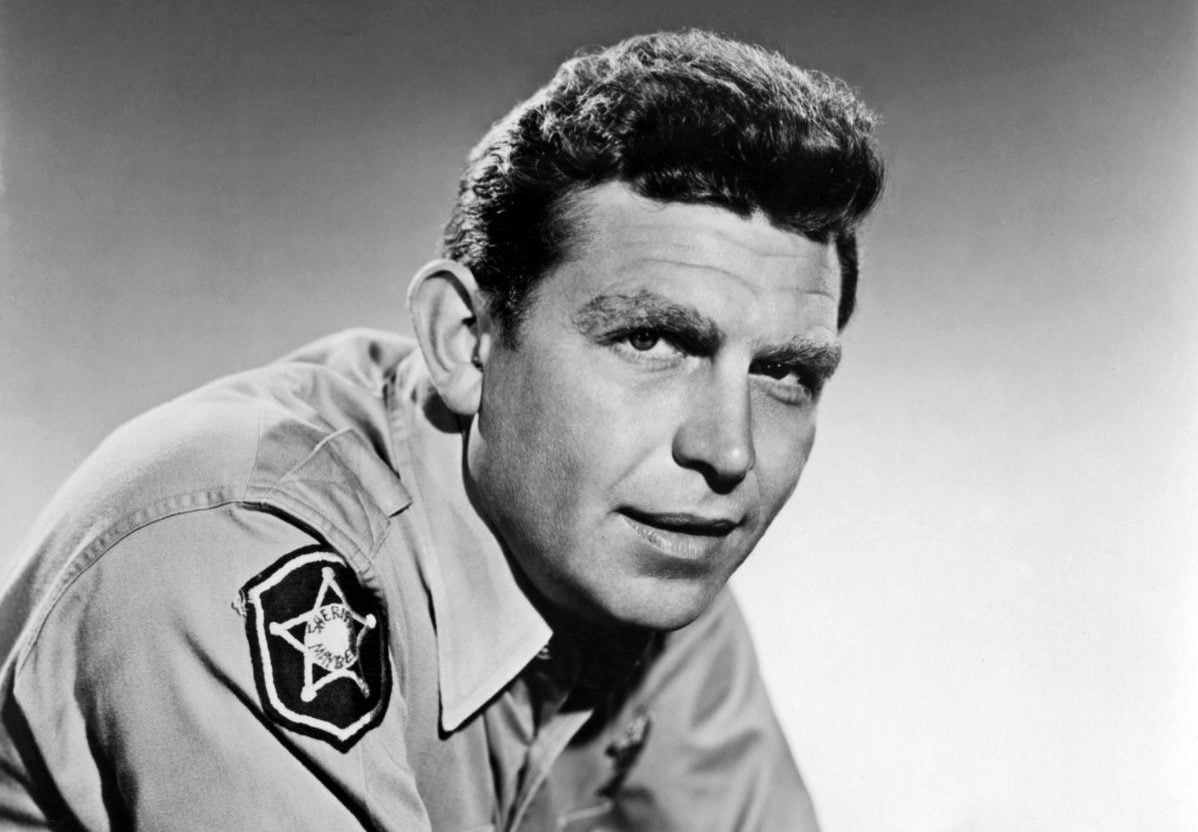 Don Knotts won 5 Emmys
While Griffith suffered a drought of Emmys, his sidekick Don Knotts scored five Emmy awards, all for his role of Deputy Sheriff Barney Fife on The Andy Griffith Show. Two of those Emmys were for Knotts' return appearances after he had left the program.
According to Andy and Don author Daniel de Visé, who was Knotts' brother-in-law, the two men never spoke of it, but the issue hovered between them.
"Don's Emmys were the one subject Andy would not broach with his old friend," de Visé wrote. "In all their years together on the Griffith Show, Don later recalled, Andy never acknowledged Don's trophies or offered congratulations. It was too painful a topic."
Griffith, who died in 2012, broached the matter with the Atlanta Journal-Constitution, according to the book's author. "I've never won anything in my life and I don't expect to. I'm not angry about that. It would be nice to have one when my mother comes over. But I can manage without it."
Griffith's Grammy win
By 1986, Griffith was helming his second hit television series, Matlock. This effort was a legal drama on which he portrayed folksy, winning attorney Ben Matlock. The series ended in 1995, after which the actor went back to one of his first loves: gospel music.
"Steve Tyrell is a record producer," Griffith explained to the Television Academy Foundation in 1998. "He was down in Wilmington pre-recording [country singer] Randy Travis. He came into my [Matlock] dressing room and I played him a cut of an old record I made 20, 30 years ago. I said, 'I'd like to try that again sometime.' Next thing you know, we're in Nashville and picking hymns."
The collaboration with Tyrell was an enormous success, both in sales and in critical acclaim.
"It sold over 2 million, I won a Grammy," Griffith said of his 1997 honor. Asked how it felt to win an award for his music, he added, "I didn't even go up there. I didn't think it was going to happen, but I've got it on my mantelpiece. I never won anything before, but it's nice."
Griffith's impact in television is unquestionable
With or without an industry award, Griffith's footprint in television is distinct, as de Visé noted.
"Andy had never won an Emmy, and Oscar, or a Tony," he wrote. "Yet, he had attained a celebrity that transcended those honors. Like Lucille Ball or Johnny Carson, Andy had connected with American society to its core."
And Griffith's connection with the American public remains strong, evidenced by the popularity of The Andy Griffith Show in reruns with newer and newer generations, 60 years on from its debut in 1960.