Andy Griffith on the 'Griffith Show' Script That 'Didn't Turn Out Good'
As with other top-rated television comedies from past and present, The Andy Griffith Show can thank its stellar writing team for the show's scripts. And, of course, its ensemble cast that transported viewers to the small town of Mayberry.
Griffith himself was very demanding of the show's scripts and revealed, many years after the show's last season in 1968, the episode he felt took some work to get right.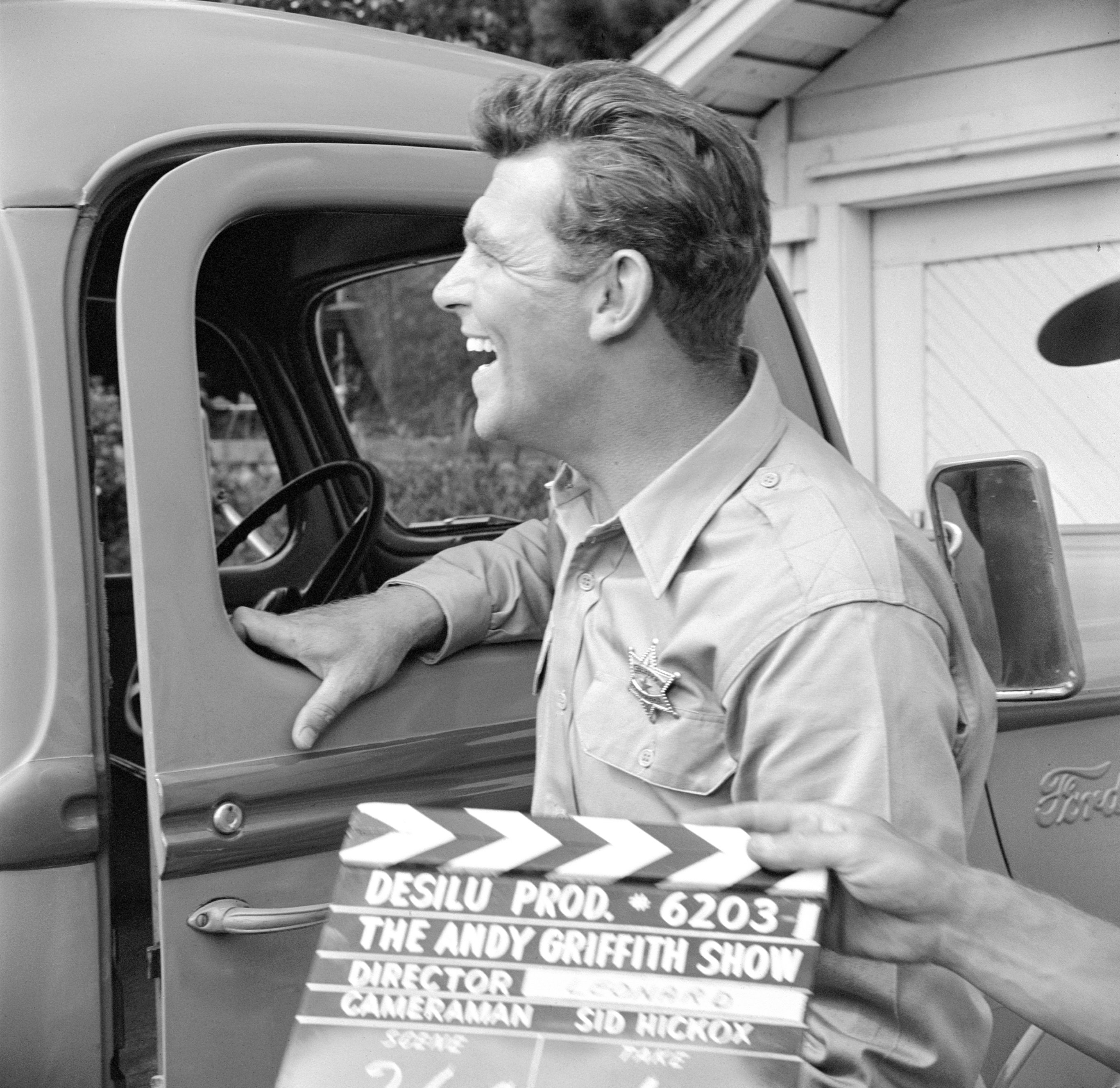 Barbara Eden appeared on 'Griffith' in its second season
Best known for her role as a thousands-year-old genie on the hit 1960s comedy I Dream of Jeannie, Barbara Eden stopped in to Mayberry for one episode called "The Manicurist."
She played Ellen Brown, a roaming nail tech who arrives in Mayberry looking for a friendly town to set her table up in. Eden shared her memories of working on the show's set with Tied Up in Knotts: My Dad and Me author Karen Knotts (daughter of Barney Fife actor Don Knotts).
"It was a very warm and gentle ambience on the set, but there was no time for conversation," Eden said. "I had a scene with your dad where I was doing his nails. We were talking, and he said, 'I don't know what to do about these nails.' He just started to chat as Don, and I was chatting as Ellen, and next thing I knew we were doing the scene!"
Griffith said 'The Manicurist' took some working on
In his conversation with the Television Academy Foundation (TAF), Griffith revealed that he, the show's writers, and its creator Sheldon Leonard couldn't agree on a reason for Ellen Brown's visit to Mayberry. It clearly miffed Griffith to the point that he discussed it in 1998, when he spoke with TAF.
"The script didn't turn out good," Griffith said. "It was called 'The Manicurist.' The problem was we couldn't figure out why this beautiful blonde girl would want to settle in Mayberry. Sheldon jumped up and said, 'I got it! I got it! She's got a sick baby in the car and that's as far as she could get.' I said, 'Come on, Sheldon!'"
A 'Griffith Show' AD gave insight into the episode
Bruce Bilson, who served as an assistant director on the comedy, also offered Karen Knotts his backstory regarding the writing of the episode.
"When this script was discussed after the 10 o'clock reading, Sheldon felt she should have more problems, this woman who's coming to town," Bilson told Karen. "He said maybe she broke up with her boyfriend, or she lost her job or couldn't pay her rent."
He backed up Griffith's account of the discussion over the episode: "Andy said, 'Oh come on, if she had all those troubles, we'd take her home and give her a hot meal."
Eventually, the show's executive producer Aaron Ruben introduced the idea of having Eden's character settle in Mayberry to find a friendly town where she could work.
And in the end, Andy Griffith was content with the final script, saying it "turned out to be a very good show."
RELATED: Clint Howard on His 'Andy Griffith Show' Peanut-Butter-Sandwich-Eating Character: 'I Looked Friggin' Adorable'