'Andy Griffith Show' Actor on JFK's Assassination: 'Not Everyone Was a Kennedy Fan'
On The Andy Griffith Show, real-world events didn't make it into Mayberry's borders. Unless it had to do with cheating in pie contests or a singer who was off-key at Wednesday night choir practice, that kind of strife stayed out.
When President John F. Kennedy was assassinated in 1963, while the cast's grief didn't make it on any of the show's episodes, it definitely was felt behind the scenes. Here's what one actor recalled about their castmates' reactions and their own.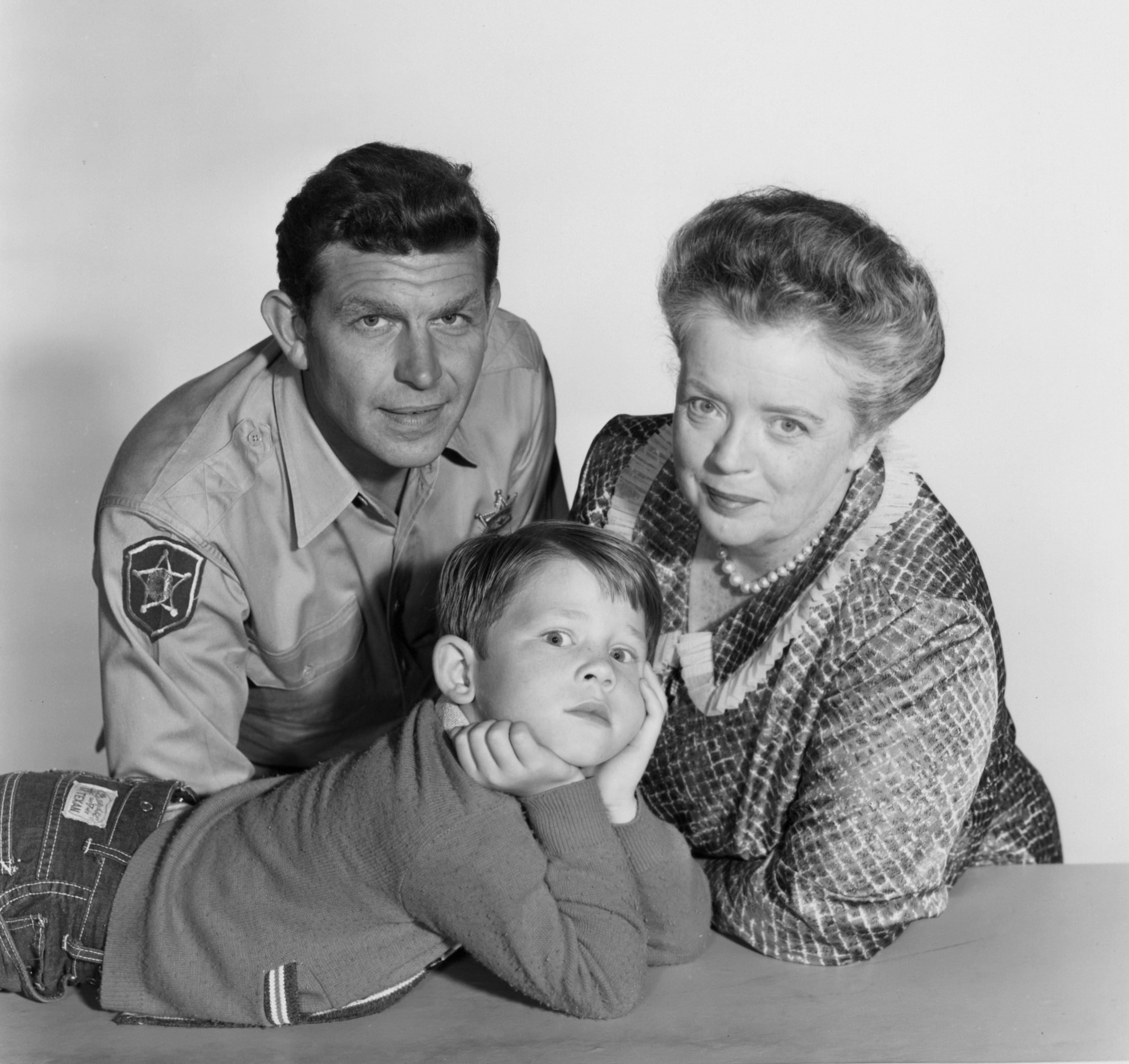 'The Andy Griffith Show' was a respite for viewers from the day's violent headlines
Even in the 1960s, when the Griffith Show aired, Mayberry was almost too good to be true. As the world outside the Desilu studios dealt with the escalating situation in Vietnam and changed at an alarming rate, life in the fictional town remained much the same.
The show, by design, wasn't meant to take on the cultural upheaval of the day.
"It was a time of assassinations, electrified music, and slackening standards on sex and drugs," author Daniel de Visé wrote in Andy and Don: The Making of a Friendship and a Classic American TV Show. "Yet, the Griffith Show refused to embrace those changes, or even to acknowledge them. Instead, the program trained its gaze backward, revisiting and reviving the rural Americana of the 1930s, the time of Andy's childhood in North Carolina and Don's in West Virginia."
A 'Griffith Show' guest star said the cast worked through the Kennedy assassination
In her memoir, Tied Up in Knotts: My Dad and Me, Don Knotts' daughter Karen — an actor and comedian in her own right — interviewed many cast members who had rarely been heard from before.
One was Jackie Joseph, who played the girlfriend to Ernest T. Bass on the show. Joseph recalled to Karen how she learned on the set of Kennedy's death as well as her disappointment with cast members who chose that moment to criticize the fallen president.
"As happy as the Mayberry set was, every now and then the outside world, a.k.a. 'reality' came crashing through," Karen wrote, adding that Joseph told her, "The awful news came that President Kennedy had been shot. One of the assistants in the office came in and, you know, just such a pall came over the room."
The actor added, "Everybody was stunned, and I guess [show producer] Aaron [Ruben] or somebody said, 'OK, let's everybody go to lunch and then come back and decide how to proceed.'"
According to Karen Knotts, "not everyone was a Kennedy fan," once again quoting Joseph: "I had to sit with Aunt Bee [actor Frances Bavier] and Mrs. Wiley [Doris Packer]. Aunt Bee and the actress who played Mrs. Wiley were saying stuff like, 'Well, he always played around.'
"I'm thinking, 'He was our president and he just got murdered! How could these ladies have this conversation?' I'm just choking back tears, and I didn't have the chutzpah. And, of course, I always knew my place."
Joseph added she wished she'd had "courage" to speak up to Bavier and Packer, who she said "were playing the parts of old biddies … That's just acting. You're not supposed to be that way!"
The classic comedy's cast worked after news of the assassination
Joseph added that "After that heartbreaking lunch, they decided to just read the script once, do some basic staging, and then come back after the weekend because I don't care what anyone thought, everybody was watching [the unfolding news about Kennedy's death] on television. I mean it was just live drama."
She recalled that once everyone came back to work, Don Knotts "got everybody laughing, just by acting, by just doing his part."
In between script readings and filming, she added, "I was at the water cooler all the time crying with [Ernest T. Bass actor] Howard [Morris], and then we'd come back and do our happy little dancing and leaping over tree stumps."
Her recollection of that moment in time speaks to the professionalism of the cast. Morris, who played manic Ernest T., "was bereft" and still showed up to allow viewers a break from so much painful news.
RELATED: 'The Andy Griffith Show' Star Who Was Convinced 'They Were Gonna Fire Her'