An 'Andy Griffith Show' Director Said Gomer Pyle Actor Jim Nabors Was a 'Complete Jekyll and Hyde'
Actor Jim Nabors made a name for himself as Mayberry's Gomer Pyle, the gas station attendant with a sweet and childlike disposition on The Andy Griffith Show.
One of the classic comedy's directors revealed in an interview that the versatile actor joined the cast as a comedic wonder and soon proved himself to be something of a "Jekyll and Hyde."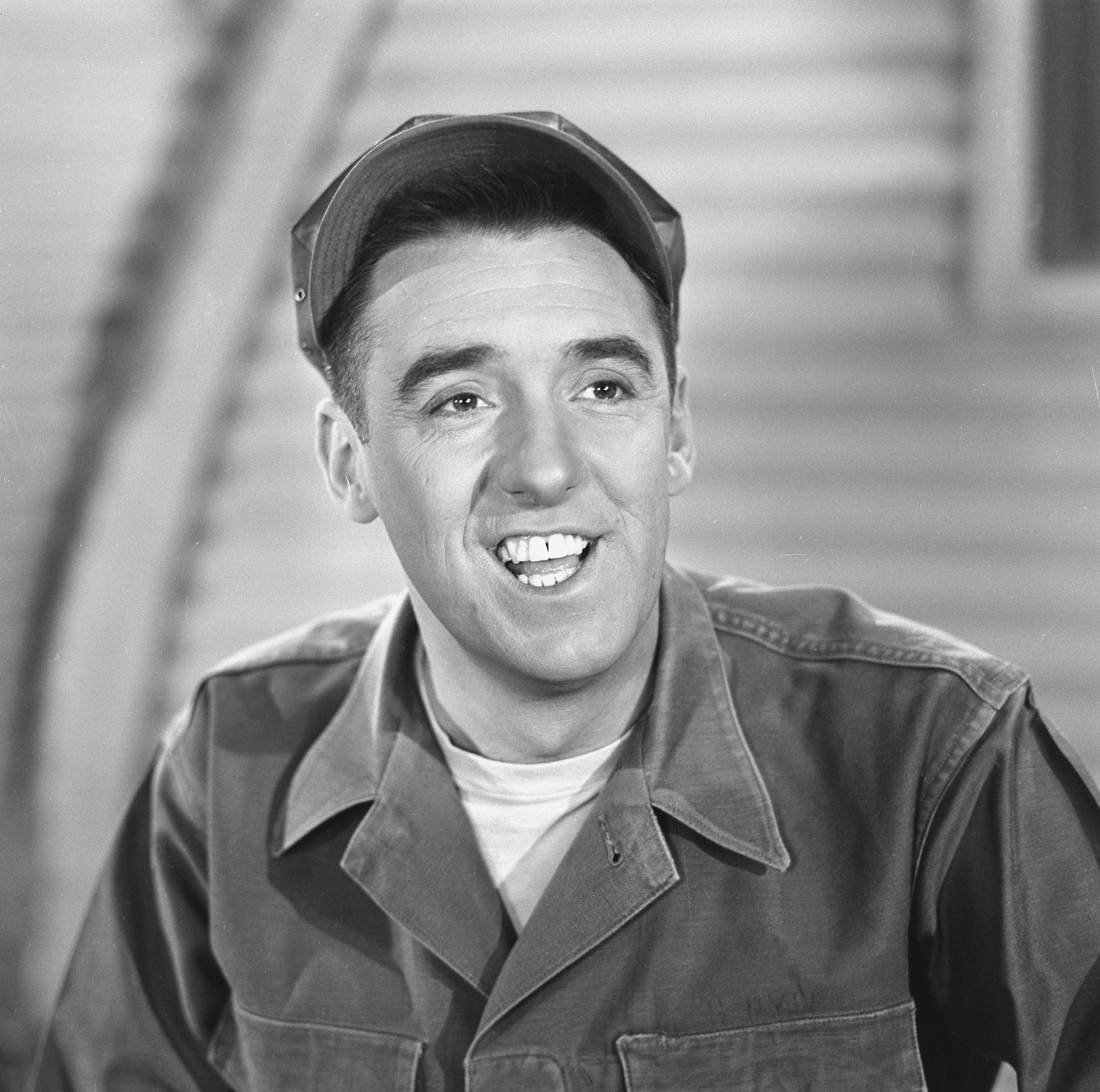 Nabors joined the 'Andy Griffith Show' cast after the comedy's star caught his nightclub show
Griffith discovered Nabors while the entertainer was performing at a nightclub and loved his performance. He was convinced he would make a great fit on The Andy Griffith Show.
Daniel de Visé wrote in Andy and Don: The Making of a Friendship and a Classic American TV Show that Griffith "didn't want to go" to see Nabors, but "the man got up and was electrifying."
Griffith reportedly told Nabors after his act: "I don't know what you do, but it's magic, whatever it is. If a part ever comes up on our show, I'll give you a call."
The performer, who died in 2017, would of course go on to play Gomer Pyle on the series and very quickly after that received his own CBS spinoff, Gomer Pyle, U.S.M.C.
Director Earl Bellamy said Jim Nabors surprised him with his operatic voice
The 1960s series had a string of directors throughout its run including Bob Sweeney, Howard Morris (who also played Ernest T. Bass on the show), Richard Crenna, and Earl Bellamy.
Bellamy in his career served as director for many hit series including Leave It to Beaver, The Munsters, My Three Sons, and M*A*S*H. He directed seven episodes of the Griffith Show and opened up to the Television Academy Foundation about his utter surprise at Jim Nabors' talent.
"Jim is great; you know what the fooler is with him?," he remarked. "He's talking to you and he has a dialect, a Southern dialect. And then he goes into that song, singing. Here's this beautiful voice and range and everything else. He's just, to me, this complete Jekyll and Hyde. But fun to be with."
Bellamy directed the episode 'The Song Festers' which spotlighted Nabors' incredible voice
In "The Song Festers," viewers of the Griffith Show are brought in on the secret of the Gomer Pyle actor's rich baritone singing voice. In the season 4 episode, Mayberry's choir director spots Gomer's talent and invites him to perform a solo in a town concert — that Barney Fife had been sure he would get to sing.
Gomer sees how crestfallen Barney became after losing his chance to sing and at the last moment, pretends to have laryngitis. Everyone realizes Gomer's ploy later on when he forgets his own ruse and speaks normally. 
While filming the episode, director Bellamy said the cast and crew were in awe of Nabors' vocal talent: "He had everybody stopped and listening … a complete standstill … boy you know, we just let him go."
RELATED: 'Andy Griffith Show': Elinor Donahue Said Don Knotts Was 'the Only Person Who Called Me' in a Difficult Time on the Show