'The Andy Griffith Show': Don Knotts Begged to Be 'Written Out' of the Show Regularly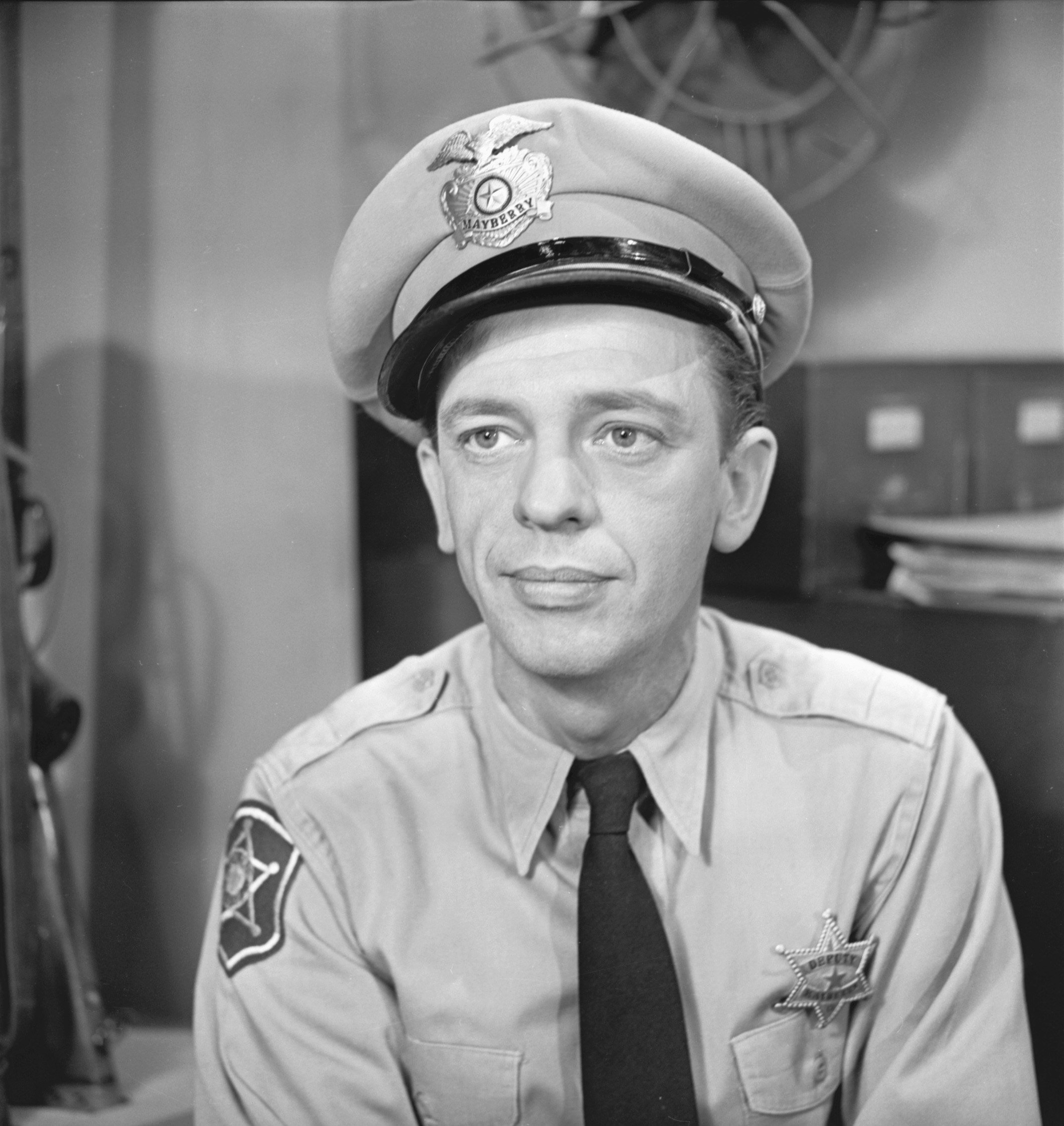 Don Knotts co-starred alongside Andy Griffith on The Andy Griffith Show for five of the show's eight seasons, winning an equal amount of Emmys for his inimitable role as Deputy Barney Fife.
During his stay on the series, however, Knotts asked routinely for breaks from the show.
Knotts said he was 'fatigued' from his Barney Fife role
Throughout his years as Barney Fife on the series, it became evident that Knotts was a master at physical comedy. As The Andy Griffith Show author Richard Kelly noted, "One of Don Knotts' few complaints was that his job on the show physically wore him out."
Knotts told Kelly for the author's 1981 publication, "My only complaint about the whole show was that I would get fatigued from the physical workouts. I would get irritable by the end of the day, even though I was having a hell of a good time."
Elaborating on the development of his iconic character, the comic actor who died in 2006 said, "I guess the best way to put it is that I thought of Barney as a childlike man who was funny mainly because he was never able to hide anything in his face. Barney never hid anything. He wasn't able to. In my mind, that was really the key to Barney's character."
Knotts got his own on-set chair after being told he couldn't have one
RELATED: 'The Andy Griffith Show' Was a Spin-Off From Another Less Successful Series
Eventually, frustrated at not having his own chair on the show set, Knotts requested one for him to rest in between shooting.
The propmaster Reggie Smith was reluctant to get Knotts a seat because, as the second banana pointed out to Kelly, "This subject had never come up before and we were in our third year. I'm thinking, 'I'm out of line here, because the star hasn't asked for this and I have." Smith, however, repeated that it simply wasn't done on this set.
Knotts was indignant according to Kelly. "We're going to do it now…I'd like to have a chair by tomorrow, with my name on it. That's where I'm going to sit from now on."
Andy Griffith himself, Knotts realized later, had been standing behind him during the whole conversation, "and it really delighted him." Knotts' wish was granted when Griffith told the propmaster, "Reg, I want one, too."
Knotts asked to be written out of scripts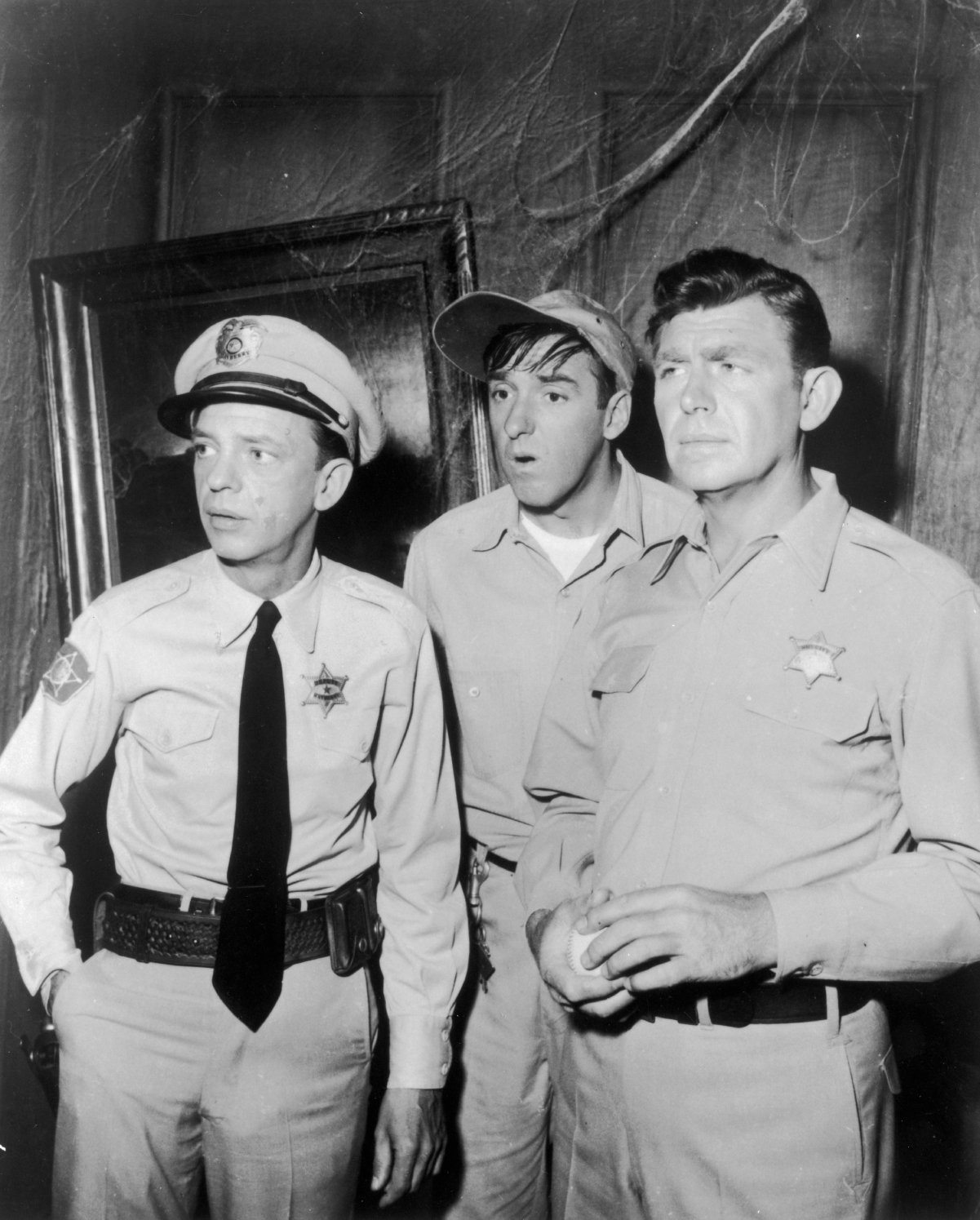 Because of the pounding on his body in his portrayal of the rubbery, bumbling deputy, Knotts eventually asked to be excluded from a certain number of scripts.
Kelly in his book explained: "As the series progressed, the writers gave Barney larger and larger parts, and the thirty-two shows a year began to tell on Knotts. Finally, he asked to be written out of four scripts a year so that he could catch his breath."
Knotts' absences from the show were usually explained with scripts having Barney on vacation at the YMCA in Raleigh, NC. A lengthy letter from him was a treat for Andy, Floyd, and sometimes Goober as they savored the single deputy's details of his stay in the big city.