'The Andy Griffith Show': How Ron Howard's Father Rance Got Cast in Episodes of the Classic Comedy
Find out how Ron Howard's dad Rance got cast on episodes of 'The Andy Griffith Show.'
One of the lesser-known, behind-the-scenes players on The Andy Griffith Show was young Ronny Howard's father, Rance.
Although he was on that show's set in the capacity of a stage dad, he was an established actor. Not only did Rance change the tone of the comedy in a positive way; he also guest-starred in more than a few episodes himself.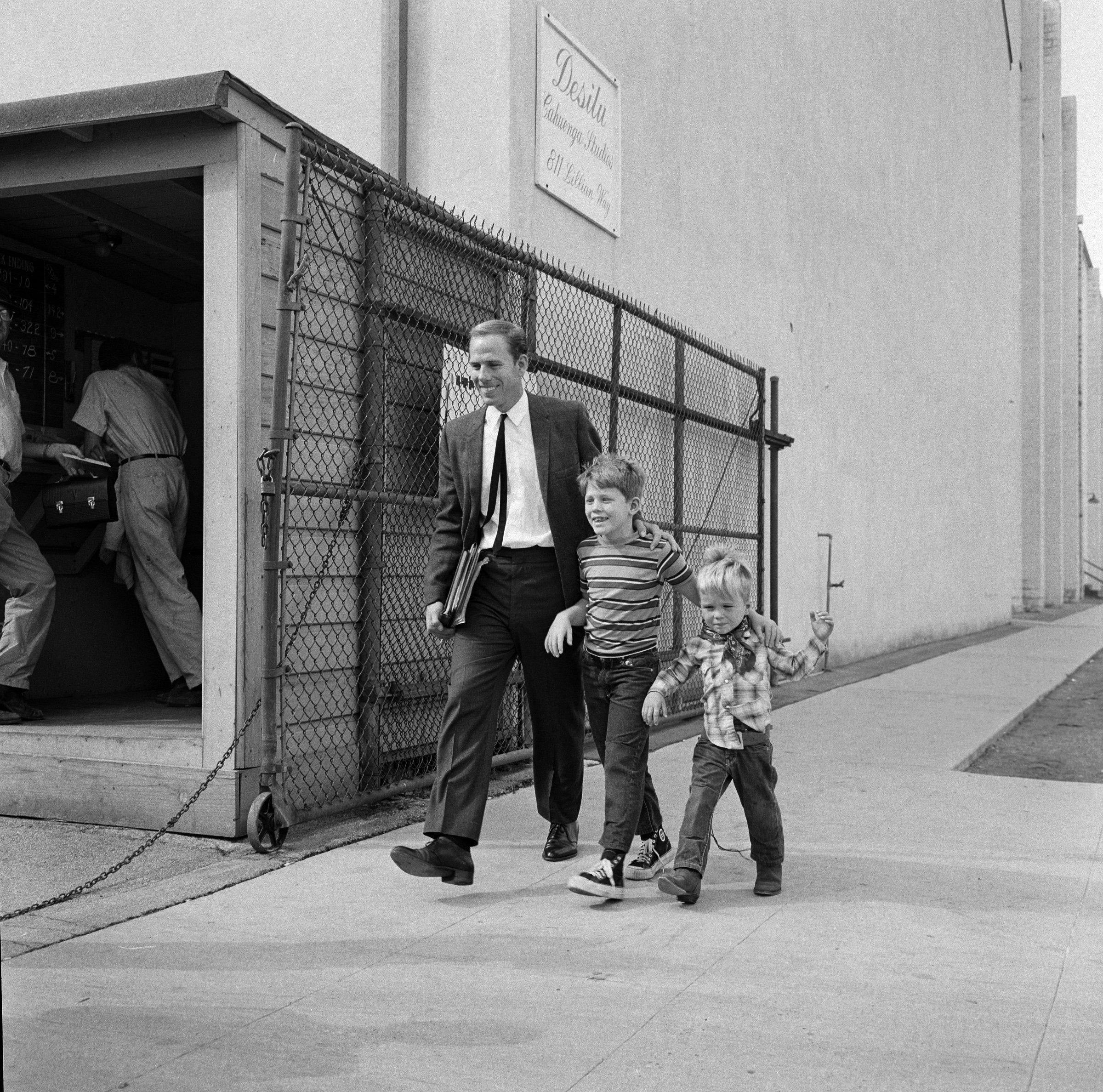 Rance Howard was the ultimate stage dad – in the best way
At the start of The Andy Griffith Show in 1960, Ron was just 6 years old, and not yet able to read.
In an interview with the Television Academy Foundation, the Cinderella Man director explained that his father "taught me my lines. I couldn't read."
Rance was an actor, would "teach me the dialogue. The great thing he did was he was teaching me good, solid fundamentals about acting. My dad was teaching me to act."
Although Rance and his wife Jean could surely see the talent in their son, they didn't put pressure on him to act and they certainly made clear to him that he did not have to sign on to the Griffith Show.
"My parents always said, 'You don't have to do this.' They were every so often sitting me down and saying, 'If you don't want to act on the show, you really don't have to. You're not doing it for us.' I remember pretty adult dialogue about it," he said.
Ron Howard's dad talked about how he got cast on the 'Griffith Show'
In a conversation with YouTube channel "Two Chairs, No Waiting" (a pun on Floyd the Barber's shop), Rance opened up more about his years with his son on the classic comedy's set.
"I was just a freelance actor," Rance said. "[Show creator Sheldon Leonard] said when he was putting together The Andy Griffith Show, 'Rance you're a good actor, I want to use you; I can't use you as a series regular, but there will be guest roles that you could play parts in on the show.' I said, 'Well, that's fine.' I wasn't trying to drive any kind of a bargain for myself. I was mainly interested in Ron getting a good show and I thought The Andy Griffith Show was a good show."
The father of two, who died at age 89 in 2017, took his duties on the show's set seriously. He was there to mentor Ron as a young actor and that he did. He recalled the show that propelled Ron into the Griffith Show: The Danny Thomas Show. The latter program served as a vehicle for The Andy Griffith Show's pilot episode.
"I was also interested in being available myself to help Ron," he said. "When he did The Danny Thomas Show, he was 5 years old. When he started doing The Andy Griffith Show, he had just turned 6. He couldn't read, so I was sort of his dialogue coach. I taught him his lines. I wanted to be available to continue sort of on that track. Sheldon was friendly with that. That's sort of how I became involved in [the show]."
Rance appeared in and wrote an episode for 'The Andy Griffith Show'
Rance's guest appearances on Andy Griffith Show episodes include "Cousin Virgil," "A Black Day for Mayberry," "Barney and the Governor," and "The Rumor."
The actor also wrote "The Ball Game," an episode from the show's seventh season. In a 2013 appearance with Larry King, Ron said the episode was one of his favorites. It was "based on real life. My dad actually wrote the story for it." In the episode, Andy umps Opie's softball game. But he calls Opie out at home base.
"That had happened to me and my dad," Howard said, laughing. "He called me out at home at a ball game that was on my birthday. But I couldn't believe he called me out!
"My dad thought that was hilarious that I was so upset about it. He took the idea to Andy [Griffith] and they made an episode out of it."