'Andy Griffith Show' Star Betty Lynn 'Cried and Cried' on Don Knotts' Final Emotional Day on the Show's Set
'Andy Griffith Show' star Betty Lynn loved working on the CBS comedy. In a recent memoir by Don Knotts' daughter Karen, she opened up about the actor's final emotional day on the show's set.
Actor Betty Lynn may have died recently at age 95, but she will always be remembered for her role on The Andy Griffith Show as the sweet and long-suffering girlfriend to Barney Fife, unforgettably played by Don Knotts.

Here's what Lynn had to say about the on-screen couple's final day filming together, and about working on the classic comedy.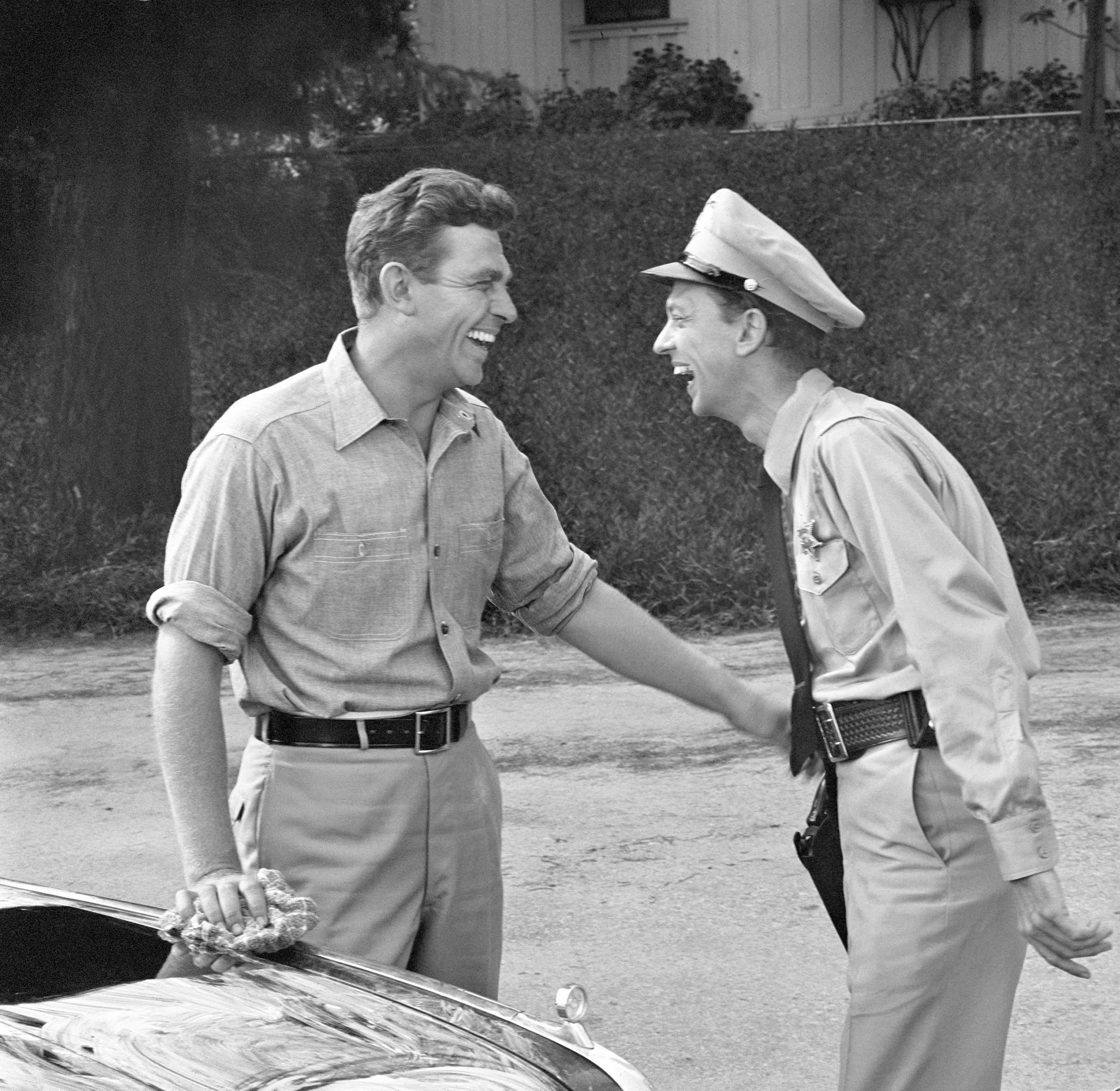 Betty Lynn loved working on 'The Andy Griffith Show'
In her role as Deputy Sheriff Barney Fife's girlfriend Thelma Lou on the Griffith Show, the actor found a family of sorts on the show's set, as she wrote in Karen Knotts' Tied Up in Knotts: My Dad and Me.
"I couldn't wait to go to set, because I loved doing it so much," she wrote in the foreword for Don Knotts' daughter's memoir. "And everybody on it was wonderful, as actors. They were all great to work with. And that doesn't happen every day of the week in show business today."
The actor worked steadily in films and television throughout her career alongside greats such as Bette Davis and Maureen O'Hara. But the experience she loved most from her career was her work on the Griffith Show.
"I did a lot of movies and things, but the thing that I'm proudest of, really, is being on The Andy Griffith Show. I loved it so much."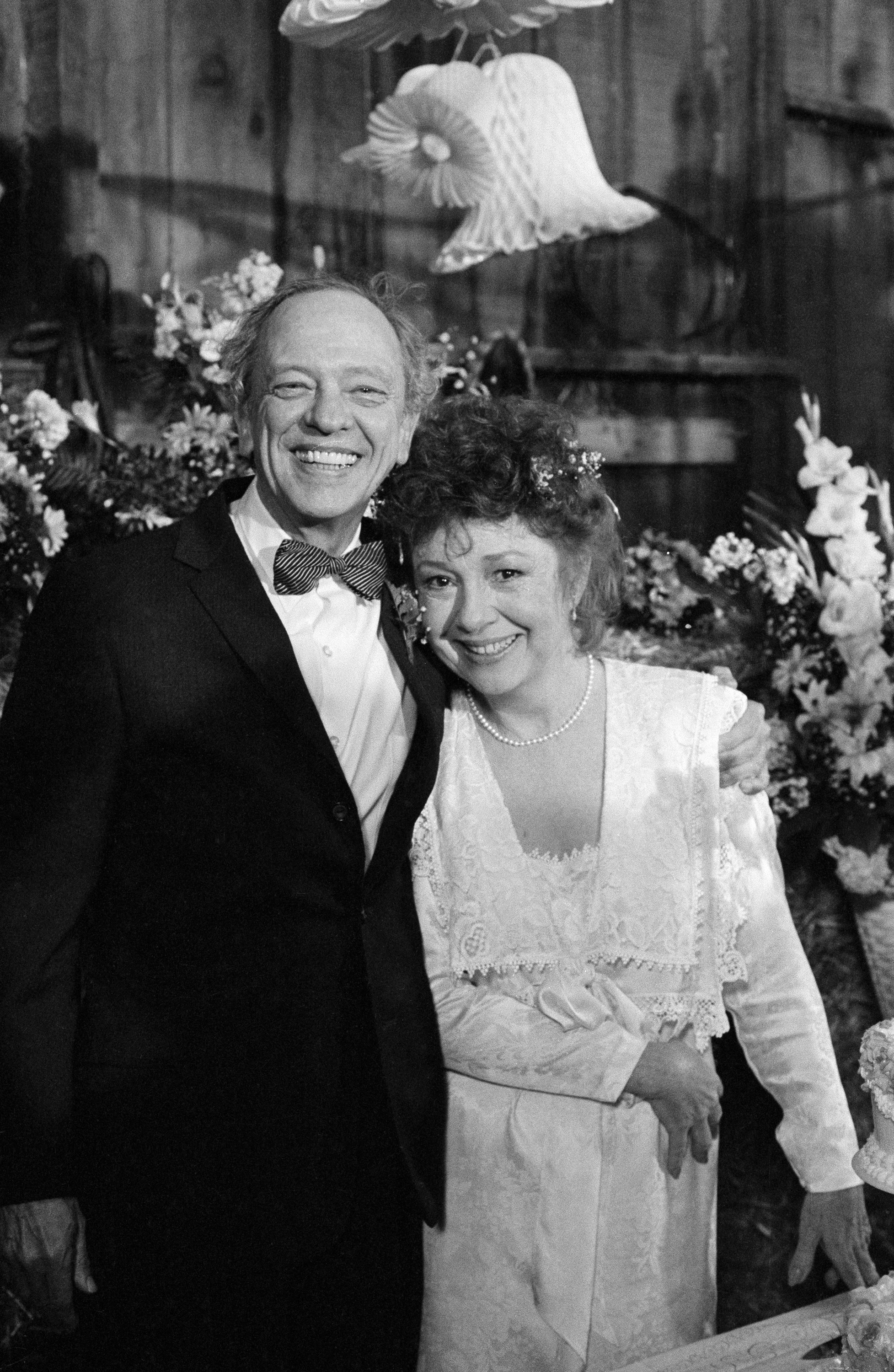 Lynn recalled that her final day on the set with the Barney Fife actor was a heartbreaker
As much as the actor loved working on the CBS comedy, eventually she had to leave the show, due to Knotts' decision to pursue film work.
"The Andy Griffith Show never signed me to a contract," Lynn told podcast Away Message in 2019. "They would just call me and let me know that I had four days. I never knew if they'd call me again to be on it or not. Finally, I had to leave because Don did. He went to Universal to do movies and he was very thrilled over that, he really wanted to do that."
Lynn told Karen Knotts that her last episode with Don Knotts on the Griffith Show was a difficult day not only for her but for other actors as well, including Ron Howard: "When Don did his last show, that was it for me, I was gone. I went to the ladies' room and cried and cried. Ron also cried. Barney was my purpose for being there."
The Thelma Lou actor died recently 
Lynn died in October 2021 at age 95. She was one of the last surviving actors from The Andy Griffith Show. 
The actor had moved to Mount Airy, North Carolina — Andy Griffith's hometown and the inspiration for the fictional town of Mayberry — in 2007, and felt at home in the area.
Prior to her death, Lynn had just celebrated her birthday, her spokesperson and close friend Tanya Jones said: "Betty is so grateful for all of her cards, flowers, balloons, and birthday wishes. Visitors are limited at this time due to pandemic concerns and she is unable to take or return all of the phone calls. Betty continues to enjoy each and every card and message that is written in them. She wants all of her fans and well-wishers to know that she feels so blessed."
RELATED: 'Andy Griffith Show': Elinor Donahue Said Don Knotts Was 'the Only Person Who Called Me' in a Difficult Time on the Show