'Andy Griffith Show' Star George Lindsey Unknowingly Saved This Oscar Winner From Ending Their Life
Goober Pyle actor George Lindsey in his book Goober in a Nutshell opened up about the ups and downs of his career. He made lifelong friends along the way including a legendary actor that, Lindsey would learn years later, credited The Andy Griffith Show star with saving his life.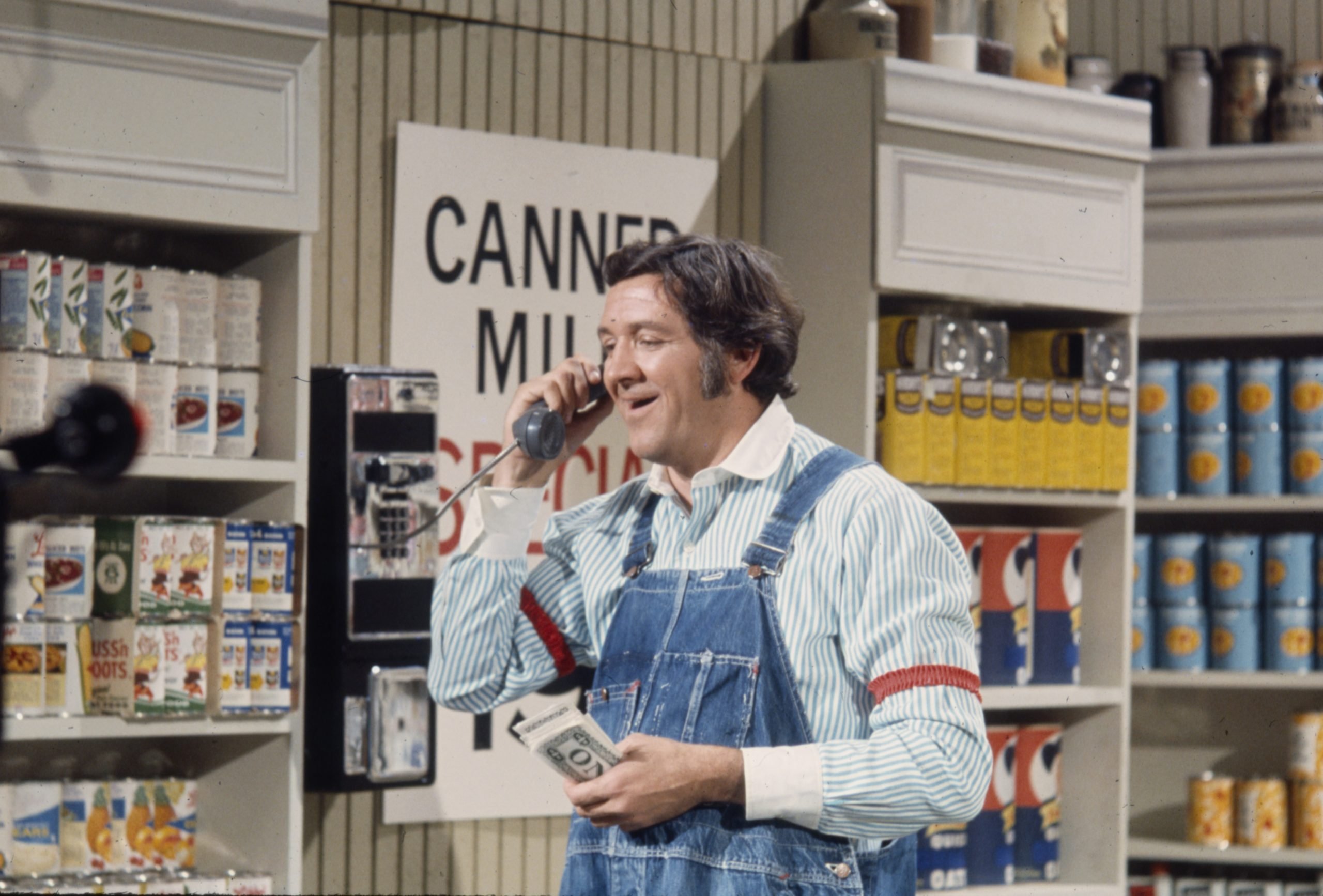 George Lindsey portrayed Goober Pyle on 'The Andy Griffith Show' for almost a decade
The Goober Pyle actor became part of The Andy Griffith Show cast in the show's fourth season. His first appearance was in the episode titled "The Fun Girls."
After the Griffith Show ended in 1968, Lindsey remained on its spin-off Mayberry, R.F.D. along with Aunt Bee actor Frances Bavier, Hope Summers who portrayed Clara Edwards, Emmett Clark actor Paul Hartman, and Jack Dodson, who played Howard Sprague.
Lindsey, however, didn't find the new comedy nearly to his liking as the original series.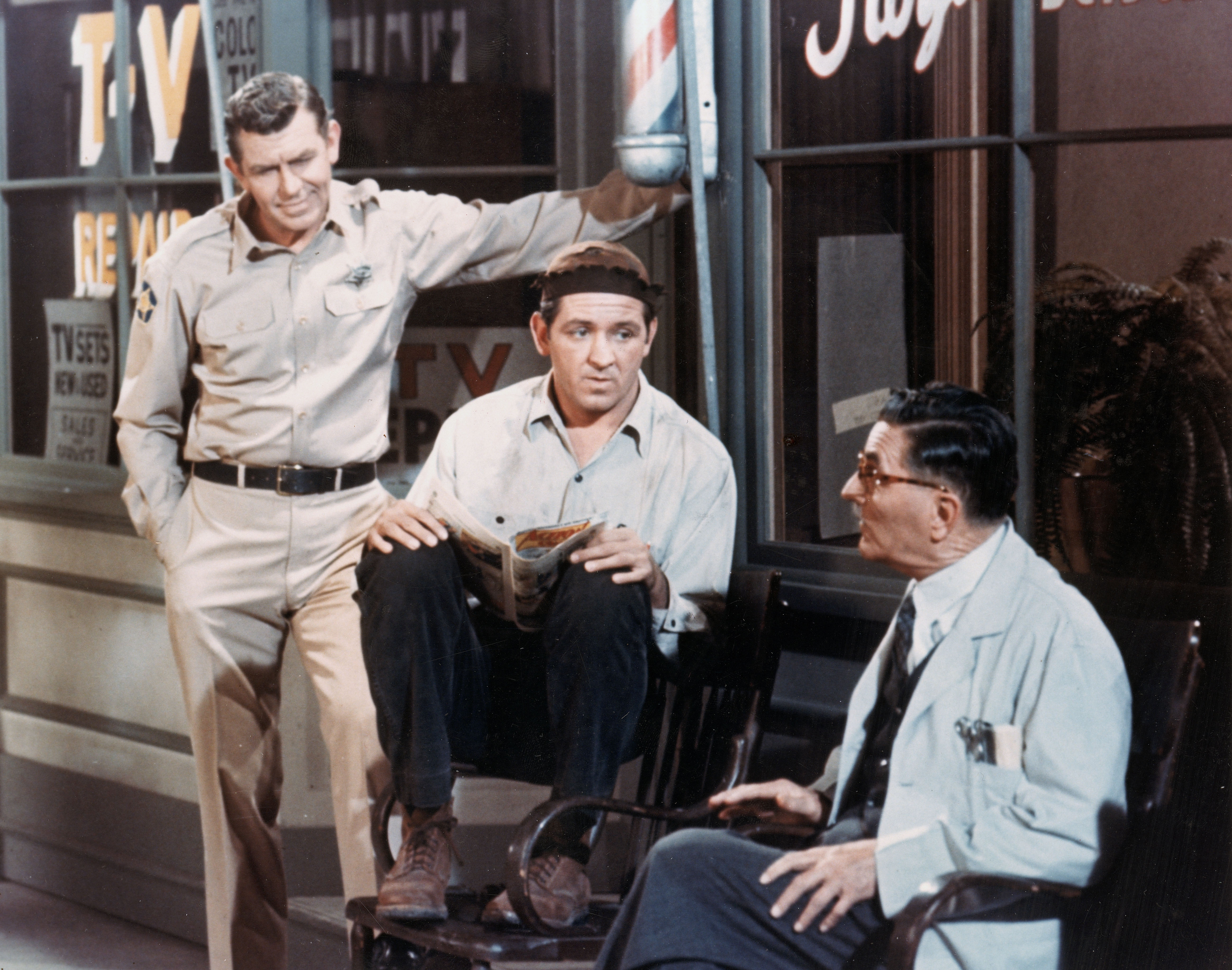 "I never felt that the scripts on Mayberry, R.F.D. were as strong as those for The Andy Griffith Show," Lindsey wrote in his memoir. "No doubt that had a lot to do with the fact that Andy Griffith, though still executive producer, only appeared in a handful of episodes and was not as directly involved on the set and with the scripts."
It wasn't the quantity of lines that bothered Lindsey, the actor stated. It was the quality.
"Goober had a lot more lines in Mayberry, R.F.D., but in all honesty, they usually didn't measure up to the razor-sharp standards of the original series," he said.
Academy Award winner Ernest Borgnine said Lindsey saved his life
Actor Ernest Borgnine, who won the Best Actor Oscar in 1955 for his portrayal of the title role in the film Marty, met the Goober Pyle actor by chance one day according to Lindsey.
As Lindsey explained, he was due to get together with another actor friend who was also meeting Borgnine and asked Lindsey to join them.
"'Well, of course,'" Lindsey wrote of his reaction. "I knew what a great actor he was. Ernest Borgnine won the Academy Award for Marty, and had also turned in great performances in such pictures as From Here to Eternity and The Wild Bunch."
"So I'm at this restaurant on Ventura Boulevard and here comes Borgnine, big as life," he said. "We sat there, and we talked."
The mutual friend eventually left for work, leaving just Lindsey and Borgnine at the restaurant.
"I said to Ernie, 'Well, what are you going to do the rest of the day?" Borgnine replied he had to get to a mechanic but Lindsey talked him into a game of golf, which turned into dinner, and then an hours-long chat. Over the years, the two men remained good friends and got together with their families. It wasn't until much later on that Lindsey learned the first day the two had met, Borgnine had planned on ending his life.
"Years later, in 1992, Ernie appeared on A Current Affair, and in an interview confessed that he had been contemplating suicide that morning we met," he wrote. "He had been thinking about killing himself, but instead he went and played golf with me…He said that I was responsible for saving his life. I never knew until he revealed it on A Current Affair."
Borgnine's other claim to fame
The actor may have made his name in some heavyweight films throughout his career, but he also voiced Mermaid Man in the SpongeBob SquarePants animated show.
He told the Television Academy Foundation about a group of young people he spoke with who had no idea – or interest in – who he was until he mentioned Mermaid Man.
"That was it, they came around, they took pictures," he said. "They couldn't get enough of me, you know?"
Borgnine died of renal failure in 2012 at the age of 95.
How to get help: In the U.S., call the National Suicide Prevention Lifeline at 1-800-273-8255. Or text HOME to 741-741 to speak with a trained crisis counselor at the free Crisis Text Line.