Andy Samberg's New Movie 'Palm Springs' Wasn't Actually Filmed in Palm Springs
Travel is off the table for many people right now. But you still might find yourself planning a trip to the desert after you watch Palm Springs, the new romantic-comedy with a time-loop twist that's currently streaming on Hulu. But you won't be able to check in to the same hotel where Nyles (Andy Samberg) and Sarah (Cristin Milioti) find themselves trapped, forced to relive the same day over and over again. That's because the movie wasn't actually filmed in the California city from which it took its name. 
The inspiration for 'Palm Springs'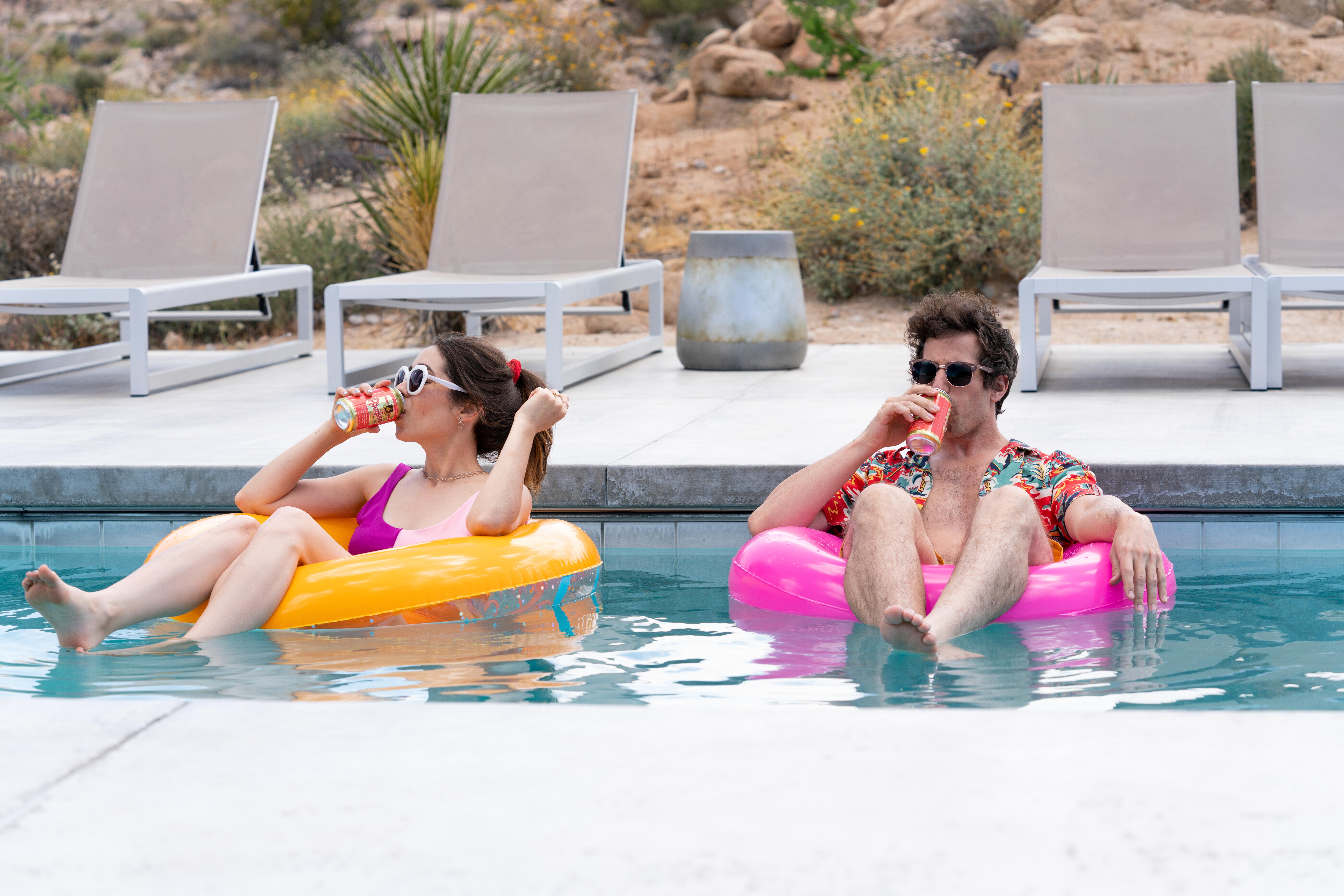 Director Max Barbakow and screenwriter Andy Siara conceived Palm Springs after attending a ton of weddings in the desert resort city about 100 miles east of Los Angeles. 
"As I moved into my late 20s and all my friends started getting married, I could always bet on their weddings being in either Palm Springs or Ojai," Siara told Palm Springs Life. "I think about 75% of the weddings I've attended in my life have been in the Palm Springs area, including my own."
In fact, the idea for the film was born during a weekend Barbakow and Siara spent at the city's famous Ace Hotel & Swim Club. 
"We always knew we wanted to set the movie in and around Palm Springs,"  Siara said. "My aunt had a condo out there. I've been going out there and to Joshua Tree as long as I can remember. There was a brief period where we toyed around with calling the movie something else, but once we started working with The Lonely Island guys, it was Palm Springs."
Why 'Palm Springs' wasn't filmed in Palm Springs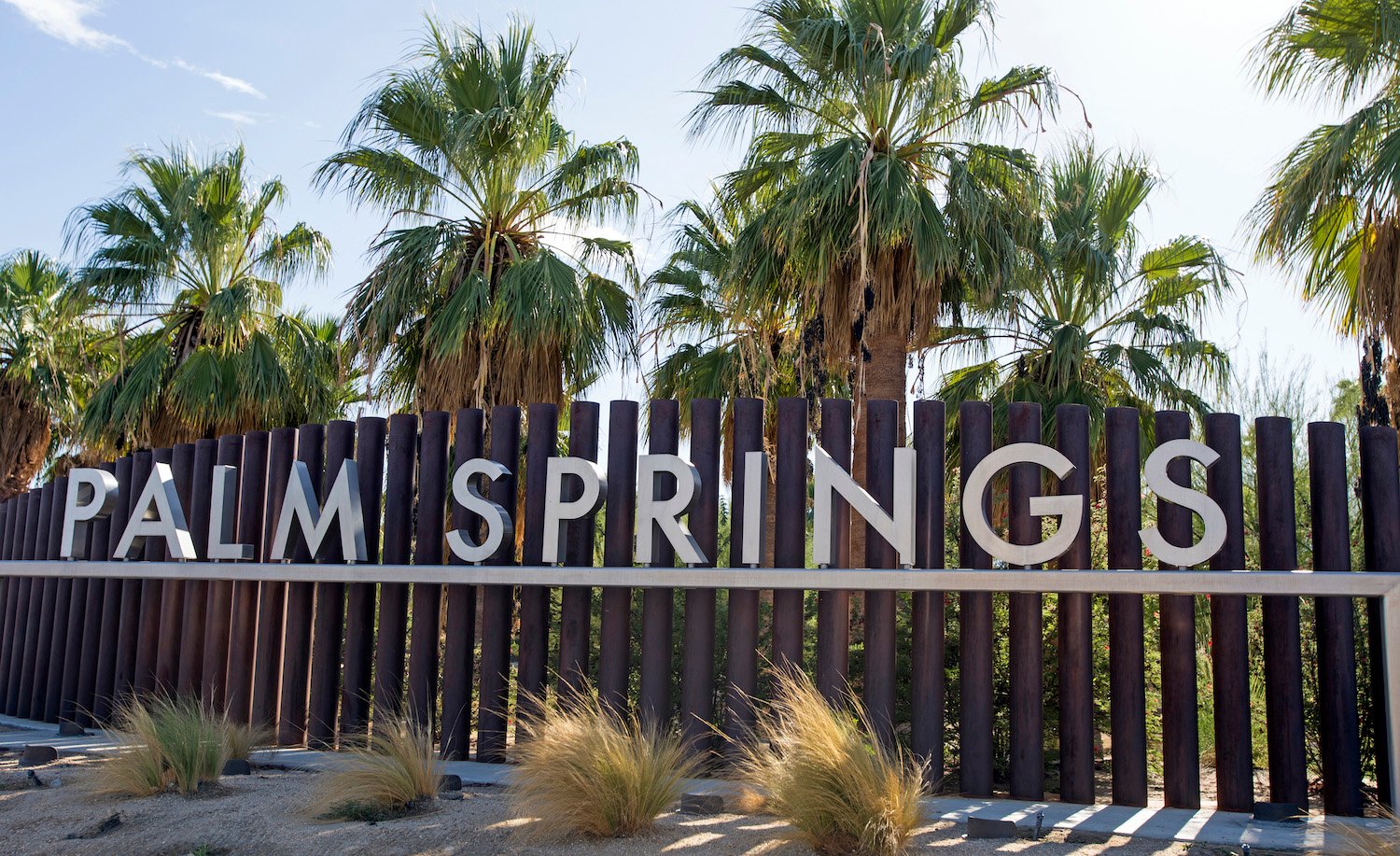 Though Palm Springs was always meant to be set in the city that was once a haunt for stars like Frank Sinatra, Elvis Presley, and Bob Hope, the movie wasn't filmed there. Originally, the plan was to film in Palm Springs, with Barbakow planning a scene that would take advantage of the cityscape. 
"Early on, we had this whole sequence where the main characters went into town and did all the things we did on our Palm Springs weekend," the director said. "But, as it goes with a film this size, we weren't able to make it happen."
Rather than filming in Palm Springs, the movie was shot over 21 days in 2019 in Santa Clarita, Palmdale, and other locations in Southern California. 
Palm Springs may not have been shot in Palm Springs, but the city has been filming location for a number of movies and TV shows. It's been seen in the 2017 movie Just Getting Started (with Tommy Lee Jones and Morgan Freeman), HBO's Liberace biopic Behind the Candelabra, the 1971 James Bond movie Diamonds Are Forever, and the 1963 spring break movie Palm Springs Weekend.
Check out Showbiz Cheat Sheet on Facebook!