Angelina Jolie Was Once So Obsessed With Death That She Considered Being a Funeral Director
Find out what captivated Angelina Jolie about death.
Angelina Jolie has become such a legendary figure in Hollywood in recent years that newer fans might be shocked to find out about her dark past. These days, she's known for her expansive humanitarian efforts, the love that she has for her big family, and, of course, for having been married to (and then divorced from) actor Brad Pitt.
Jolie seems so regal and serene that it's hard for even longtime fans to remember that life wasn't always so smooth-sailing for Jolie. In fact, her early adulthood was riddled with troubles from drug addiction to relationship problems.
Jolie certainly had a reputation as a dark and wild individual in Hollywood. In fact, she was once so obsessed with darkness and death that she was considering another, more morbid career path as an option if acting didn't work out.
Jolie's dark past with death and darkness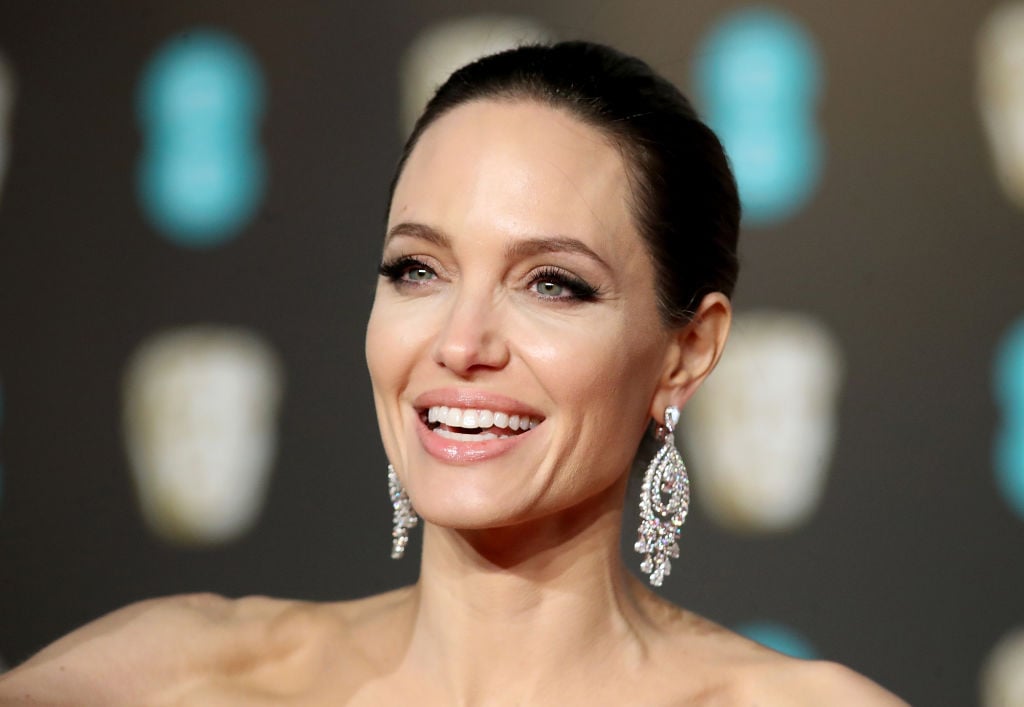 Jolie had some interesting and even dangerous habits in her 20s. It was well-known that she consumed an unhealthy amount of drugs, like many Hollywood starlets, but Jolie's darkness didn't stop there. She was so obsessed with death and darkness that she seemed to revolve her entire identity around those themes.
Her alleged former drug dealer has said that Jolie's New York apartment was plastered with pictures of murder scenes and dead bodies. As if that wasn't creepy enough, she was also known to wear a vial of blood around her ex-husband's blood around her neck and had a collection of knives.
So why was Jolie so obsessed with death as a young person? As she got older, Jolie reflected on this period in her life and admitted that she was just trying to find herself. She explained to Elle magazine: "…[I]n fact it wasn't a need to be destructive or rebellious – it's that need to find a full voice, to push open the walls around you. You want to be free." 
Jolie's back-up plan was to become a funeral director
Jolie was so comfortable with and attracted to death at that time in her life that she even thought of a back-up career plan if acting didn't work out for her: funeral director. However, there's a sweet story behind this, and her motivations might not be as morbid as you think.
"It sounds like this very strange, eccentric, dark thing to do but in fact I lost my grandfather and was very upset with his funeral. How somebody passes and how family deals with this passing and what death is should be addressed in a different way," she once said in a 60 Minutes interview.
Even from that young age, Jolie just wanted to make a difference in the world, in her way, which is what finally brought her mental salvation in the end.
"If this whole acting thing didn't work out that was going to be my path," she said in the interview. Well, as we all know, acting worked out for Jolie – and we're thankful for it!
Helping others helped Jolie out of dark times
Watching Jolie work as a UN Ambassador now, she's hardly recognizable as the same young woman who taped pictures of murdered bodies all over her apartment. It's clear that she's overcome those dark times, and she credits both her humanitarian work as well as her most important role yet, mom, for that. 
The experience with the UN completely changed her outlook on life. "I've become a better human being. I've learned the strength of the human spirit," she's said. She added: "It's changed my view of what is important. I'm not so concerned with things I used to be so concerned with. I feel that [now] I'm of some use to other people in the world."    From drug addiction to Goodwill Ambassador: Jolie has sure come a long way.