Angelina Jolie's Grand Romantic Gesture to Brad Pitt Was a 200-Year-Old Tree
What do you get someone who has everything? This is a question that a lot of celebrities in relationships find themselves facing. How do you find a gift that will impress someone with the wealth to buy whatever they want? You've got to get creative and think outside the box.
Plenty of celebrity gifts to their significant others simply go over-the-top in extravagance and expense, but sometimes couples think of unconventional ways to show each other that they care. That was the case for Angelina Jolie when she made a grand romantic gesture to Brad Pitt with a 200-year-old tree. 
Angelina Jolie and Brad Pitt's relationship started in controversy
At the height of his Hollywood heartthrob status, Pitt married Jennifer Aniston, and the duo quickly became one of the public's most adored couples. The very visible pair frequently gushed over one another in interviews and made high-profile appearances, solidly cementing them as one of the world's hottest couples.
In 2004, about five years into their relationship, Pitt began filming for Mr. and Mrs. Smith. His co-star in the action-packed film about a married couple who are each assassins hiding their identity from the other was none other than Hollywood's famous bad girl: Jolie. 
Rumors quickly swirled that something was going on between Pitt and Jolie, but Pitt denied them. When he and Aniston announced their split in 2005, it didn't take long for him to publicly appear alongside Jolie as his new love.
The pair faced immense scrutiny with many calling Jolie a "homewrecker" and Pitt a "heartbreaker." Headlines filled for years about the injustice of the affair. Many expected the whirlwind romance to die out fast, but Pitt and Jolie went on to have a long relationship and build a large family together. 
Angelina Jolie and Brad Pitt had an unconventional relationship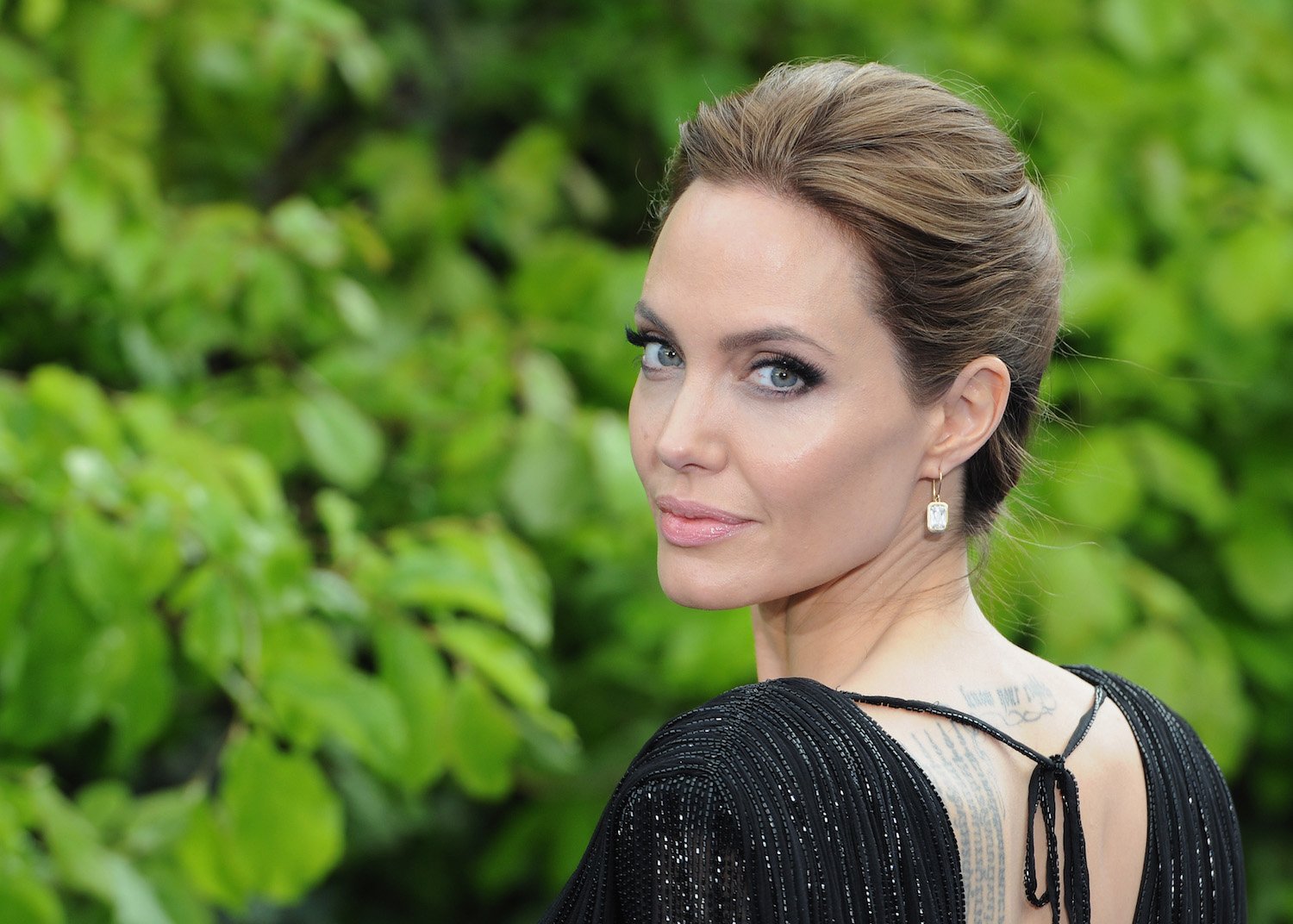 Shortly after they made their relationship official, Jolie and Pitt began growing their family. The pair has six children together, including three biological children and three adopted children.
While the family was quickly growing, Pitt and Jolie were adamant that they would not get married until marriage equality happened for the U.S. at large. As the jet setting family moved all around the globe and adopted children from Vietnam and Kenya, their unusual relationship drew raised eyebrows. 
To match their unconventional approach to parenting and love, Jolie once gifted Pitt with a unique Valentine's Day gift. According to MSN, Jolie bought a 200-year-old olive tree for her beau in 2010. The odd gift would set her back a whopping $18,500, demonstrating the ancient tree's considerable worth. Ironically, the literal olive branch would foreshadow a time of anything but peace but for the couple. 
There was a whirlwind from marriage to divorce 
The pair had a long, 12-year relationship, but the path from marriage to divorce was a short one. They finally tied the knot in 2014 with all six kids heavily involved in the ceremony at their home in France.
Two years later, Jolie would file for divorce citing "irreconcilable differences." The resulting fallout sparked months-long headlines and speculation about who was to blame.
When the public caught wind that the divorce came shortly after a dramatic incident between Pitt and his son Maddox, there was mass outraged. While an abuse investigation cleared Pitt of charges, his relationship with Maddox was heavily strained. 
Pitt has since been open about his attempts to lead a better life and get a handle on his alcohol consumption. Reportedly, Jolie is impressed with Pitt's newfound sobriety, and it appears the duo is now working to co-parent productively. It appears that a metaphorical olive branch came years after Jolie's literal one.