Anna Duggar Acknowledges Husband Josh Is Banned From 'Counting On,' Says 'It Means So Much' When Their Family Is Included in TLC Series
For more than a decade, TLC has chronicled the lives of the many members of the Duggar family, first on 19 Kids and Counting and then on the spinoff Counting On. But not every member of this massive class is welcome on the family's current show. 
Jill Duggar and her husband Derick Dillard's infamous rift with her family and the network means they're no longer featured in episodes of the reality series. Michelle and Jim Bob Duggar's oldest son Josh is also conspicuously absent, though his wife Anna and their six children make occasional appearances. And based on a recent Instagram post, it sounds like Anna definitely wishes she and her children played a bigger role on the show.
Josh Duggar is banned from TLC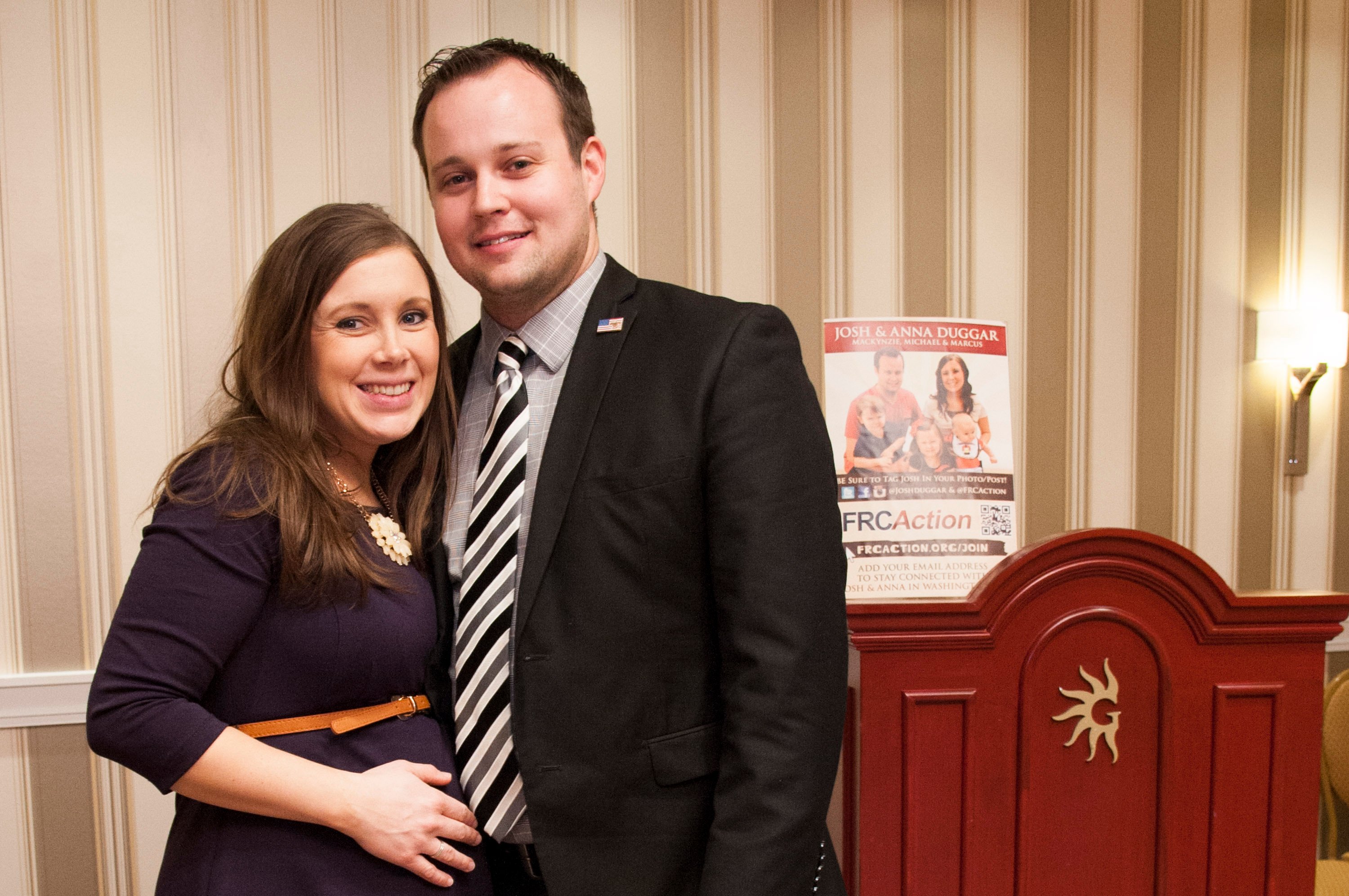 Josh and Anna were once a big part of his family's reality series. When they married in 2008, their wedding was the focus of a special episode of 19 Kids and Counting. Other specials featured their oldest daughter Mackynzie's first birthday and the birth of their son, Michael. In 2013, the episode ""Josh & Anna: Our Story" looked back on the couple's first five years of marriage. 
But everything changed in May 2015. That was when reports surfaced that Josh had molested several of his younger sisters (and one unrelated girl) when he was a young teen. Soon after, TLC announced it was canceling 19 Kids and Counting. Josh also resigned from his position at the conservative Family Research Council. In August 2015, there was more controversy when Josh's name appeared on a list of customers of the cheating website Ashley Madison. 
Anna Duggar admits it's 'rare' to see her family is seen on 'Counting On'
Despite the scandal, TLC decided it wasn't done with the Duggars. The spinoff Counting On premiered in 2015 and initially focused on recently married daughters Jill and Jessa. The focus has gradually expanded to include other Duggar children and in-laws. Anna and her kids appear from time to time on the show — which is now in its 11th season — but Josh remains absent. 
Anna took to Instagram on August 25 to encourage her 952,000 followers to watch that night's episode of Counting On. 
"It means a lot when our family is included (on rare occasions) in the events that air on tv with Joshua's family," Anna wrote. "We had a blast celebrating Christmas with an ugly sweater party and a Christmas play! Hope you guys will tune in tonight!"
The episode features a few shots of Anna and her kids at the family's holiday gathering. Anna has shared photos of the whole family, including Josh, at the party as well. But TLC made sure not to include Josh in any of the footage.
Will Josh and Anna join the 'Counting On' cast? 
Anna's post certainly made it sound like she wishes she was a bigger part of Counting On than she currently is. Some of her followers feel the same way. A number of people commented on her post and made it clear they missed seeing Anna and her kids. 
"I love when your family is included! Wish it was more!" one wrote.
It's possible Anna and her fans could get their wish. Some people who follow the show believe TLC is gradually working Anna and the kids back into the cast. If that happens, they think Josh's return to TV won't be far behind. But such a move could be divisive. While there are those who want to see Josh and Anna, others think that given his actions, he has no place on TV. For now, Counting On seems to be steering clear of controversy and avoiding any mention of Josh.