Anna Duggar Opened Up About Josh Duggar's 'Betrayal' in an Early Episode of 'Counting On'
Anna Duggar and Josh Duggar recently celebrated 12 years of marriage. In her Instagram post marking the occasion, Anna — who occasionally appears on her in-law's reality show Counting On — expressed nothing but love for her husband. 
"12 years ago today we said, "I do!" I'm so thankful for God's grace and kindness that has continually surrounded our family! Joshua, I'm looking forward to growing old with you!" she wrote. 
But not too long ago, Anna was singing a different tune. In 2015, her marriage faced a major test when she learned that Josh had been unfaithful. 
Josh Duggar's scandals result in the cancellation of '19 Kids and Counting'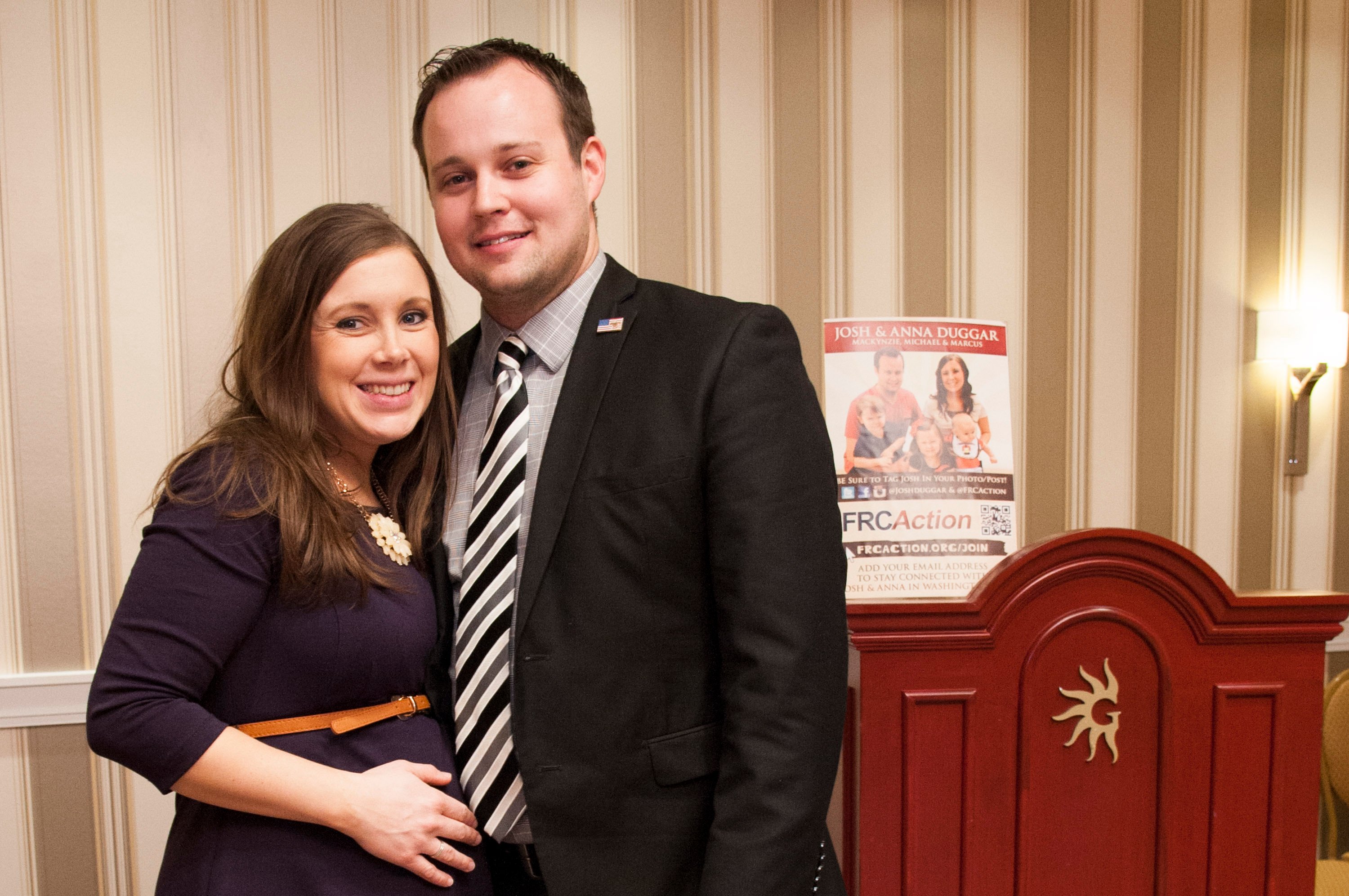 In 2015, a pair of scandals involving Josh Duggar rocked the Duggar family. First, it was revealed that when Josh was a teenager, he had molested several girls, including four of his sisters. Once that information became public, TLC quickly moved to cancel the Duggar family's reality show, 19 Kids and Counting, which had prominently featured Josh and Anna's wedding and the births of several of their children. 
Not long after the show was canceled, there was more damaging news involving Josh. 
"Josh ended up confessing to us that he had gotten addicted to pornography and that he had been unfaithful to his wife," Jessa Duggar said in the first episode of the family's spinoff show, Counting On. "We were devastated."
Josh — who had a job at the conservative Family Research Council — also had an account on the cheating website Ashley Madison. 
"Our brother had been living a double life. He wasn't who he appeared to be," Jana Duggar said. 
Anna Duggar calls Josh's actions a 'betrayal'
In another early episode of Counting On, Anna opened up about how she felt when she learned of her husband Josh's infidelity. 
"My first reaction was denial. I was really hurt that someone would think that about my husband. Because I really thought everything was OK and that I had a strong marriage," she said. But eventually, she had to accept the truth of the media reports about her husband's behavior.  
She said that she knew about the molestation incident before she married Josh, but that the news of his infidelity was a sudden and unexpected blow.  
"It is such a betrayal," she said. "It was hard to realize that it was such a public thing. Not only was it a betrayal against me, but it was also a betrayal against those who call themselves Christians."
Anna Duggar says she didn't want to 'turn a mess into a disaster' 
After the Ashley Madison scandal, many people wondered why Anna decided to stay with Josh. During her appearance on Counting On, she hinted that she felt leaving her husband would make a bad situation worse. 
"How could this happen in my marriage? Josh was my first love," she said. "I knew that my only hope was to cling to my faith. Because I knew if I went off of what I was feeling, I would turn a mess into a disaster."   
Josh eventually entered a Christian recovery program, and Anna decided to stick with her husband.
"I know there are those who think I have every right to walk away from this marriage," she said. "I respect other people's views. But in my heart, when I got married, I vowed to God first, and to Joshua, 'for better or for worse, til death do we part … my prayer and my heart's desire is for our marriage to be restored."