Anna Duggar's Anniversary Tribute to Josh Duggar Is a Lot Different in 2020 Than it Was Last Year
Those who follow Anna Duggar know all about her relationship with Josh Duggar. Josh was caught in a sexual misconduct scandal that came to light in 2015, and it affected a few of his sisters. Not only that, but Josh was also found on the infidelity website Ashley Madison.
Despite it all, Anna's stuck by Josh's side. And she wrote a sweet anniversary post to him recently — though it greatly differs from the post she wrote in 2019. Here's what we noticed.
Anna Duggar wrote a long anniversary tribute to Josh Duggar in 2019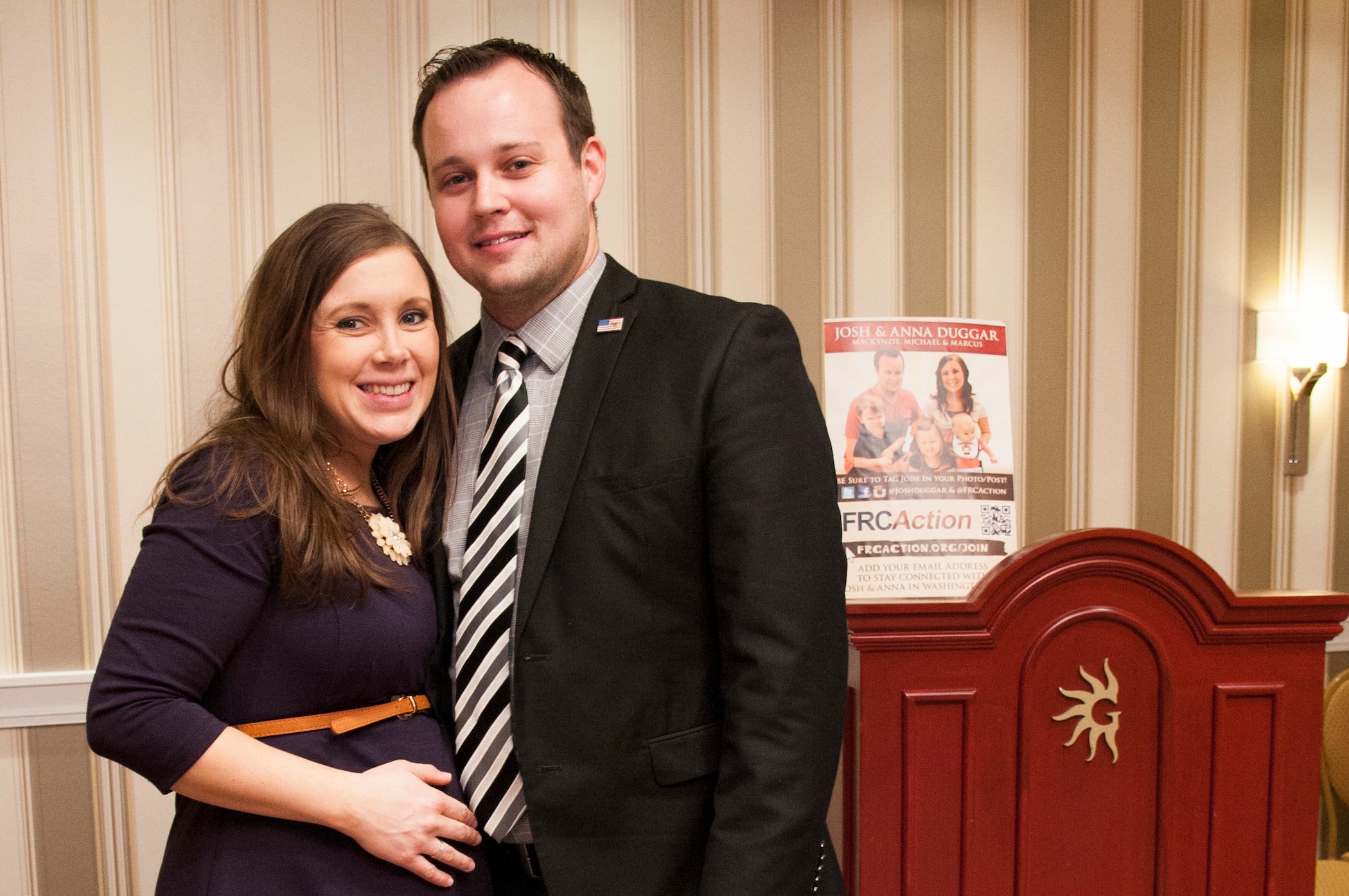 Despite everything that's occurred publicly and privately between Josh and Anna, Anna takes her marriage vows quite seriously. She continues to stand by Josh's side.
Jim Bob and Michelle Duggar have also talked about how Josh's past has affected their family. "As parents we are so deeply grieved by our son's decisions and actions," they announced on their Duggar Family website in 2015. "His wrong choices have deeply hurt his precious wife and children and have negatively affected so many others. He has also brought great insult to the values and faith we hold dear."
As for Anna's anniversaries, she still usually posts something sweet to commemorate her many years of marriage. In 2019, she posted a photo of her wedding day.
"11 years ago, before God, our family and friends we said, 'I do!' — and my how the past 11 years have flown by!" Anna captioned the post. "The joys we've experienced together have far surpassed the shadows of sorrow we've walked through. Through it all, God's kindness and grace has sustained us." She then went on to state that she loves Josh "so much" and looks forward to growing old with him.
Anna posted another tribute to Josh in 2020
Anna's Instagram post that's dedicated to her anniversary looks a lot different in 2020. Instead of her wedding photos from the past, Anna posted a recent photo of her, Josh, and all of their six children. And she added a much shorter caption as well.
"12 years ago today we said, 'I do!' I'm so thankful for God's grace and kindness that has continually surrounded our family!" Anna captioned the post. "Joshua, I'm looking forward to growing old with you!"
It seems Anna didn't go over the "sorrows of marriage" as she did the year prior. And there's additional speculation that Josh and Anna might be having some difficulties in their relationship. Some family critics on Reddit noticed Anna doesn't wear her wedding ring and hasn't been seen with it since July 2019.
Only 1 Duggar couple commented on the post
It looks like Anna's 2020 post regarding her marriage didn't capture the attention of many of the other Duggars. Kendra and Joseph Duggar commented on Anna's post, "Happy Anniversary ya'll." But they seemed to be the only ones.
Fans seemed to show Anna support on her anniversary post as well — though they mostly commended her for sticking it out with Josh despite the ways he's betrayed her.
"You have a beautiful love story," one fan commented. "God redeems. I admire your heart SO much, and the strength it took to forgive."
"Anna you are a freaking saint," another added.
While Anna typically responds back to her followers, it looks like she's staying quiet on this post. Perhaps she wanted to give a quick shoutout to her husband but not draw too much attention, as it's usually negative. We're wishing Anna and Josh the best in their future together.
Check out Showbiz Cheat Sheet on Facebook!