Another MCU Actor Admits He Wants to Play Green Lantern: 'I Don't Often Talk About Jobs I Want'
With the DC Extended Universe (DCEU) heating up, an actor from the Marvel Cinematic Universe (MCU) wants to sign up to play Green Lantern.
Since 2011's Green Lantern, Warner Bros. has been slow to launch another version of the DC hero. Star Ryan Reynolds has, of course, rebounded as Marvel's Deadpool. But DC has been in development on the Green Lantern Corps. movie for years. Now that HBO Max is moving forward on a Green Lantern TV series, one Marvel actor is ready to step up for a key role.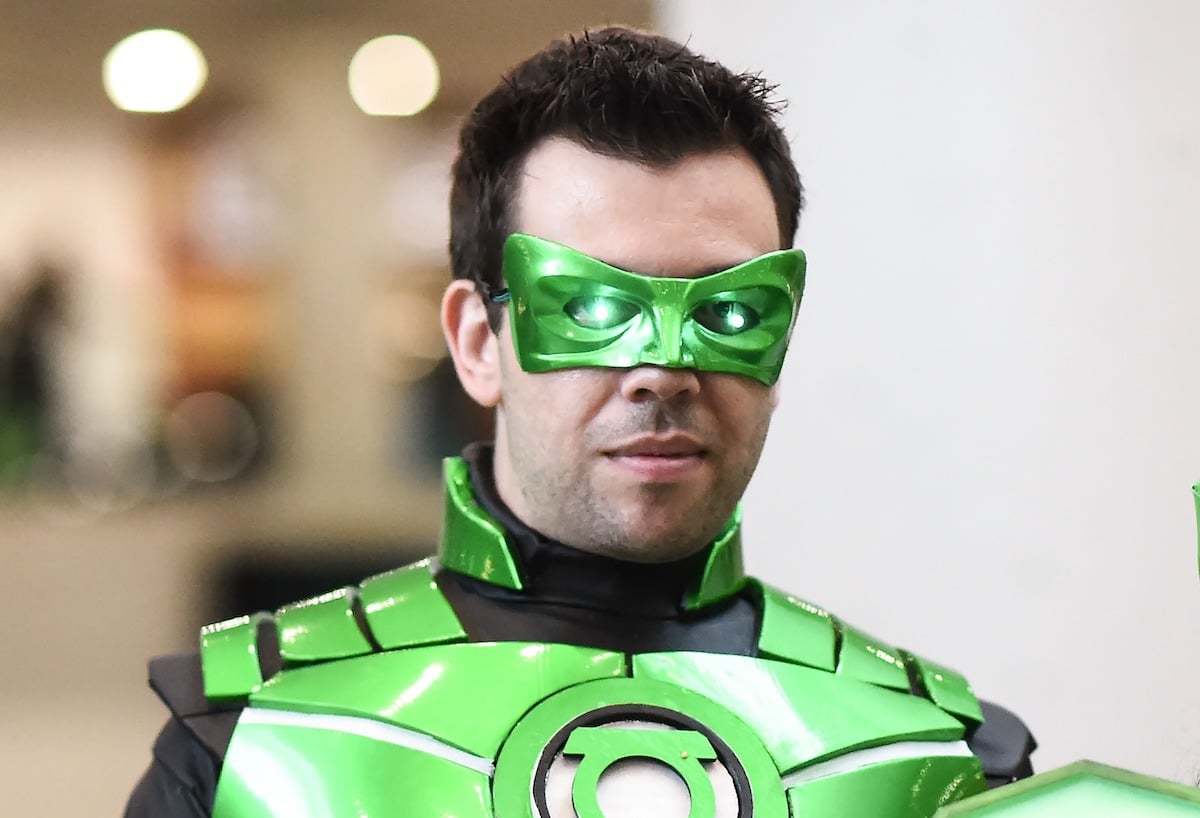 HBO Max is developing a series about the Green Lantern Corps.
Word on the next big-screen Green Lantern adventure is quiet. But the upcoming HBO Max series — which will feature 10 one-hour episodes — is well on its way. According to Variety, the show will feature an ensemble cast of characters ripped straight from the comics. After all, the Green Lantern Corps. is an interplanetary defense force made up of protectors of every species.
Guy Gardner, Jessica Cruz, Simon Baz, and Alan Scott are included in the show. But Hal Jordan — the character Reynolds played in the film — is not mentioned at all. Likely, his absence will only fuel rumors Reynolds may reprise the role down the line. Regardless, the HBO Max series will include characters such as Sinestro and Kilowog, who also appeared in the movie.
1 Marvel actor wants to one of the most famous Green Lantern heroes
Fans still don't know who will star in the Green Lantern series. But one actor from the Marvel Cinematic Universe (MCU) is throwing out his interest. Actor Robert Kazinsky took to Twitter to nominate himself to play Guy Gardner on the show. Kazinsky memorably appeared in Captain Marvel as an arrogant biker whose bike Brie Larson's hero steals.
The actor's other credits include Pacific Rim and Warcraft. So he clearly has the geek credibility to take on a project like the Green Lantern show. Moreover, as his post points out, Kazinsky bears an uncanny resemblance to Guy Gardner's design in the comics. And since his MCU character was likely a one-off, he has no reason not to land a superhero gig elsewhere.
DC is leaning into TV to build out its shared universe, much like Marvel
Because the show is still in the works, there's a lot fans still don't know about the upcoming HBO Max Green Lantern show. Perhaps the series will tie into the greater DC Extended Universe (DCEU). Or it could be completely separate, leaning into the DC multiverse.
Whatever the case may be, the fact that Warner Bros. is turning its focus to this project means TV is a major part of DC's future. Just as the MCU has numerous Disney+ shows on the way, fans can probably expect DC to expand its characters and the DCEU on HBO Max.