Ant Clemons Went From Sleeping on Floors to Performing at Joe Biden's Inauguration Celebration
Musical artist Ant Clemons is slated to perform at the presidential inauguration today. Find out more about this rising star's success story.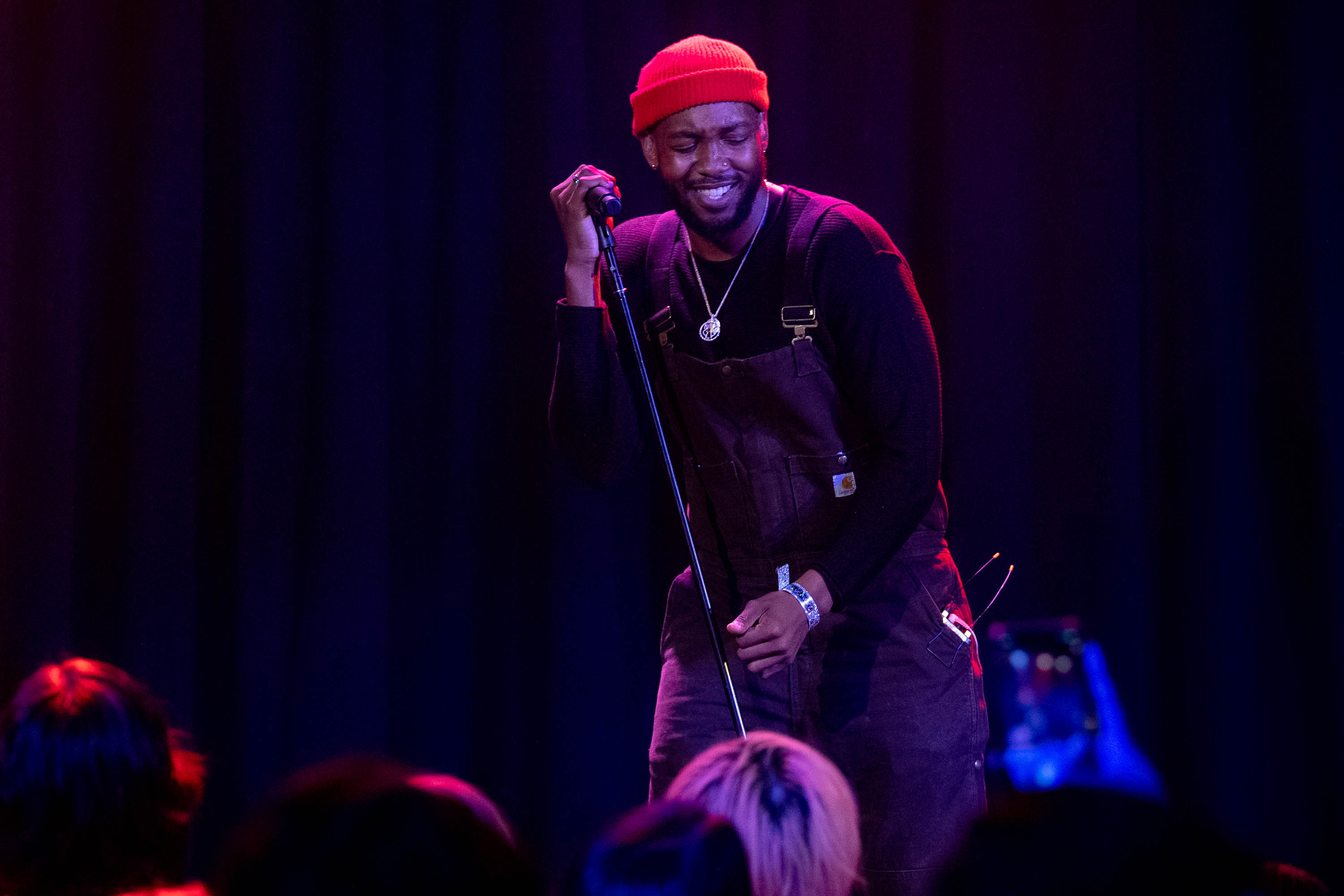 Ant Clemons' rise as an artist can certainly be classified as the ultimate rags-to-riches story.
The New Jersey born-and-bred rapper/singer/songwriter just a couple of years ago was sleeping on floors, friends' couches, and working tables at a Red Lobster restaurant. After collaborations with Kanye West and Chance the Rapper, things began to change dramatically for Clemons.
The singer has got to be wondering if it's all a dream that he and Justin Timberlake will be performing the uplifting "Better Days" at the inauguration celebration for the incoming president of the United States.
It's no dream: Ant Clemons is finally realizing his moment that's been decades in the making.
Who is Ant Clemons?
Born Anthony J. Clemons in 1991, the artist who would eventually become Ant Clemons was raised in Willingboro, New Jersey. 
By a young age, he was already doing his best Michael Jackson impersonation at gatherings. He was a member of his church's youth choir and would also sing with his sisters Ashley and Amber as the "Clemons Trio." 
His parents' divorce in 2009 brought about for him an increased interest in songwriting during which he also began recording music.
There was struggle for Clemons as he began a regular routine of traveling between Philadelphia to Los Angeles, financially unable to remain on the West coast and choosing instead to commute.
"Make as much money as you can, go out to LA, when you don't have no more money, come on back," was his mantra as he explained to Rolling Stone in 2019.
In between his treks to LA, he would crash at his friends' homes on their floors.
Eventually, Clemons met one right contact after another, leading him to meet record producer Jeremih and to a collaboration that would change everything for Clemons.
How did he get his big break?
Meeting Jeremih before long led to Clemons' pivotal introduction to Kanye West in 2018. His manager called him with great news, Clemons said.
"He's like, 'Pack your bag for Chicago,'" the singer said. "I'm like, 'Jeremih has a show?' My manager's like, 'He might — but Kanye [West] wants you to be out there.'"
Recalling his meeting with West and their subsequent work together, Clemons said, "[They passed me the mic, and] I said the first thing on my mind. The first thing on my mind was, 'I can't believe I'm in the room with Kanye and Chance!' 'Ye stopped me like, 'hold up, hold up. You can believe — you're here.'"
Clemons was featured prominently on West's Jesus Is King album on the songs "Everything We Need" with Ty Dolla $ign and on "Water." 
And the industry is taking note of Clemons. The artist was recently honored with a Grammy nomination for best R&B album for his debut collection HAPPY 2 BE HERE.
He's performing in front of his biggest audience tonight
All of this has led today to Clemons' biggest moment yet: performing "Better Days" alongside Justin Timberlake at the televised celebration of the presidential inauguration of Joe Biden.
The song's lyrics state "You gon' see there's a light at the end of the tunnel / Keep your eyes on the road ahead / And if you're feelin' lost in the night / It's okay to cry / Just as long as you hold your head / Better days, better days are comin.'"
Timberlake tweeted recently that the song is "our way of doing what little we could to encourage everyone to stay hopeful and to keep working towards a better future."
"Better Days" could have once served as Clemons' reminder to himself to persevere but tonight, it's an anthem of optimism for a nation in the throes of a pandemic, its economy and society in distress, to look ahead with hope.
Ant Clemons and Justin Timberlake's performance takes place on the primetime inauguration special airing simultaneously on major networks, Celebrating America, at 8:30PM tonight.