Paul Rudd and Wife Julie Yaegar's Meet Cute is Rom-Com Worthy
Paul Rudd and his wife, Julie Yaeger, have been together a long time. And the way they met was fit for a movie starring Rudd himself.
Marvel actor Paul Rudd married his wife Julie Yaeger in 2003. They have two kids together: Jack Sullivan Rudd and Darby Rudd. Yaeger also works in showbiz behind the scenes. She is a screenwriter, producer, and former publicist known for working on Mr. Jealousy and Men in Black. So how did the two meet? It turns out, it's a sweet story that sounds like it's straight out of one of Rudd's famous romantic comedies.
How did Paul Rudd and wife Julie Yaeger meet?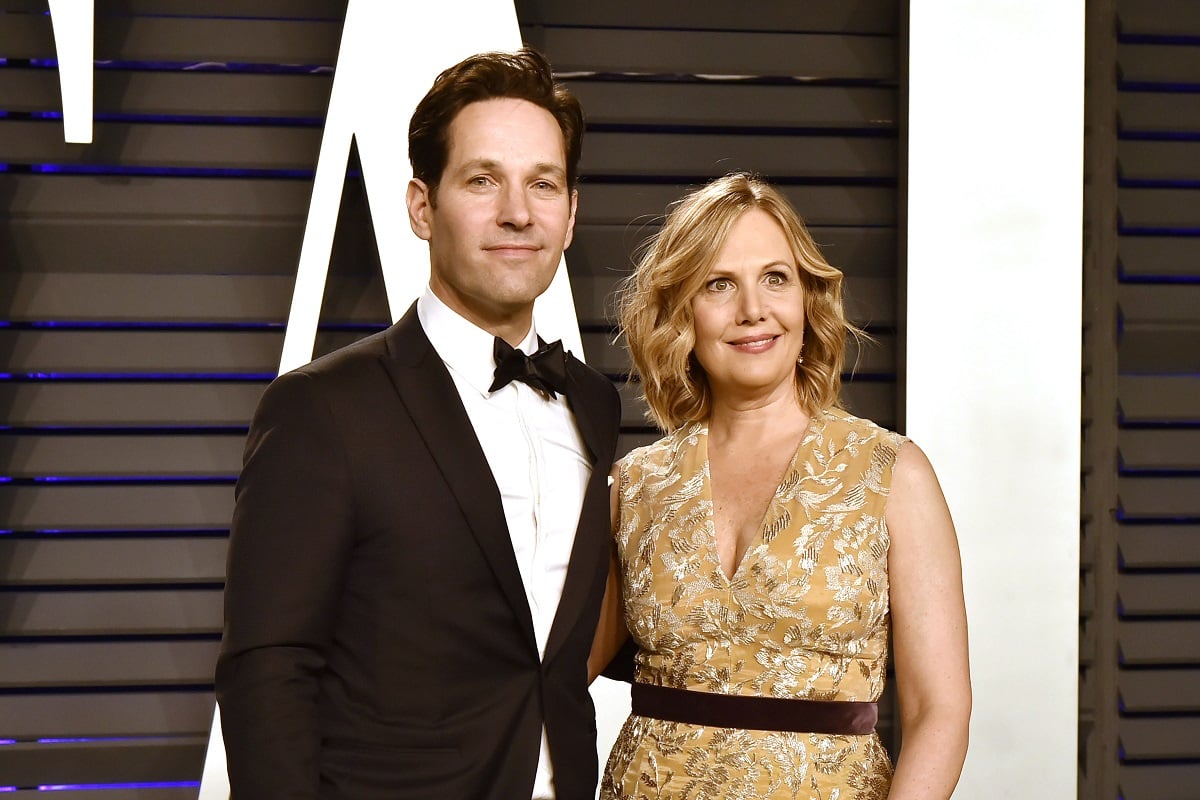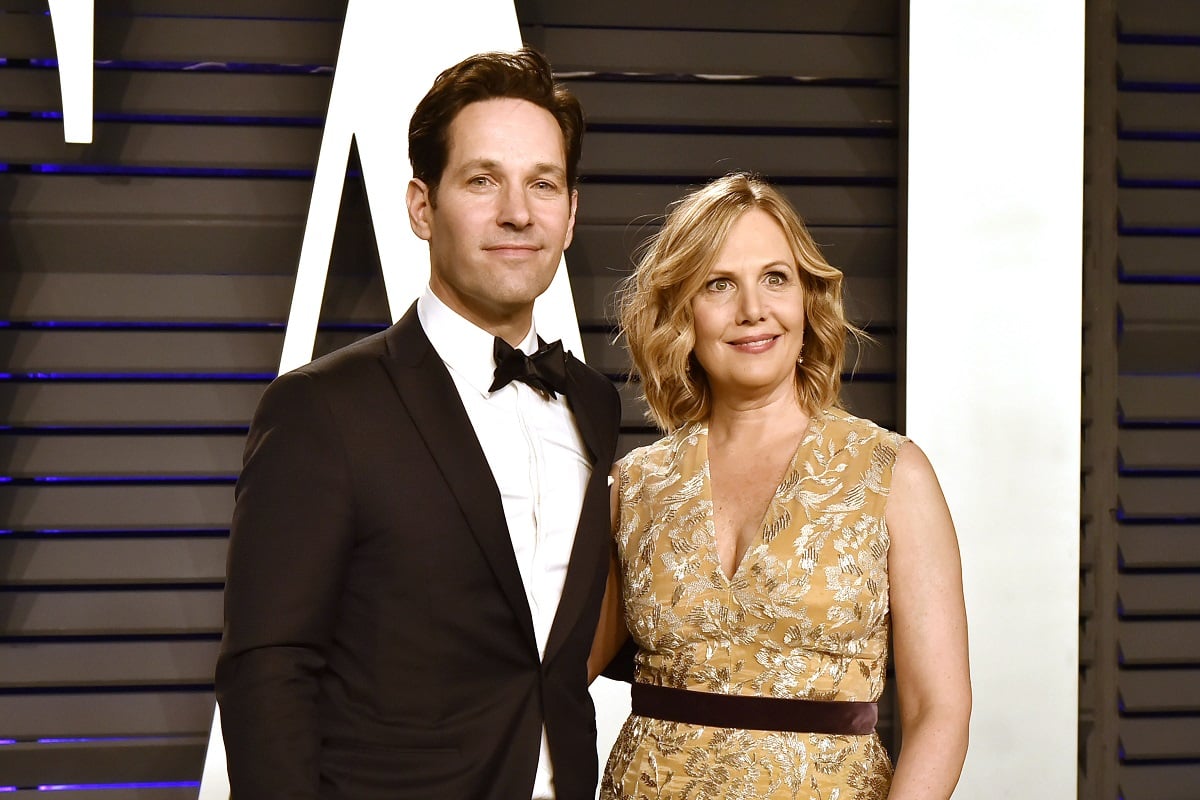 According to a Nylon profile written by Luke Crisell, Paul Rudd met Julie Yaeger soon after his breakout role as Josh in Clueless. After Clueless, Rudd moved to New York City and landed himself a new publicist. His future wife worked at the publicist's office.
Rudd arrived in the city and was late for an audition. He went to the publicist's office with all of his luggage. And Yaeger offered to take care of his luggage for him, so Rudd could get to his audition. A few days after that, Rudd asked Yaeger if she would like to get lunch with him. And that was the start of their love story.
Rudd and Yaeger are still going strong
Rudd and Yaeger got married in 2003 after several years of dating. And Rudd was still making a name for himself in the entertainment industry. At the time of their wedding, he had a recurring role on Friends. He played Mike Hannigan, Phoebe's boyfriend and eventual husband.
Rudd and Yaeger have also worked together. Yaeger wrote the screenplay for Fun Mom Dinner, a 2017 comedy film, and Rudd served as an executive producer on the project.
Who are Paul Rudd and Julie Yaegar's kids? They have a son, Jack, and a daughter, Darby. Overall the family has largely stayed out of the limelight at their home base in Rhinebeck, New York, where Rudd owns a candy shop. But Yaeger does appear with Rudd on red carpets. She also calls him out from time to time, like when he was named People's Sexiest Man Alive.
Working for Marvel, Rudd has had to keep his home and work lives separate. On Good Morning America, he explained his kids "are really into the MCU." But as for the big secrets surrounding the films, "I think they've learned at this point to just stop asking," he explained. Though Darby promises not to spill, Rudd denies being in on the twists. "It's probably the safest bet," Rudd said.
Paul Rudd's on-screen matchups
Rudd has had quite the fictional love life in his acting roles. He was paired with Alicia Silverstone in 1995's Clueless. Later, he partnered with Eva Longoria for the 2008 rom-com Over Her Dead Body. And he was engaged to Rashida Jones' character in 2009's I Love You, Man. Plus, he was paired with Leslie Mann in both Knocked Up and This Is 40. In the Ant-Man films, he forms a relationship with Evangeline Lilly's Hope van Dyne/Wasp.
Rudd also was married to Jennifer Aniston's character in the 2012 comedy Wanderlust. He had previously starred with Aniston in the 1998 rom-com The Object of My Affection. But his real-life relationship has been much more enduring.