Apparently, James Spader Was Too Thirsty for This Iconic 'Anchorman' Role: 'I Will Do Anything'
Anchorman: The Legend of Ron Burgundy is one of those movies fans will quote until the end of time. However, casting proved a challenge, according to director Adam McKay. Everyone wanted to play a role — including The Blacklist star James Spader. McKay says the actor wanted one role so bad, he'd have done "anything."
James Spader didn't need 'Anchorman' to solidify his A-list status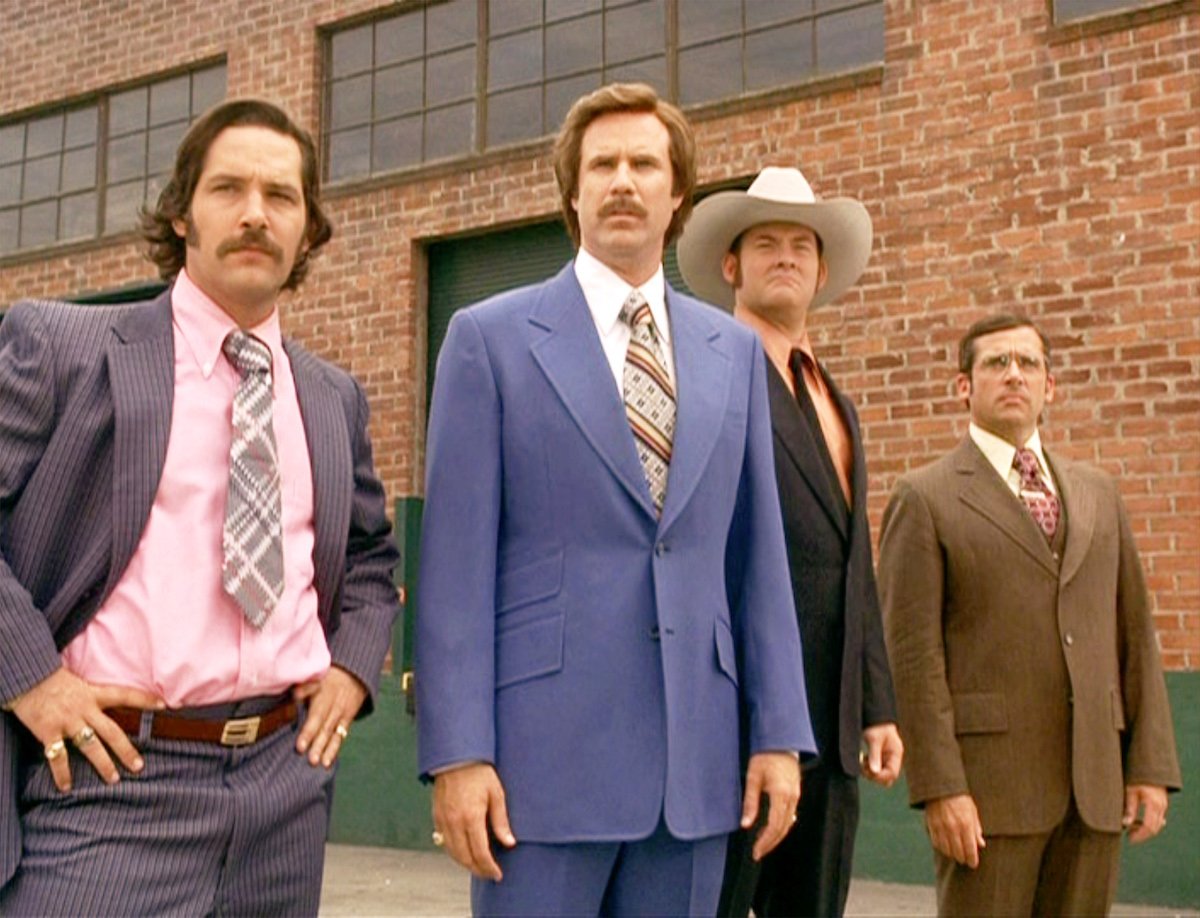 RELATED: 'The Blacklist' Star James Spader Once 'Threw up' During Dinner With the Kennedy's and Jackie O's Reaction Is Pure Gold
In 2004, Anchorman: The Legend of Ron Burgundy disrupted Hollywood with its comedic take on journalism's inner workings. Will Ferrell, Christina Applegate, Paul Rudd, David Koechner, and Steve Carell made quite the team.
At the time, James Spader didn't need a big movie to prove his talent. The actor made a name for himself in the 1980s in films like Pretty in Pink, Mannequin, and Sex, Lies, and Videotape.
By the early 2000s, The Blacklist actor had become synonymous with unique, sexually-charged roles after Crash, Speaking of Sex, and Secretary. Filming for Anchorman likely happened around the time Spader began his journey on TV as snarky attorney Alan Shore on The Practice and the spinoff, Boston Legal.
Spader eventually appeared in The Office like Ferrell, but he'd already racked up plenty of other projects to make up for losing out on Anchorman.
The character Spader would've done'anything' to play
RELATED: Why 'The Blacklist' Star James Spader 'Doesn't Want to Share Anything'
With two Anchorman films done, McKay spilled the beans on almost casting Spader in — of all the roles — Carell's Brick Tamland.
"Early on the script is out there, we get the green light and people start reading it," McKay told Baller Status. "I get a phone call and I hear that James Spader is obsessed with Brick's character. I say 'James Spader? That is insane, will he come in and read?' They say, 'No, he's not going to come in and read; he's James Spader!'"
McKay said he and Spader talked about the role but he wasn't sure Spader was the right choice.
"He thought it was one of the funniest character he ever read and we weren't even sure if it was going to work. He literally said, 'I will do anything to get this role.'"
Casting went back and forth until McKay made the final call.
"Eventually, we were just like, 'This is James Spader; he is too good for this role.' But, he was right about how funny it was. The movie studio even questioned us and said how bizarre Brick is, and it wouldn't work. I felt bad we didn't cast James, but Carell was so good."
The thought of Spader in Carell's place changes the scope of Brick Tamland — just as Robert California did in place of Michael Scott in The Office.
These Celebrities wanted to be in 'Anchorman'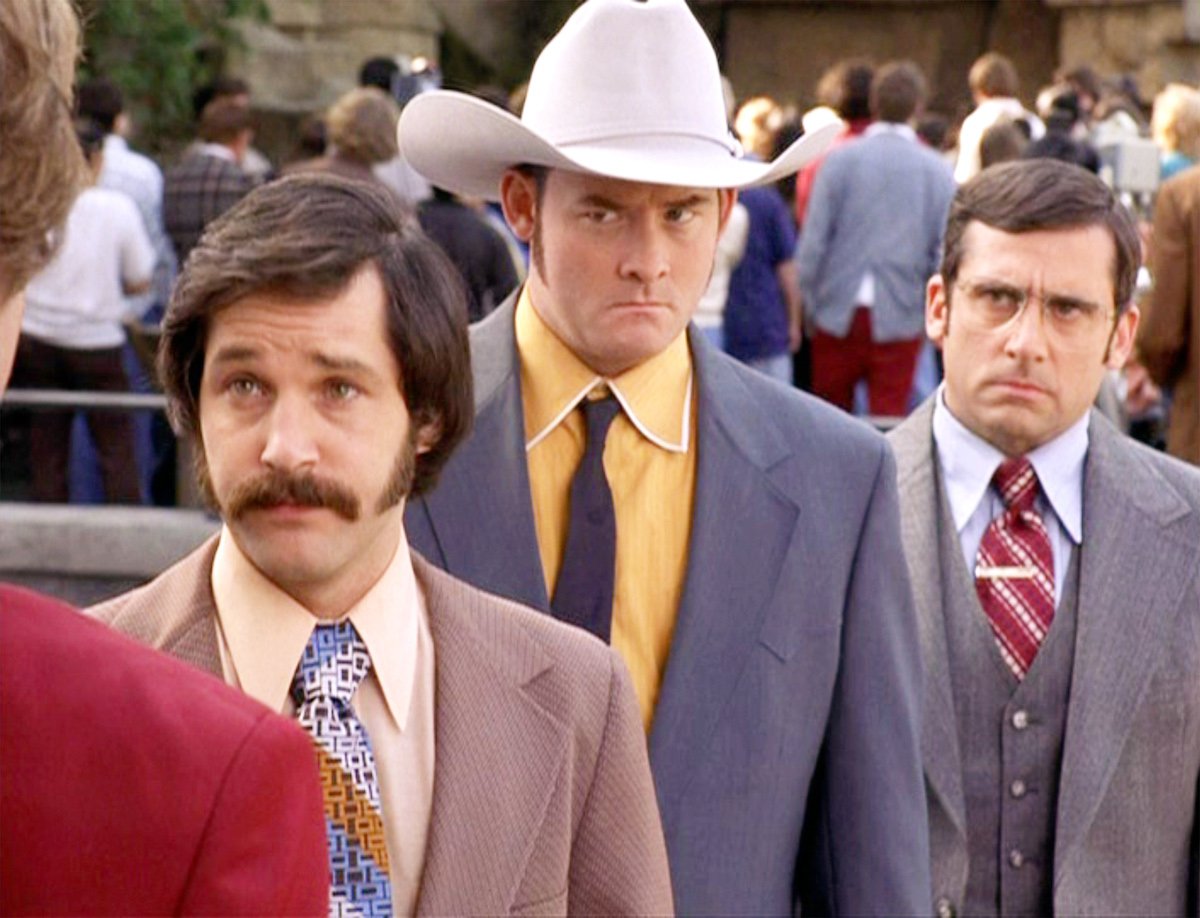 RELATED: 'The Blacklist' Star James Spader On His Obsessive-Compulsive Ways: 'It's Very Hard For Me'
The director and Ferrell auditioned their fair share of celebrities for the Anchorman characters.
"We had Steve Carell come in and audition, and it came down to him and one other actor. I worked with Steve in Chicago and he was always funny. He's a technician, he never misses," he said.
"For the role of Champ, we just knew we had to get David Koechner because he is Champ Kind. David was actually a bit more unknown back then and we showed the studio his audition tape and they were all for it."
For Paul Rudd, casting went a different direction because "25 studios said no to financing the movie" at first. McKay said they worked on something else in the meantime.
"Paul actually called me and said how he loved the script and wanted to meet with me to talk about it. I didn't really know Paul at the time, but I met him and I told him how the project was dead. He said he didn't care and it was the funniest script he ever heard," McKay said.
When the project was back on, Rudd and Bob Odenkirk auditioned.
"It turns out that Paul was a great comic; we knew he was good, but he blew us away. He's a great writer too."
As for the role of Veronica Corningstone, it came down to Leslie Mann, Amy Adams, Maggie Gyllenhaal, and Christina Applegate. McKay's reasoning was that Gyllenhaal was "going to win an Academy Awards some day and you don't put Meryl Streep in a comedy."
Adams was too young, Mann "didn't have that 50's wholesome thing that we wanted," and Applegate had everything they were looking for to play off of Ferrell.
That said, if Spader had been there to give the weather updates, Anchorman may have been even more bonkers that it already is.