Are Keanu Reeves' Tattoos Real in 'John Wick'?
Keanu Reeves is one of the biggest stars in the world, well known for his work in big-budget movies like Speed, Bill & Ted's Excellent Adventure, The Devil's Advocate, and Constantine. Reeves first became an actor in the '80s, working in Canadian television before eventually making it big in Hollywood.
Reeves has enjoyed a major career resurgence over the past decade, after a series of less successful films, mostly thanks to his work in the John Wick film franchise. He made a splash as the strong but silent action hero, and these days, the franchise (and Reeves himself) is still going strong.
With a brand-new film on the horizon, many Reeves fans are wondering just how far Reeves has gone to portray the John Wick character, and whether the heavy tattoos that he rocks in the movies are real. 
Keanu Reeves enjoyed a career resurgence with the 'John Wick' films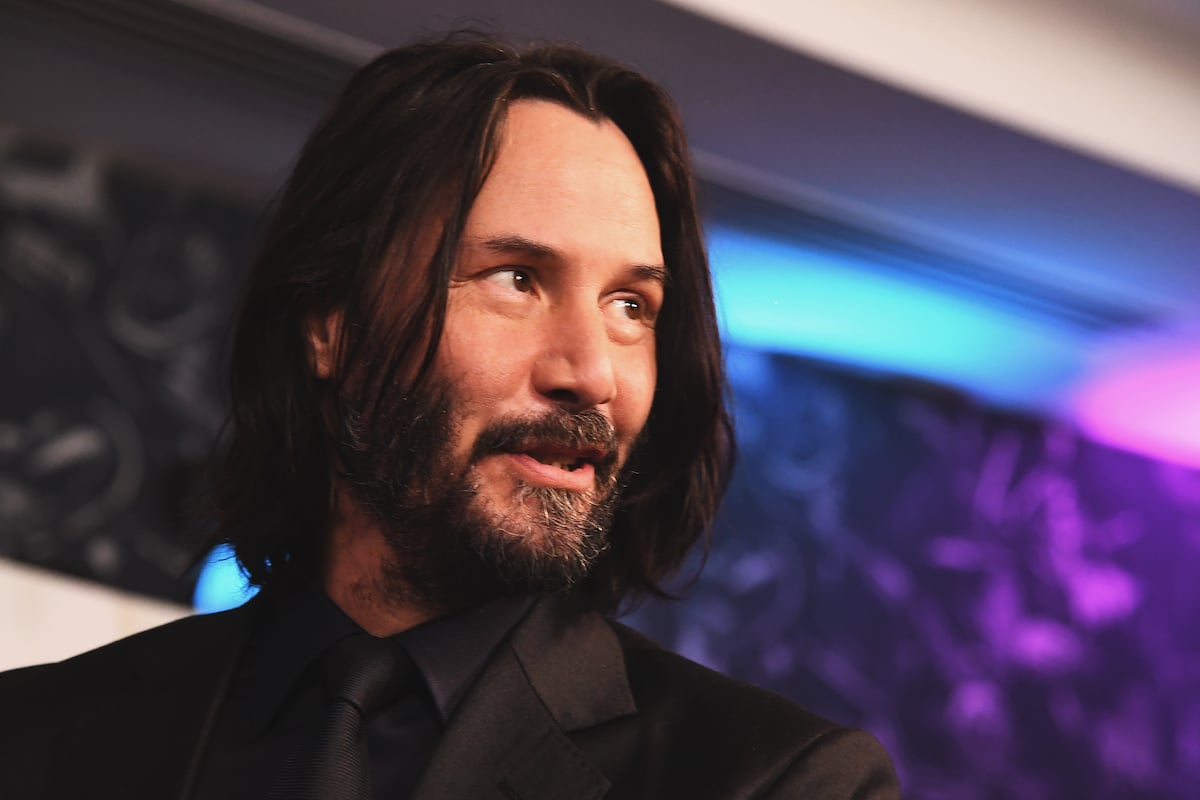 Reeves first became famous for his role in the movie Speed. Over the years, although he has appeared in everything but comedy to romantic dramas, Reeves is still best known as an action star. Therefore, when he was cast in the 2014 movie John Wick, fans were thrilled to see Reeves back in the game. The film became an overnight hit, with Reeves' character of a retired hitman seeking vengeance being noted as an iconic movie character. 
John Wick was quickly followed by a sequel in 2017, John Wick: Chapter 2. That film was also a hit, spawning a third movie in 2019, John Wick: Chapter 3 — Parabellum. While some critics have slammed the movies for the relentless and occasionally violent action, fans have turned out to see the movies in droves — and with a fourth movie set for release in 2022, it seems as though Keanu Reeves' reign in the action world won't be ending anytime soon. 
Did Keanu Reeves get tattoos for his role in 'John Wick'?
Reeves went all-in in order to portray the character of John Wick. The actor studied for months to prepare for John Wick and even went to an intense boot camp to get in character, learning jiu-jitsu and judo.
One thing that Reeves did not do, however, is get tatted. On-screen, John Wick is covered in a variety of symbolic tattoos, including a face covered in flames, a wolf, and lettering across his back. However, according to Distractify, Reeves himself has no recorded tattoos.
While Reeves has sat in the makeup chair many times over the years to have fake tattoos applied, his own skin remains free of tattoos. The actor has never opened up about why he prefers to steer clear of tattoos — but it can likely be chalked up to personal preference. Reeves is notoriously low-key about his personal life and prefers to steer clear of the spotlight whenever possible. 
Keanu Reeves is set to reprise the role of John Wick in 2022
Fans will get another chance to get an eyeful of John Wick's tattoos when the fourth installment of the John Wick film franchise hits the big screen in early 2022. Very little is known about the plot or the rest of the casting, but as for Reeves, he has reportedly already started shooting. 2022 is bound to be an exciting time for pop culture fans everywhere — not least because the all-time fan-favorite actor will finally be back on the big screen after a multi-year hiatus.