'Around the World in 80 Days': Premiere Date and Everything Else We Know About David Tennant's New Show
David Tennant is taking a trip around the world. The Scottish actor and Doctor Who stars plays Victorian adventurer Phileas Fogg in the upcoming adaptation of Around the World in 80 Days. It airs in early 2022 on PBS and has already been renewed for a second season. 
David Tennant plays Phileas Fogg in 'Around the World in 80 Days' 
Around the World in 80 Days is based on Jules Verne's 1872 book of the same name. Tennant plays Fogg, an Englishman who bets £20,000 — the equivalent of $3 million today — that he can circumnavigate the globe in no more than 80 days. He's accompanied by two companions, his French valet Passepartout (Ibrahim Koma) and reporter Abigail "Fix" Fortescue (Babylon Berlin's Leonie Benesch). 
After departing London, the trio encounters a host of challenges on their journey, including revolution, starvation, and false arrest. They also cross paths with notorious libertine Jane Digby (Lindsay Duncan) and her husband Sheik Medjuel el Mezrab (Faical Elkihel); a U.S. Marshal named Bass Reeves (Gary Beadle) who enforces the law in the Old West; and a private detective named Thomas Kneedling (Anthony Flanagan). Fogg also runs into a long-lost acquaintance played by Dolly Wells. 
In an interview with Radio Times, Tennant said he hoped the show was something families could enjoy watching together.
"It's a romp, but it's got real heart to it, as well. It feels like a genuine – this phrase is overused – but it feels like a genuine piece of family entertainment," the Good Omens actor said. "It has that sense of something that everyone can come together, and it works. It'll work for your five-year-old, it'll work for your 85-year-old. I think it's got a genuine kind of cross-generational appeal to it and that's something very special I've been involved in, in that kind of a story."
'Around the World in 80 Days' premieres Jan. 2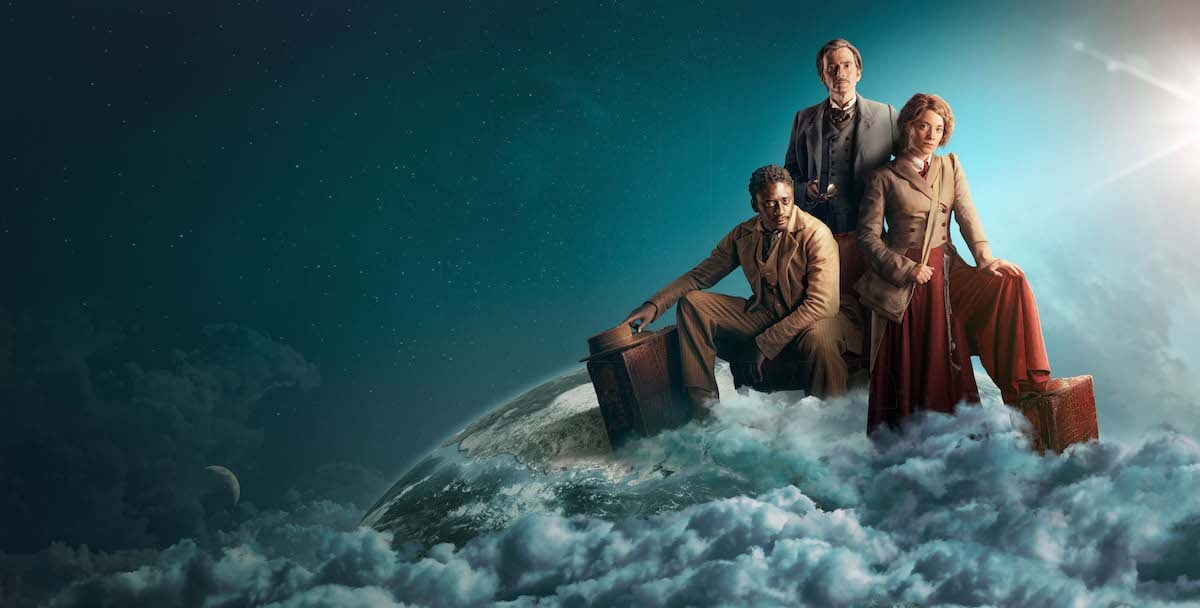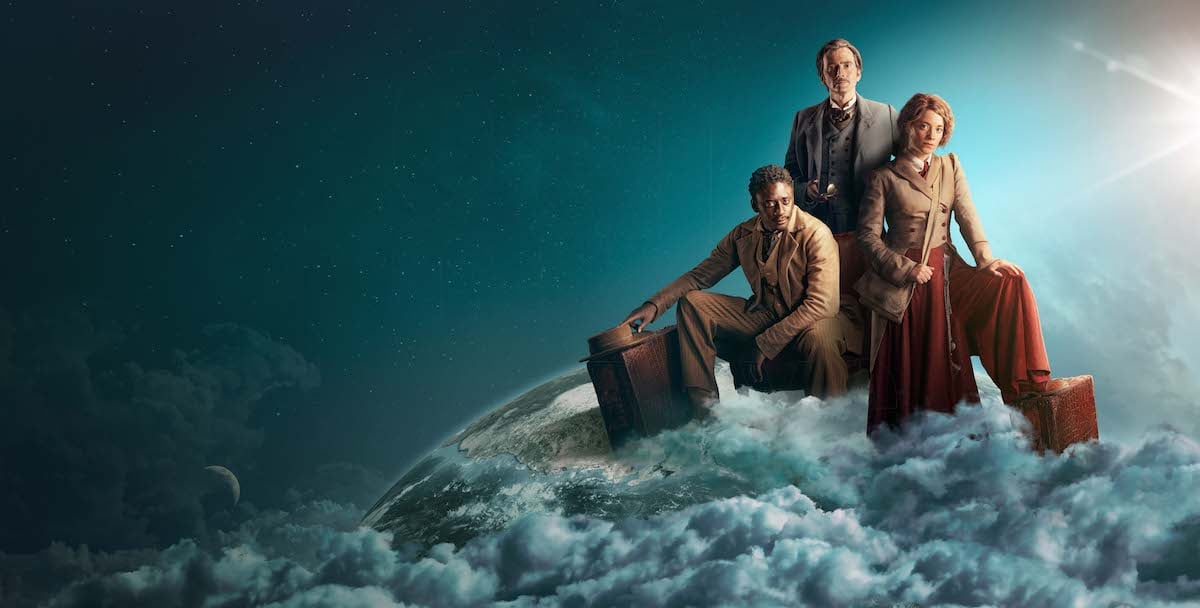 Around the World in 80 Days premieres Sunday, Jan. 2 on PBS. New episodes air weekly at 8 p.m. ET through Feb. 20. There are eight episodes in total. 
Though it is based on Verne's book, the show introduces new characters and plot twists. Some elements are borrowed from the author's own history of romantic disappointment. The show also draws on journalist Nellie Bly's 1890 trip around the world, itself inspired by the novel. 
Since its publication, there have been several adaptations of Around the World in 80 Days for radio, stage, film, and television. The 1956 movie version starring David Niven as Fogg won an Academy Award for Best Picture. There was also a 2004 movie version with Steve Coogan as Fogg and Jackie Chan as Passepartout. 
The show has already been renewed for season 2 
Even though the first episode of Around the World in 80 Days hasn't even aired yet, the show has already been picked up for another season, Deadline reports. Tennant and the other core cast members are expected to return for season 2, which will see them take on another round-the-world challenge. 
The team behind Around the World in 80 Days is also moving forward with an adaptation of another Verne novel. Journey to the Center of the Earth will focus on a geology professor who discovers an old manuscript that appears to point the way to the earth's core. The book has previously been adapted for film and TV several times, including the 2008 movie starring Brendan Fraser. 
Check out Showbiz Cheat Sheet on Facebook!