Ashley Greene Had a Crush on Her On-Screen Love Interest in 'Twilight'
Ashley Greene developed a crush on her Twilight co-star. Coincidentally, the pair played love interests in the film series.
Ashley Greene portrayed the vampire Alice Cullen in the wildly popular Twilight film franchise. The actor co-starred with Kellan Lutz, whom she already knew before filming started. Lutz was already familiar with castmate Jackson Rathbone, who also played a vampire. While working with Rathbone, Greene developed a crush on her co-star. Coincidentally, the pair played love interests in the film series. That has led fans to wonder if romance ever brewed between the two. 
Greene has starred in 'Twilight' and horror movies
Greene landed a couple of roles in the mid-2000s, but her big break came with Twilight. Preparing to audition, she read the first Twilight book. The actor fell in love with the story and worked hard to earn a role in the movie. 
When Greene landed the part of Alice, she didn't rest on her laurels. The actor read every book in author Stephenie Meyer's series and researched more about the fictional world and psychic powers. Her hard work paid off, and fans of the series enjoyed her portrayal of the cheerful bloodsucker. 
After Twilight, Greene's career took off. She appeared in several horror films, including Summer's Blood and Burying the Ex. Fans can also find her in Christmas on My Mind and other holiday flicks. 
In 2021, Greene starred in the Netflix horror film Aftermath opposite Shawn Ashmore of X-Men fame. The movie is about a struggling couple scoring a deal on a beautiful house with hidden secrets.
Greene is still keeping herself busy with upcoming projects. 
Ashley Greene developed a crush on 'Twilight' co-star Jackson Rathbone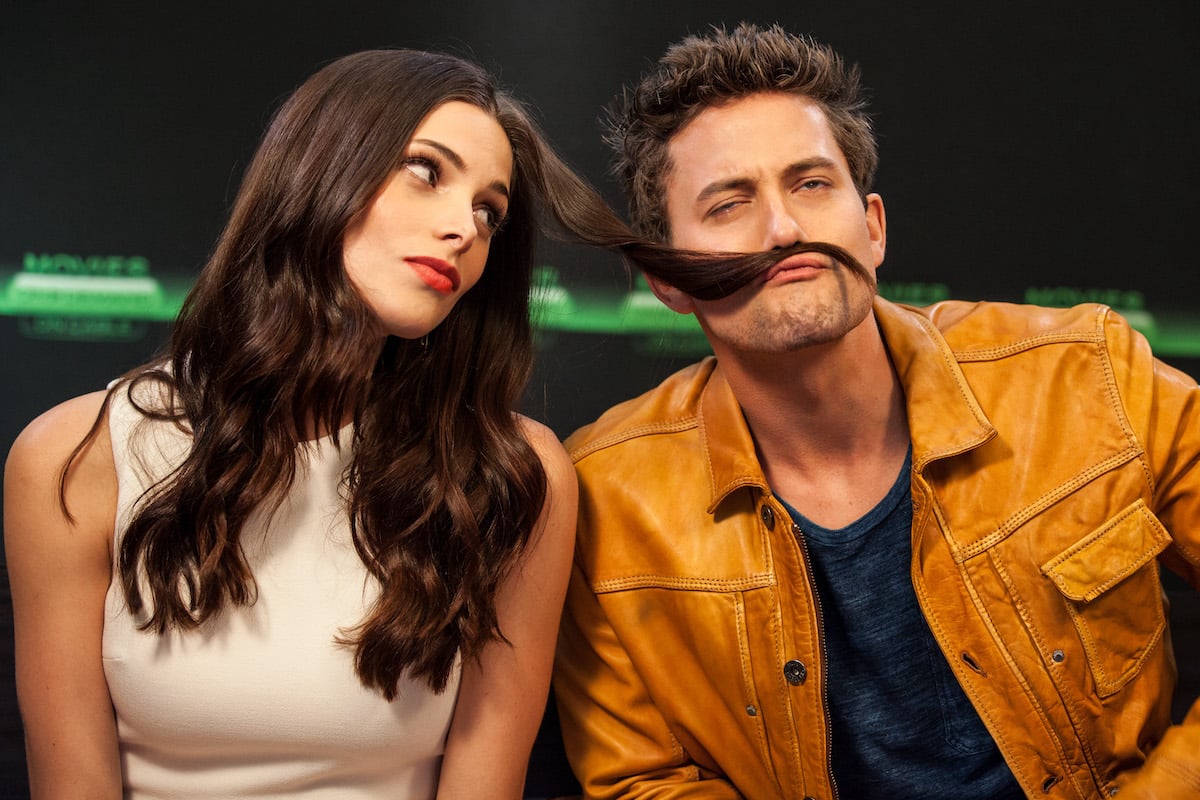 Greene's Twilight character, Alice, has the power to see into the future. Her significant other is a vampire named Jasper, whose special power is manipulating emotions. The actor who played him was Jackson Rathbone. And Greene couldn't help crushing on her cute co-star. 
In 2016, the actor admitted to E! News that she had developed feelings for Rathbone.
"Oh, yeah, I definitely had a crush on Jackson when we first started working together. He's just such a little Southern gentleman, and he's so artistically brilliant." 
Given Greene's gushing description of her co-star, it's no wonder she had a "mad crush on him." She added that Rathbone probably knew she liked him. But if he was aware of her crush, she said, he "just wasn't into me." 
Although Greene had a crush on Rathbone, she didn't let those feeling stop her from dating others. She said she formed relationships with other people during production rather than "hopelessly waiting for him."
However, it appears the two have remained good friends after the film series ended. 
Who are Ashley Greene and Jackson Rathbone dating?
Unlike other Twilight cast members, Ashley Greene did not date a co-star off-screen. Instead, she began a romance with TV personality Paul Khoury in 2013. The couple dated for three years before getting engaged, and they tied the knot in 2018. 
Greene and her husband got married in Silicon Valley in California, and their ceremony took place in a forest (sounds like a certain Twilight wedding). Close friends mentioned the nuptials included several lighthearted moments. Greene and Khoury are still together, and Rathbone married someone else. 
According to Rathbone's IMDb page, his wife's name is Sheila Hafsadi. The pair tied the knot in 2013 and are still together as of 2022. They have had two sons and a daughter.