Ashton Kutcher's Had a Screensaver of His Childhood Celebrity Crush — A 'Friends' Star
Ashton Kutcher is a popular actor and successful tech investor who rose to fame on the sitcom That '70s Show. Kutcher's personal life has often made headlines over the years, from his volatile romance with much-older actress Demi Moore to his current marriage to Mila Kunis, his former co-star.
These days, Kutcher tends to keep a lower profile than he did in the early years of his career. Still, in 2011, he opened up to British talk show host Graham Norton about his first big celebrity crush, revealing what happened when he got the chance to ask his crush out on a date.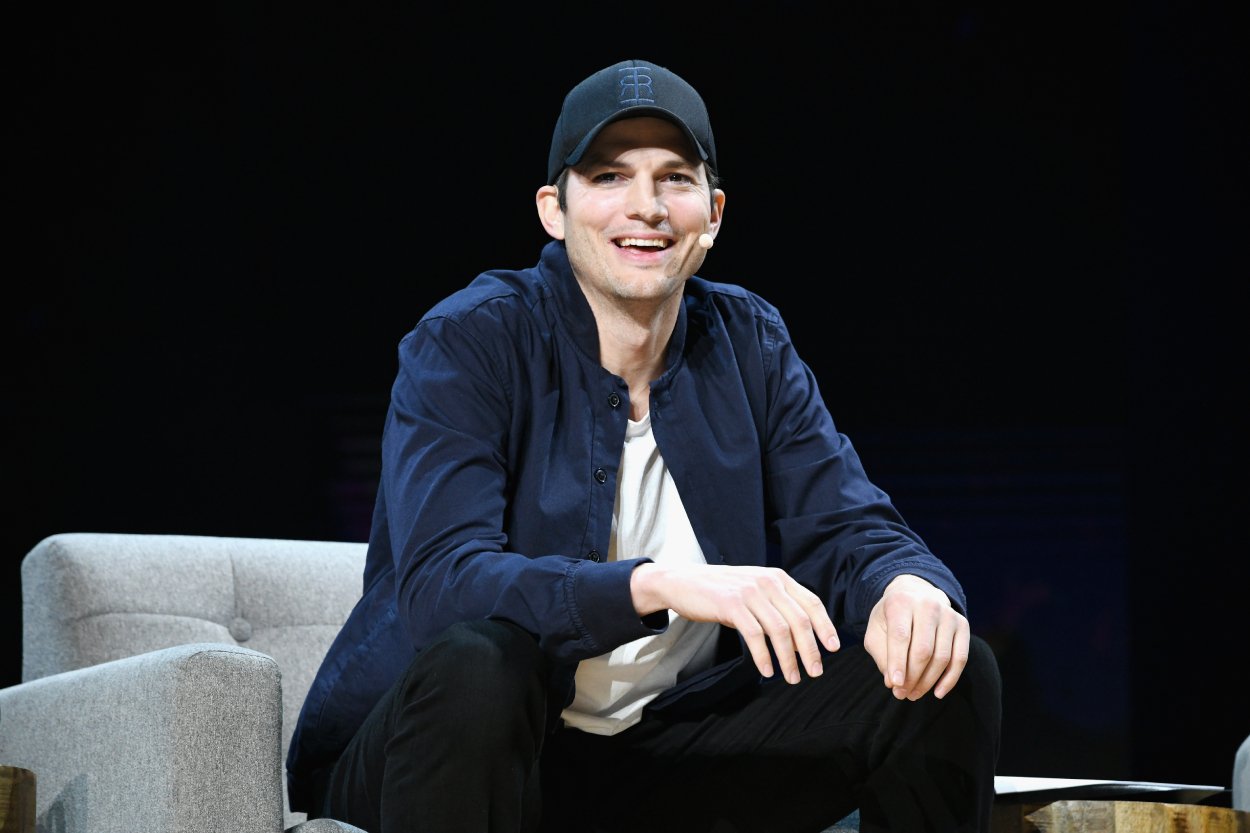 How did Ashton Kutcher become famous?
Ashton Kutcher was born in Iowa in 1978. Raised in a conservative, religious family, Kutcher experienced some troubling times as a young man, mostly related to the struggles that his special-needs brother had to face.
According to Biography.com, Kutcher found solace in the performing arts when he was in high school, appearing in a wide variety of school plays. His love of acting only intensified when his parents divorced when Kutcher was sixteen years old.
While in college, Kutcher was recruited by a talent scout and began modeling. Kutcher experienced a lot of success as a model, working with many high-profile brands.
The young man traveled the world before deciding to return to his first love — acting. Kutcher didn't have to audition for many projects before he landed his big breakout role, as Kelso on That '70s Show.
Kutcher became a star during his time on the show, and he ultimately appeared in a number of successful movies in the early 2000s. 
A history of high-profile relationships
Known for his lanky build and shaggy hair, Ashton Kutcher was one of the most eligible bachelors in Hollywood during the early years of his career. Kutcher didn't remain single for long, and in 2005, Kutcher married his girlfriend of several years, actress Demi Moore.
At 15 years older than Kutcher, Moore's romance with the young actor raised eyebrows. In 2013, the two divorced amidst a swirl of controversy and cheating rumors.
While Kutcher's divorce from Moore was being finalized, he reconnected with Mila Kunis, one of his co-stars from That '70s Show. They got engaged in 2014 and went on to welcome two children, a daughter named Wyatt in October 2014 and a son named Dimitri in November 2016.
Kutcher and Kunis are together to this day and work hard to keep their relationship out of the spotlight. 
Who was Ashton Kutcher's childhood crush?
Although Ashton Kutcher went on to date two of the most beautiful women in Hollywood, as a child, he had a crazy crush on a totally different television power player.
As Kutcher admitted during a 2011 appearance on The Graham Norton Show, when he was a boy, he had a major crush on Jennifer Aniston, the star of Friends. Kutcher revealed that his crush on Aniston was so extreme that he even had a picture of her on his computer as a screensaver.
Kutcher said that he made a bet with his friends that he would eventually ask Aniston out on a date, even though the prospect seemed totally out of reach at the time.
Still, once he became a popular actor himself, he ran into Brad Pitt and Jennifer Aniston, and Pitt gave him permission to ask his then-wife Aniston out on a date. While Aniston turned him down, according to Kutcher, the two eventually became good friends — proving that some dreams do come true after all.