Ashton Kutcher's Role as Steve Jobs Landed Him In the Hospital
Tech giant Steve Jobs meets Gen-X actor Ashton Kutcher for a fruit chaser two years after Jobs' death at 56. The 42-year-old actor was just 35 at the time he decided to fully immerse himself into the life of the tech guru. Little did he know that full immersion — including Jobs' notorious fruit diet —would land him in the ER with pancreatitis just days before filming.
Dietitians don't embrace the uber-restrictive fruitarian diet as it can be very dangerous. Its risks include weight gain, diabetes, tooth decay, and malnutrition, according to the CDC. Steve Jobs's well-known food habits added to his mystique, which is one reason method actors like Kutcher likely embraced full immersion research into his life with painful results.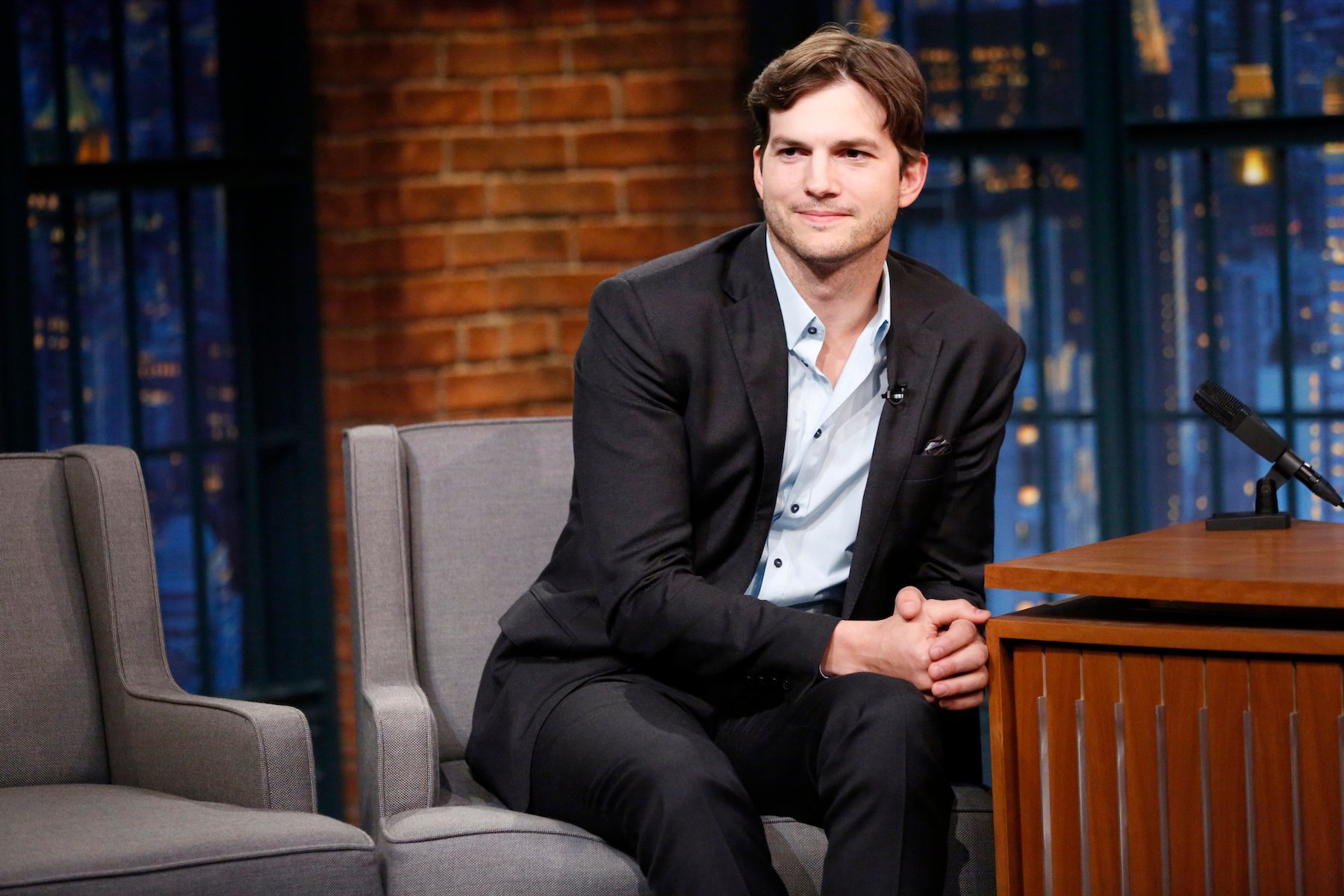 Ashton Kutcher's life and Jobs's
Christopher Ashton Kutcher's career began by modeling for designer Calvin Klein, Abercrombie & Fitch, and magazines like GQ before his breakout role as Kelso on the hit TV series, That 70's Show. The Cedar Rapids native soon hit the big screen with movies like No Strings Attached and Dude, Where's My Car before he landed the role portraying legendary Apple co-founder Steve Jobs in the 2013 biopic, Jobs.
Kutcher's not just an actor and producer, but an activist as well. He is married to actor Mila Kunis and is very close to his twin brother, Michael, who has cerebral palsy and who is a successful businessman in his own right. Kutcher also advocates to stop human trafficking. Jobs was also an activist, even landing in jail during his college years. He also worked with Seva, a nonprofit helping the blind.
'Jobs' box office bomb
Despite Steve Jobs's popularity as a telecommunications visionary and genius, the movie Jobs bombed at the box office. The film was fairly low-budget at just $12 million, taking in a paltry $16 million in the U.S. and only $42 worldwide, according to IMDb. Kutcher's earlier movie, Dude, Where's My Car took in $46 million in the U.S. and over $73 million globally by comparison.
Arguably, the script lacked the meat to win over moviegoers and critics alike. But it wasn't for lack of trying on Kutcher's part as he immersed himself in every part of Jobs's personal and professional life.
Becoming Steve Jobs
Kutcher took a method acting approach in portraying Steve Jobs, delving into his life physically and emotionally. He studied everything from Jobs's voice to his mannerisms to his walk. He began to resemble Jobs, even to the point of posting a side-by-side comparison of he and the tech mogul on Twitter.
"I consumed what Steve consumed — the books he read, the food he ate and the things from the people he admired." Ashton Kutcher, in an interview with Mashable.
Channeling Jobs didn't end there, he even took on Jobs' fruitarian diet for a month, eating just fruit, nuts, and seeds. Even most vegans frown upon the fruitarian diet, considering it too extreme as it doesn't allow for a holistic diet of healthy nutrients. Dietitians highly recommend slowly transitioning to the fruitarian diet to avoid issues like pancreatitis, cravings, food obsessions, and thrusting your body into starvation mode, according to Cleveland Clinic.
All fruit makes for an unhappy pancreas
As it turned out, Kutcher's foray into the Jobs's extreme version of the vegan world landed him in the hospital with pancreatitis just two days before filming began. First came shooting pains in his back. Kutcher decided to go to the hospital where the doctors diagnosed him with inflammation of the pancreas and put him on painkillers, according to CNBC.
Jobs died just two years earlier in 2011 of pancreatic cancer. Although many speculated that his fruitarian diet may have contributed to his cancer, it did not.
Would Kutcher undergo such extreme method acting for a future role? Probably unlikely unless there's a caterer on-site with well-balanced meals that don't lead to terrifying pain.