ATEEZ Announce July Comeback With QR Code and an Unlisted Teaser – Watch It Here
ATEEZ used a storyline from its music videos to announce a July comeback with new music. Fans in South Korea and Madrid, Spain found posters with HALATEEZ.
K-pop group ATEEZ cleverly tied their ongoing storyline into a comeback announcement. On April 23, fans in Hongdae, South Korea, and Madrid, Spain, noticed mysterious ATEEZ posters. When they scanned the QR codes, they found out the group is releasing new music in July through an unlisted video.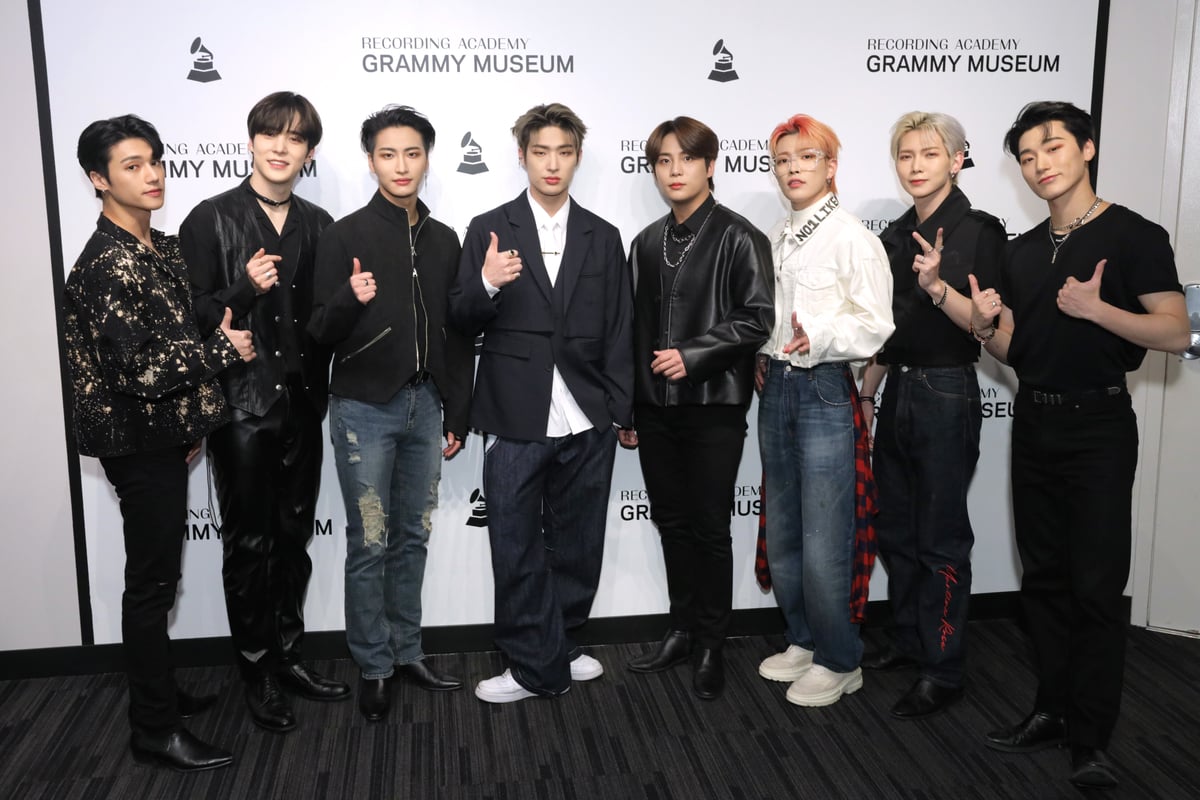 ATEEZ uses its storyline to announce its comeback in a creative way 
Many K-pop music videos are part of a larger storyline told throughout months and often years. While not all groups partake in complicated storylines, they're yet another way to hook fans and leave them wanting more when done well. 
BTS weaved an emotional storyline throughout their music videos for years ending with 2019's webtoon, Save Me. Since their debut on KQ Entertainment in 2018, ATEEZ has presented an intense storyline to fans about multiple dimensions, good and bad members, and an ominous pirate ship.
One of the main aspects of ATEEZ's storyline is HALATEEZ, the members' dark personas from a different dimension. In 2019's "Hala Hala" music video, fans were first introduced to them.  
HALATEEZ returns through posters and a QR code – 'Wake up world. Are you there? It's time'
Wearing all black with distinctive hats, the image of HALATEEZ is easy to spot. This past weekend, In Madrid and Hongdae, fans knew exactly what they were looking at when they saw mysterious posters pop up.
On the posters, a silhouette of HALATEEZ with their black hat and silver chains can be seen on one side. On the other side, the text reads, "Wake up. Wake up world." It continues, "Are you there? It's time." 
When fans scanned a QR code, an unlisted video pops up. The title of the video is "Wake up, The World." ATEEZ fans will recognize the man in white on an old television screen. The screen is positioned in what appears to be an abandoned control room. 
Soompi noted, "music and art are supposedly banned in HALATEEZ's world; the clandestine, "underground" nature of the announcement fits perfectly with their story."
ATEEZ fan says, 'this is such a cool way to announce a comeback and get us all hyped up'
The reaction has been excitement and awe for fans lucky enough to find the unlisted comeback teaser. K-pop fans are notoriously hard on labels, but KQ Entertainment is garnering heavy praise in the YouTube comments for this creative concept.
"I am in love with KQ marketing team. Seriously this is such a cool way to announce a comeback and get us all hyped up." Another wrote, "The fact that they are the first creative agency to do this is making me the happiest person among all kpop fans."
"Oh my god KQ marketing is surreal. I think we're going to enter an era that will never be forgotten,I really feel like this era is going to be something unexplainable but incredibly unique."
One fan praised ATEEZ's storyline, "I hope one day KQ will release a book about ATEEZ's Universe, because it's like a Harry Potter series and I would gladly buy it and read it to my future kids."