'Avengers: Endgame': 1 Star Regrets Not Bringing Their Time Travel Expertise to a Key Scene
2019's Avengers: Endgame gave franchise leads Robert Downey Jr. and Chris Evans a truly epic send-off. In fact, the movie effectively introduced time travel into the Marvel Cinematic Universe. Although fans certainly didn't expect that, one Avengers: Endgame star has famously brushed against time travel before and regrets not bringing that experience to the MCU.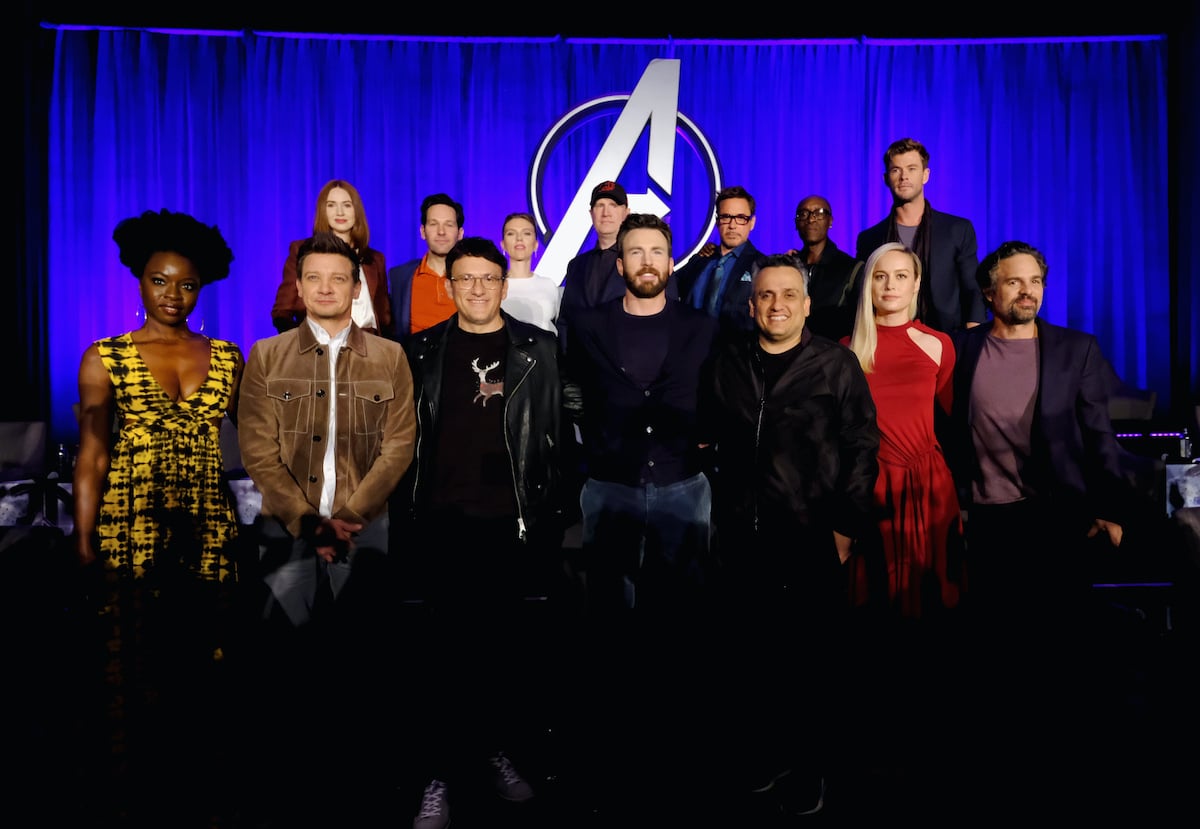 'Avengers: Endgame' brought time travel into the Marvel movie series
In comic books, anything is possible. So for the MCU, taking that step into time travel wasn't nearly the stretch it might be for most other franchises. After all, Marvel previously introduced aliens, super-soldiers, mysticism, and an all-powerful gauntlet. Under those circumstances, sending Earth's Mightiest Heroes on a "time heist" in Avengers: Endgame felt fairly natural.
Other movie series have tried such a late introduction for time travel before, with mixed results. But for the MCU, Avengers: Endgame feels like the first step into something much, much bigger. Upcoming projects like Disney+ series WandaVision, Spider-Man 3, and the Doctor Strange sequel will enter the multiverse. So MCU fans better get used to such big ideas.
RELATED: Marvel Hinted at the Avengers' Defeat in 'Infinity War' Years Before Thanos Landed on Earth
Of course, Karen Gillan's Nebula proved to be a key part of the story
Mostly Earth-bound heroes survived Avengers: Infinity War. Thankfully, cosmic heroes Captain Marvel (Brie Larson) and Rocket (voiced by Bradley Cooper) join the team in Avengers: Endgame. But perhaps the Avengers' biggest asset is actually Nebula (Karen Gillan), who really comes to the forefront this time around. It's no wonder, given Gillan's previous work.
"I already had a good grasp of time travel from Doctor Who," Gillan told the Los Angeles Times. "I'm a time travel expert. I would say [the time travel logic in Avengers: Endgame] adds up. But they definitely should have listed Doctor Who in that scene where they talk about time-traveling movies. I can't believe I didn't pitch that in the moment!"
Prior to joining the MCU, Gillan was best known for playing Amy Pond on Doctor Who from 2010 to 2013. Since the series centers on time-travel, it certainly would have fit right in during the Avengers: Endgame exploring time travel in popular culture. The characters mention such movies and TV shows as Terminator, Quantum Leap, Star Trek, and Back to the Future.
RELATED: This MCU Actor Turned Down the Chance to Return for 'Avengers: Endgame'
Karen Gillan return as Nebula in 'Guardians of the Galaxy Vol. 3'
More than just Gillan's previous adventures with time travel, Nebula's inclusion in Avengers: Endgame completes the character's transition from villain to hero. In the original Guardians of the Galaxy, Nebula serves Thanos (Josh Brolin). But its sequel and Avengers: Infinity War saw her alliance shift to the heroes.
So fans should be thrilled to see what happens when Gillan returns as Nebula for Guardians of the Galaxy Vol. 3. The actor has already teased what Nebula's story might entail. With Thanos gone, Gillan said Nebula might be looking to "rebuild her life." That movie — which has no confirmed release date — will likely be the next time she'll reappear after Avengers: Endgame.