'Avengers: Endgame': How Black Panther Summed Up the MCU in Just 5 Words
Chadwick Boseman's Black Panther doesn't have a big part in 'Avengers: Endgame.' But he does have one of the most impactful lines.
The Marvel Cinematic Universe lost one of its brightest stars in 2020 with the tragic death of Chadwick Boseman. The forthcoming Black Panther: Wakanda Forever will reportedly honor the actor. But his character, T'Challa, brought such a distinctive presence to the MCU. In fact, Black Panther summed up the entire MCU in a key moment in Avengers: Endgame.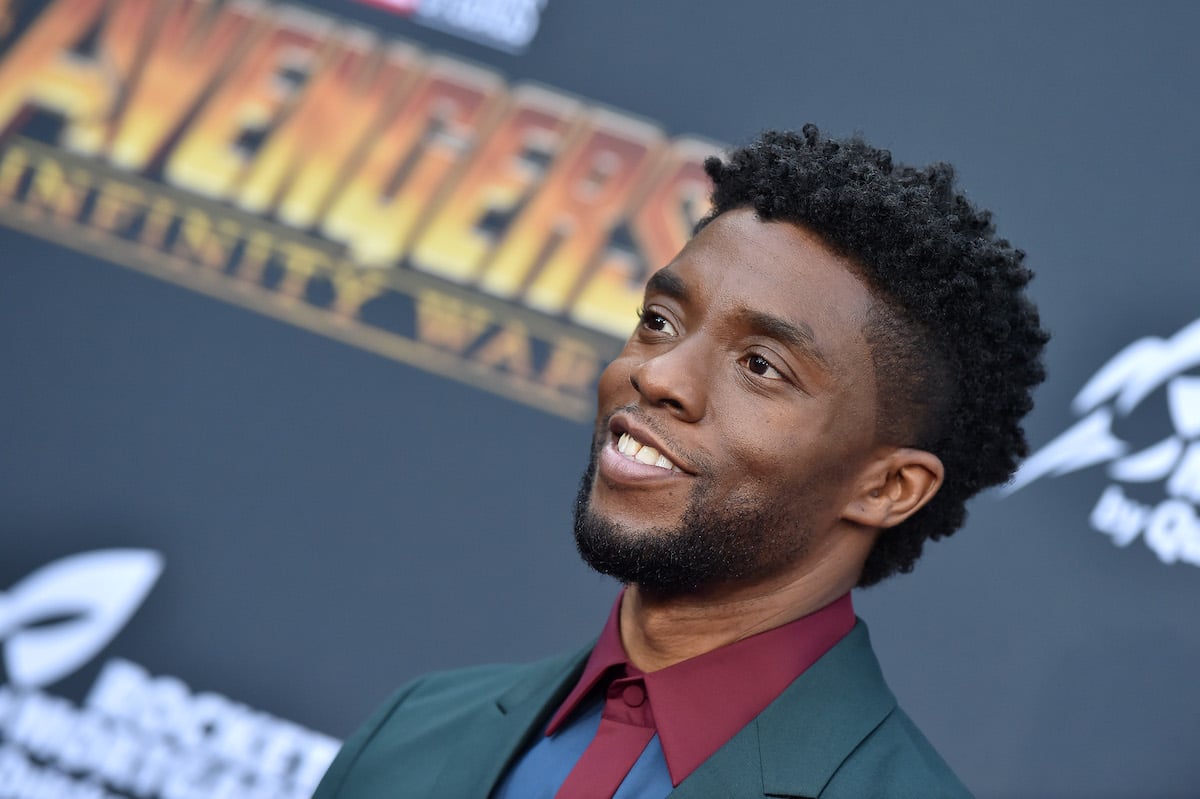 'Captain America: Civil War' brought Black Panther to the MCU
Boseman joined the MCU in 2016's Captain America: Civil War. That film's sprawling plot involves the death of T'Challa's father, King T'Chaka (John Kani). And driven by revenge, T'Challa mercilessly hunts down the man he believes is responsible, Bucky Barnes aka The Winter Soldier (Sebastian Stan). This quest inevitably leads Black Panther into a major Avengers scuffle.
The battle pits Captain America's (Chris Evans) team against that of Iron Man (Robert Downey Jr.). And T'Challa finds himself joining with the latter. So blinded by vengeance, he leaps into action, despite never having met most of these heroes before. During a brief interaction, Hawkeye (Jeremy Renner) introduces himself, to which T'Challa to callously replies, "I don't care."
Chadwick Boseman as Black Panther has one of the movie's best lines
At the time, this interaction is played for laughs. But like so many callbacks in Avengers: Endgame, the film puts the Hawkeye-Black Panther meeting in a totally different context. After the resurrected heroes join the battlefield, nearly the entire MCU unites against Thanos (Josh Brolin) and his army. And once again, Hawkeye and Black Panther find themselves face to face.
Approaching Hawkeye — who is holding the Infinity Gauntlet — T'Challa addressed his fellow hero by name. "Clint! Give it to me," he said. The last time they met, Black Panther only saw Hawkeye as an enemy. But now he treats him with respect, as the MCU's heroes unite for the first time in battle against a common enemy. Only together could they even hope for victory.
The moment between Black Panther and Hawkeye is brief but loaded with significance. For over a decade, the MCU introduced audiences to so many different heroes. Yet, Avengers: Endgame draws all those disparate threads together. Iron Man's later speech makes this theme apparent. But it's no surprise Boseman captures such a powerful sentiment in just a few words.
'Avengers: Endgame' is Chadwick Boseman's final Marvel movie
Sadly, Avengers: Endgame is the actor's final contribution to the MCU. Boseman was set to return for Black Panther 2 prior to his death. And while that project is still moving forward, Marvel confirmed T'Challa will not be recast. That revelation has left fans wondering what the sequel will cover.
Perhaps, as rumored, the new movie will shift its focus over to Shuri (Letitia Wright). Or it might pivot into a story more about the Dora Millaje, led by Okoye (Danai Gurira). Whatever the case may be, Wakanda will very much remain a key part of the MCU. And Boseman's legacy will live on forever.