'Avengers: Endgame': Captain America's Battle With His Past Self Drives His Decision to Stay with Peggy
After Chris Evans played the role for nearly a decade, it might be hard for fans to imagine anyone else as Captain America. Anthony Mackie's Falcon is next in line for the shield. But the Marvel Cinematic Universe will feel very different without Evans as Steve Rogers. Avengers: Endgame gives the character a happy ending, albeit one driven in part by time travel.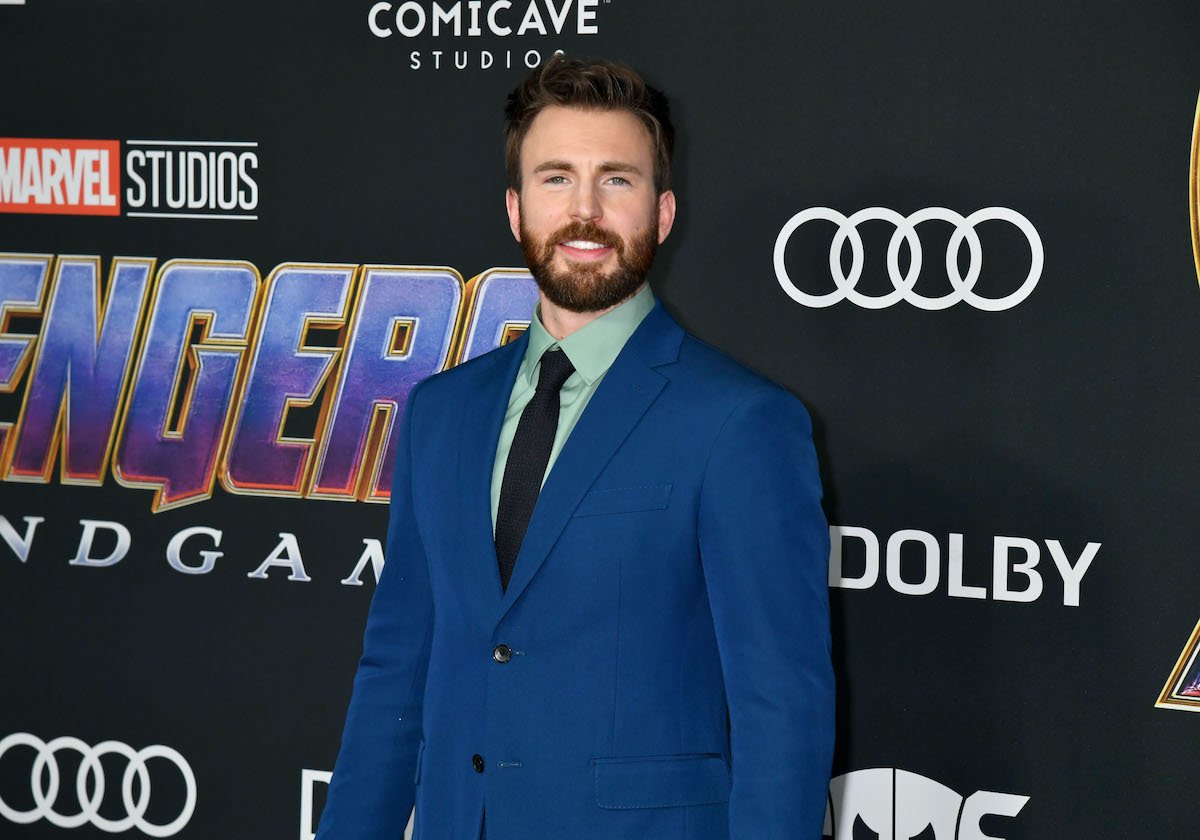 'Avengers: Endgame' provided Chris Evans with a surprising MCU exit
Marvel Comics' Civil War arc includes the death of Captain America. So when Marvel Studios announced Captain America: Civil War, many fans assumed this might be Evans' exit. Alas, the character survived that film as well as Avengers: Endgame. Directors Joe and Anthony Russo believed the more satisfying arc is getting Steve Rogers to finally stop fighting.
So by the time the credits roll, Evans doesn't get a dramatic death scene like co-star Robert Downey Jr. Rather, his story ends back in the 1940s during a long-awaited dance with his beloved Peggy Carter (Hayley Atwell). After restoring the six Infinity Stones to their respective places on the timeline, Cap does the unthinkable and chooses to pursue a life of his own.
Steve Rogers' meeting with his past changes how he sees the future
Cap's final moments in Avengers: Endgame took some fans by surprise. But the movie subtly builds to his decision. An early scene in a support group lays the groundwork for his own inability to move on. His brief glimpse of Peggy in 1970 and, finally, the death of Downey's Iron Man further push him to that choice. But there is a more surprising contributing factor too.
On the commentary on the Avengers: Endgame Blu-ray, the filmmakers reveal that they considered Cap's battle with his 2012 self to be yet another incident that drives him into Peggy's arms by the end. Co-screenwriter Christopher Markus said Cap realizes in there "what a hard nut he is." After all, the 2012 version of the character only recently unthawed from the 1940s.
Co-director Joe Russo further explains how the Cap vs. Cap sequence was designed to highlight how far Steve Rogers has come.
"That was the intention of all this is how distinctly different these two characters are," Russo said. "That's what 11 years does to him and everything he's been through. And the sort of square version of Cap from Avengers 1 [comes] running into the wizened."
It's a testament to the richness of Avengers: Endgame that Cap's arc includes not only thrilling moments such as his wielding of Mjölnir. It also infuses so much of his story with character beats that only truly come together in the film's final moments.
'Avengers: Endgame' still left Chris Evans room for a return on Disney+
In comics, anything is possible. But even so, Evans still has far more room to reappear in the MCU than co-stars like Downey and Scarlett Johansson. While Iron Man and Black Widow undeniably sacrificed their lives, Cap seemingly might live on. And if Evans does cameo, he has the perfect place to do so.
After all, the upcoming Disney+ series The Falcon and the Winter Soldier essentially serves as a continuation of the Captain America trilogy. Maybe that "in memoriam" sequence in Spider-Man: Far From Home means Cap is truly dead. But if not, Avengers: Endgame left the door cracked open for an elderly Cap to give his friends some guidance.