'Avengers: Endgame': If It Were up to Kevin Feige, All 6 Original Avengers Would Have Died
Marvel fans should be grateful for the Russo Brothers because they are the only reason why two original Avengers died in Avengers: Endgame instead of all six of them. Kevin Feige's original plan for the Marvel Cinematic Universe film was a lot more gruesome. And it probably would have broken the hearts of Marvel fans everywhere.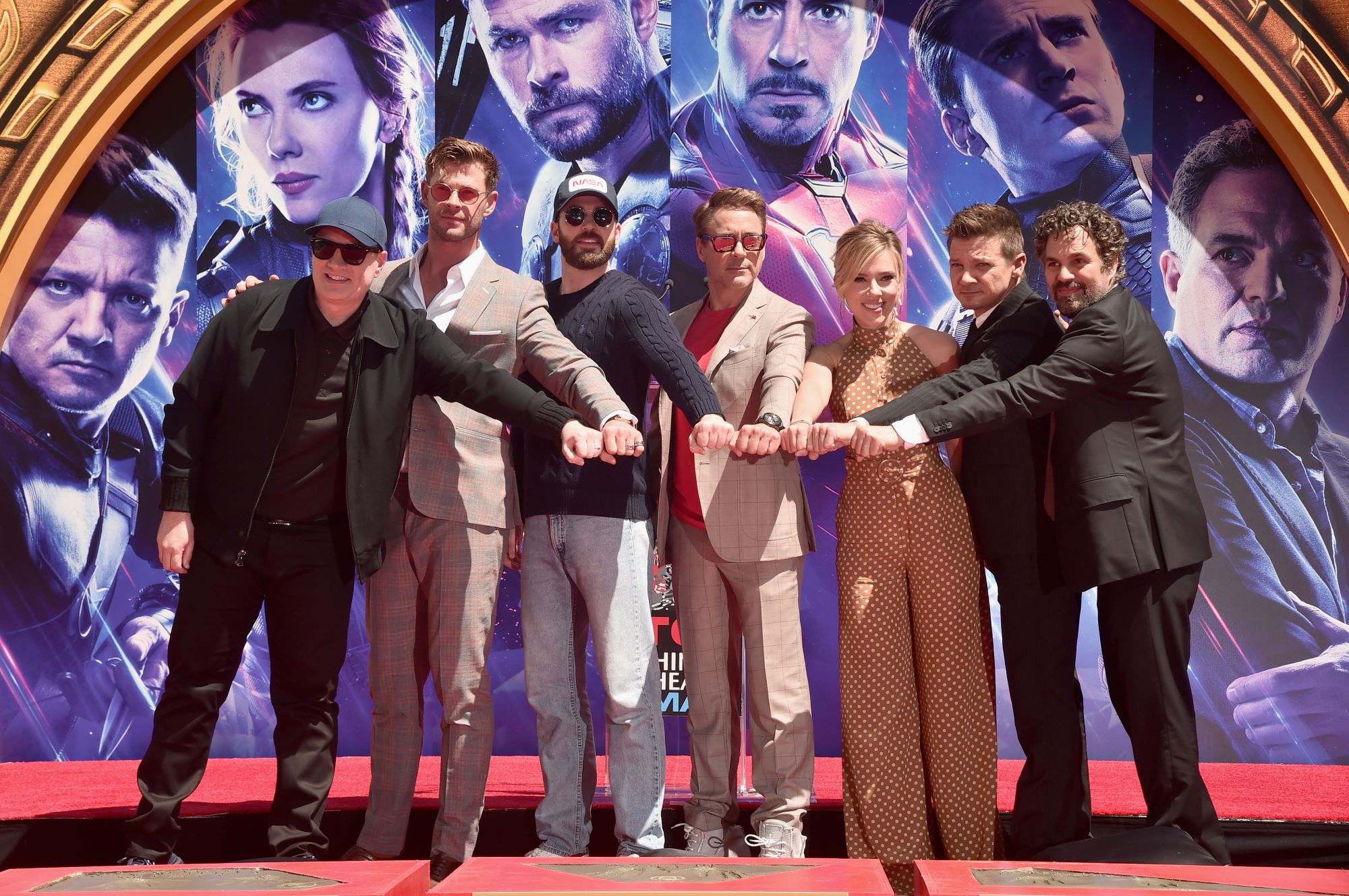 Two original Avengers die in 'Avengers: Endgame'
Avengers: Endgame premiered on April 26, 2019, and is the most successful Marvel film of all time. Critics praised the Phase 3 MCU movie for its direction, writing, acting, special effects, and more. It grossed $2.798 billion worldwide, making it the highest-grossing film of all time for almost two years.
Of course, many fans expected there to be character deaths in Avengers: Endgame. And, unfortunately, Tony Stark/Iron Man and Natasha Romanoff/Black Widow were the two unlucky Avengers chosen to die. They both died as heroes, though. Natasha sacrificed herself in order for Clint to get the Soul Stone. And Tony sacrificed himself to stop Thanos once and for all.
Steve Rogers' story concluded in the film, as well. At the end of Avengers: Endgame, Captain America returned the Infinity Stones and Mjolnir to the timelines the Avengers borrowed them from. After doing so, Steve decided to stay in the past and reunite with the love of his life, Peggy Carter. In the present, Steve, now an old man, passed on his shield to Sam Wilson. So, fans had to part with three original Avengers in Avengers: Endgame, but it could have been more.
According to Joe Russo, Kevin Feige wanted to kill all six Avengers in 'Avengers: Endgame'
Per Insider, Avengers: Endgame director Joe Russo discussed Kevin Feige's original plan for the fourth Avengers film in the new book, "The Story of Marvel Studios: The Making of the Marvel Cinematic Universe" by Tara Bennett and Paul Terry. Russo said, "Kevin's initial pitch was that it was Toy Story 3 — a 'they're all gonna jump into a furnace together' concept."
According to the book's authors, the Russo Brothers made a strong case for why all six original Avengers didn't have to die in the film. The directors told Feige that Avengers: Endgame was a celebration of the MCU. And they convinced him that fans would have been upset if many of their favorite superheroes died.
We never thought we would say this, but, thankfully, we only had to say goodbye to three original Avengers in Avengers: Endgame. And, now, fans can look forward to seeing the other three superheroes in future Marvel projects.
When will fans see the surviving original Avengers again?
At the end of Avengers: Endgame, Bruce Banner/Hulk's arm is recuperating, Thor joins the Guardians, and Clint Barton/Hawkeye's family returns. They all seem to have happily ever afters with the promise of more stories ahead for them.
Clint will make his return to the MCU on Nov. 24, 2021, when the Marvel Disney+ series Hawkeye premieres. The fourth solo Thor film, Thor: Love and Thunder, comes to theaters on July 8, 2022. And Bruce will appear in the Marvel Disney+ series She-Hulk when it premieres sometime in 2022.
RELATED: The Russo Brothers Explain What It'd Take for Them to Direct Another Marvel Movie After 'Avengers: Endgame'