'Avengers: Endgame' Made the Right Choice to Skip Planned 'WandaVision' Post-Credits Scene
Even way back in Iron Man, the Marvel Cinematic Universe committed to its post-credits scenes. In fact, just about every single MCU movie has had at least one mid- or post-credits scene. Most lately have several. But fans were surprised Avengers: Endgame didn't feature any additional footage after the credits began. As it turns out, this almost wasn't the case.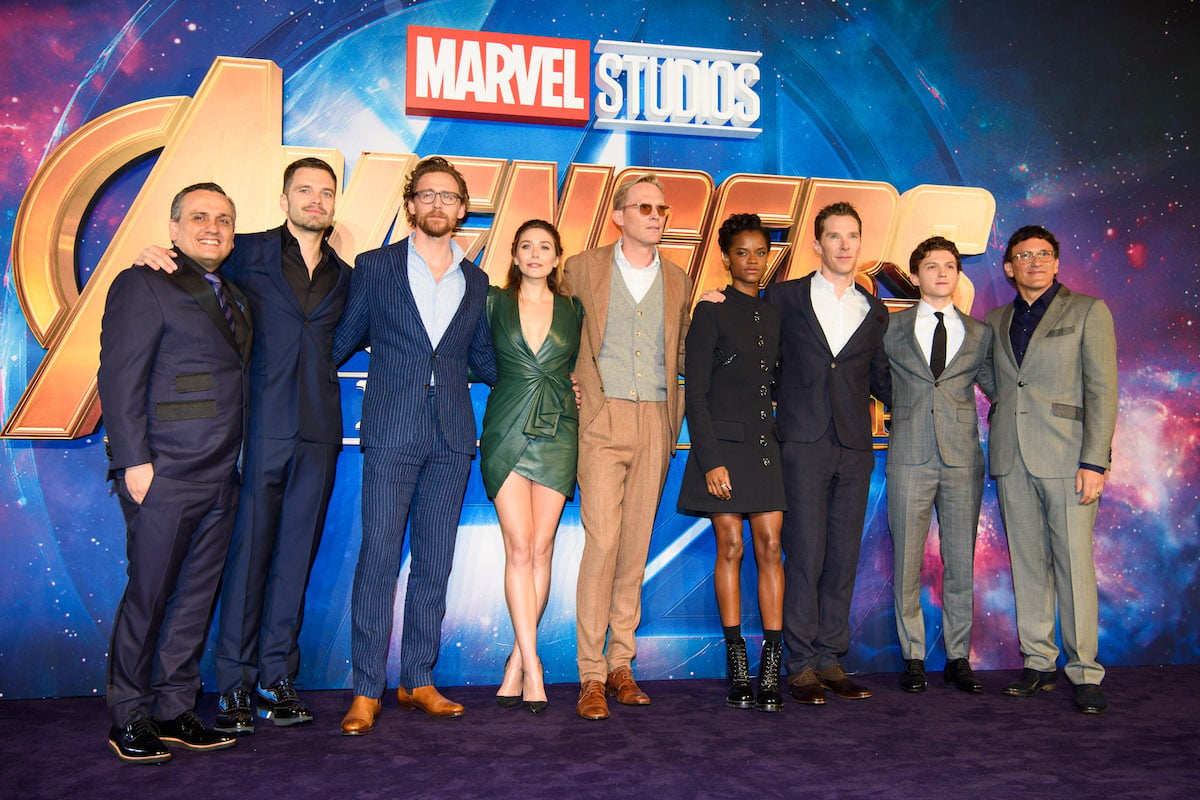 Marvel continues to surprise fans with its post-credits scenes
As the MCU has progressed, Marvel has progressively leveraged its credits scenes. In some cases, they reveal pivotal plot or character development. And others simply squeeze in one last gag, such as Captain America's (Chris Evans) appearance in Spider-Man: Homecoming. But the last two Avengers movies really toyed with audiences moreso than previous MCU entries.
Avengers: Infinity War, for instance, ends on the bleak note of Thanos' (Josh Brolin) victory with no mid-credits scene. Then fans aren't given even a glimmer of hope until the post-credits scene reveals that Captain Marvel (Brie Larson) is on the way. Avengers: Endgame doubles-down on the approach. The original six Avengers got spotlight credits, but that's it.
The Marvel movie almost led into Disney+ series 'WandaVision'
But Marvel Studios originally planned to use Avengers: Endgame to tease WandaVision. In a new video for IMDb, star Paul Bettany — who has played Vision since 2015 — admitted he thought he had a "10 to 15 percent" chance of returning to the MCU. After all, Vision died in epic fashion in Avengers: Infinity War. Or did he? Bettany revealed the scrapped glimpse into WandaVision.
"At one point, there was going to be a tag [in Avengers: Endgame] where [Wanda] opened a sort of body bag drawer. And there was the Vision. Kevin [Feige] talked to me and said, 'I got to pull the shot.' And I was like (frustrated grunt) because I really wanted that profit participation."
As WandaVision continues its run on Disney+, fans have been busy speculating what's really going on. The most potent theory is that Wanda (Elizabeth Olsen) has created an alternate reality herself, one in which she and Vision live happily ever after. Unable to cope with her lover's death, she chooses to escape rather than face life after Avengers: Endgame.
Why 'Avengers: Endgame' and 'WandaVision' are both better off
Even if WandaVision reveals Wanda herself is pulling the strings, Marvel Studios head Kevin Feige made the right call. Avengers: Endgame marks the end of an era for the MCU. And its status as a finale would have been immediately undercut by a post-credits scene. In this case, a break from tradition really not only welcome but appropriate. The focus is, as it should be, on departing characters like Iron Man (Robert Downey Jr.) and Captain America (Evans).
Moreover, WandaVision benefits without such a tease too. Even if it ostensibly revealed very little, the moment Bettany describes would have robbed the show of some of its mystery. One of the show's assets, most fans agree, is how it drops viewers into a 1950s TV sitcom without any setup. Just like Wanda and Vision, fans are immersed in it. And as such, WandaVision is much more impactful as a character study, a tribute to sitcom history, and a chilling thriller. Here's hoping other Disney+ shows go in this cold.