'Avengers' Star Robert Downey Jr. Admits How the MCU's Success Made His Life So Much Easier
Robert Downey Jr. just revealed how the evolution of the MCU had a direct impact on his own life while making those movies.
Perhaps if Phase 4 of the Marvel Cinematic Universe (MCU) had started as planned, fans wouldn't still be mourning Tony Stark (Robert Downey Jr.). The original MCU hero, of course, sacrificed himself to ensure the Avengers could defeat Thanos (Josh Brolin) and his army. For both Stark and Downey, Avengers: Endgame proved to be the end of an especially epic road.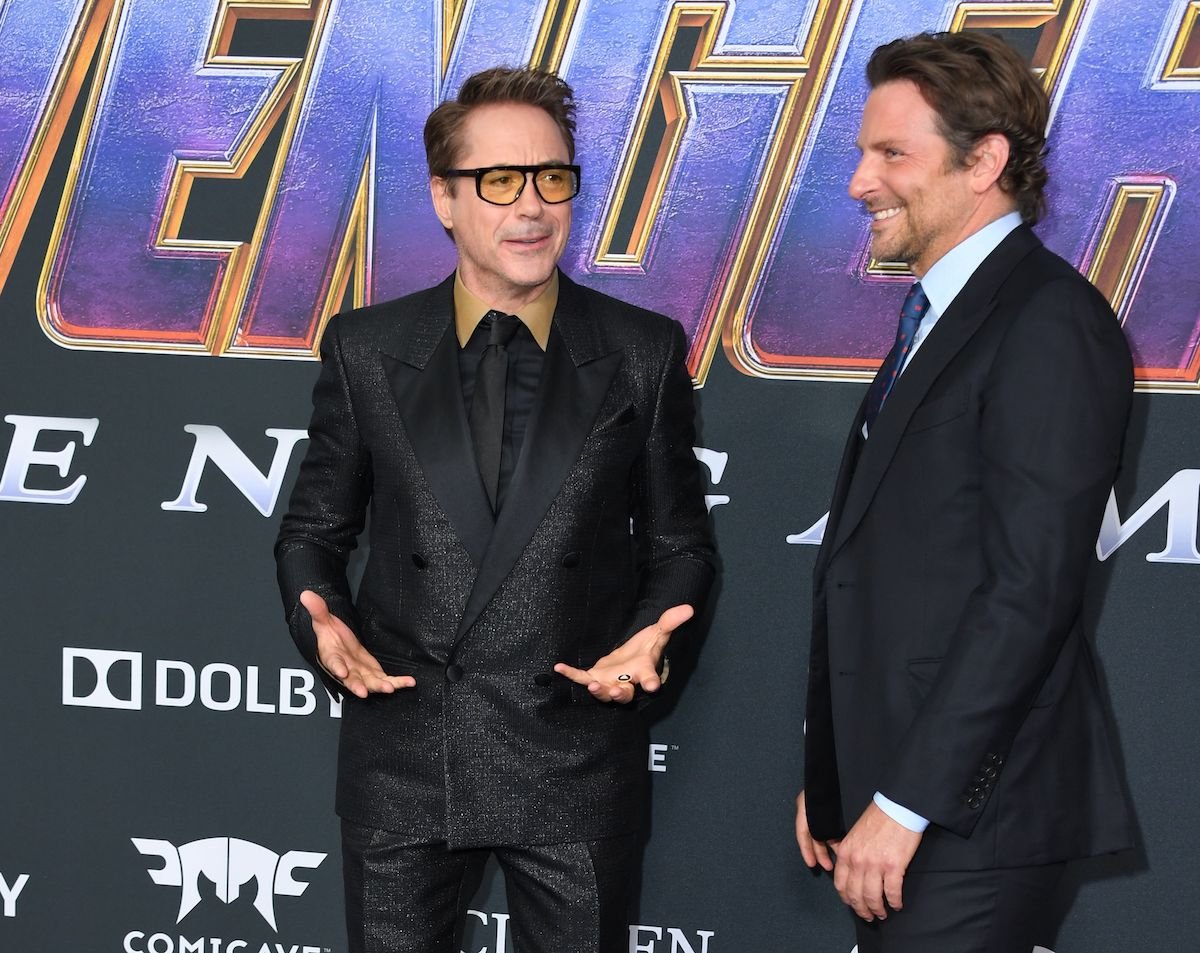 Robert Downey Jr.'s 'Iron Man' kickstarted the MCU
Without the success of Iron Man, the MCU simply wouldn't exist. And quite likely, Iron Man itself wouldn't have worked nearly as well without Downey in the lead role. At one point, Tom Cruise was attached to play Tony Stark. But Downey brought the sharp edge the character needed to truly pop.
And pop he did through 10 Marvel movies. In fact, Downey's Iron Man is arguably the protagonist of the entire MCU up to this point. Only Chris Evans' Captain America has had such a pervasive impact on the franchise, even those in which he barely appears. Now Marvel Studios and its fans will need to adjust to whatever comes after "the Infinity Saga."
The actor revealed how Marvel's success changed the movies
Because Downey has been a part of the MCU since the beginning, no one is better able to attest to how the filmmaking changed over time. In fact, in a new interview with David Letterman for Netflix series My Next Guest Needs No Introduction, Downey highlighted exactly how much the MCU had evolved.
"Initially, everything was really there. They wanted to spend as little as they could on CG replacement. So I remember this helmet went on, and there'd be a shot. And I'd be in this whole suit, and they'd say, 'All right, Robert, it's like you landed on the roof. So when we say action, just go like that, like you just landed, and then start moving forward.' So I put this helmet on, and it slammed closed, and I couldn't see anything. And then these LED lights went on, and it was like The Manchurian Candidate… I was absolutely blinded."
Downey's account truly reveals the stark — pun intended — contrast behind his experience making Iron Man and Avengers: Endgame. After all, Marvel Studios wasn't purchased by Disney until 2009, a year after the first Iron Man hit theaters. So resources were notably tighter before then.
Have fans truly seen the last of Robert Downey Jr.'s Tony Stark?
Despite the finality of Iron Man's death in Avengers: Endgame, rumors abound that Downey is set to reprise the role in Black Widow. However, since the Scarlett Johansson-led adventure takes place soon after Captain America: Civil War, Downey will be able to return without undermining his character's unforgettable death scene.
At this point, it's unlikely the MCU will try to resurrect Tony Stark. And hat's definitely a good thing. So rarely do comic book heroes and villains get the perfect demise. And the last thing fans should want is for the MCU to reverse its decision to kill off Iron Man. While he has no replacement ready to go, no doubt the Iron Man legacy will continue in the MCU somehow.