'Babylon Berlin' Is the Best Netflix Show to Watch While You Wait for 'Peaky Blinders' Season 6
Peaky Blinders Season 6 can't get here soon enough. Fans of the gritty BBC series (which streams on Netflix in the U.S.) have been waiting impatiently for the final chapter in the Shelby family saga. Production on the show's final season wrapped in late May, which means that news about a premiere date will hopefully arrive sometime soon.
In the meantime, those in the mood for another complicated crime drama should check out Babylon Berlin, a noir-ish German-language series set in the years between the first and second World Wars.
'Babylon Berlin' explores the seedy underworld of the Weimar Republic
In Peaky Blinders, Thomas Shelby (Cillian Murphy) has returned home to Birmingham haunted by his experiences in the trenches in World War I. He takes over as the head of his family's gang — the Peaky Blinders, supposedly named for the razorblades they carry in their caps — and climbs to the top of the U.K.'s criminal underworld.
In Babylon Berlin, it's the cops, not the gangsters, who are the primary focus, though we do meet an array of questionable figures on the wrong side of the law, including Edgar (Misel Maticevic), a ruthless Armenian gangster who runs a popular nightclub and plays a prominent role in the show's third season. But like Thomas Shelby, detective Gereon Rath (Volker Bruch) is dealing with the lingering trauma of his war experiences, plus an addiction to morphine.
The visually arresting series, which was created by Run Lola Run director Tom Twyker, brings Berlin in the 1920s to life, especially in scenes set at the Moka Efti cafe and club, where Charlotte Ritter (Liv Lisa Fries), a police department typist who hopes to become a detective, parties (and moonlights as a prostitute). Over the course of three seasons, the show weaves a complicated web of intrigue involving (among other things) a hijacked Russian freight train full of gold, a nationalist plot to murder a high-ranking Jewish member of the Berlin police, a mysterious hypnotist with a connection to Gereon's past, and a string of murders at the city's famed Babelsberg movie studio, where a Metropolis-esque movie is being filmed.
'Babylon Berlin' features complicated female characters
Peaky Blinders viewers have come to love (or in some cases, love to hate) the show's strong women, including family matriarch Aunt Pol (played by the late Helen McCrory), Thomas Shelby's wife Grace (Annabelle Wallis), and Michael Gray's wife Gina (Anya Taylor-Joy).  
Like Peaky Blinders, Babylon Berlin features a range of complicated female characters. In addition to Charlotte, who is striving to climb out of poverty and achieve success in a male-dominated field, there's Charlotte's friend Greta (Leonie Benesch), who falls for a young man who leads her into a dangerous political intrigue, as well as the Countess Svetlana Sorokina, a Russian refugee and spy who has a secret identity as Moka Efti's crossdressing singer Nikoros. Gereon pursues a relationship with Helga (Hannah Herzsprung) the wife of his late brother, who died in the war, while his widowed landlady Elisabeth Behnke (Fritzi Haberlandt) goes from meek boardinghouse proprietor to helping a leftist journalist uncover evidence of sinister government plots. 
'Babylon Berlin,' 'Peaky Blinders' both address the rise of fascism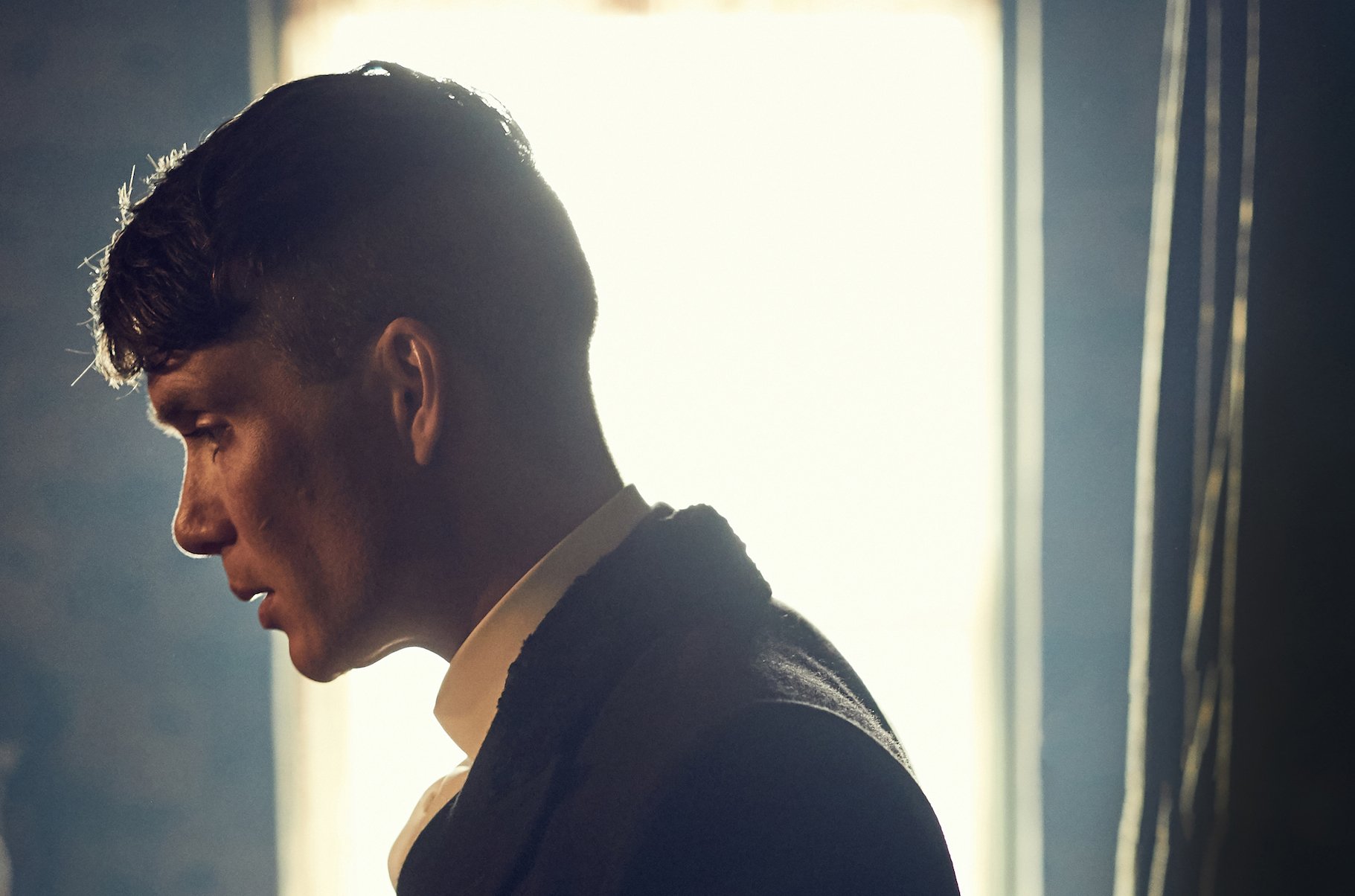 RELATED: 'Peaky Blinders' Season 6: Cillian Murphy Took This One Memento From Set
Babylon Berlin and Peaky Blinders both also spotlight the rising threat of fascism and the global economic crisis of the late 1920s. 
Over Babylon Berlin's three seasons, we see different groups dealing with the fallout from Germany's defeat in World War I and the creeping influence of the Nazi Party. (In season 3, for example, Helga lets her son go on a Nazi youth camping trip, believing it's harmless, wholesome chance to experience the outdoors.)
In Peaky Blinders Season 5, Thomas Shelby clashes with Oswald Mosley (Sam Claflin) a member of parliament who became the leader of the far-right, anti-semitic British Union of Fascists and was sympathetic to Hitler. The season ends with the Shelby family's failed attempt to assassinate Mosley. The season opens in the immediate aftermath of the 1929 Wall Street crash, an event that Babylon Berlin builds up to in its season 3 finale.  
Of course, the shows have their differences. Peaky Blinders focuses more on the internal drama of the Shelby family rather than looking at society as a whole, and it's more action-oriented versus Babylon Berlin, which is more of a detective drama mixed with political/spy thriller. But fans of the Birmingham-set show will likely still find much to love about Babylon Berlin.
Babylon Berlin Seasons 1-3 are currently streaming on Netflix.